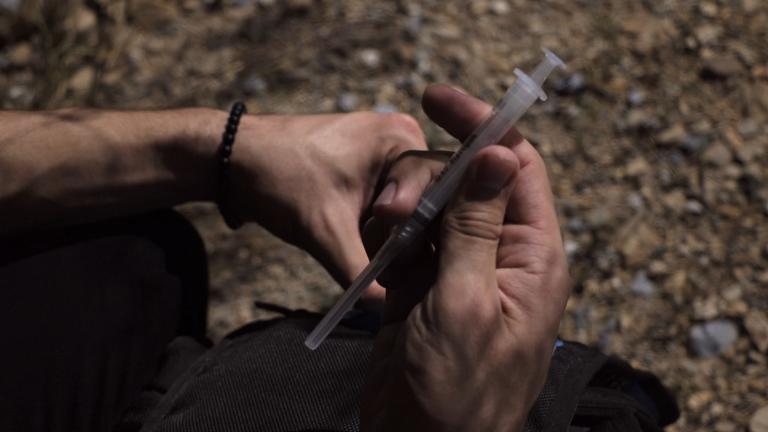 A few weeks back, I posted about how euthanasia and assisted suicide were a slippery slope even as the proponents argued it wasn't. Since then four more stories of this euthanasia / assisted suicide slippery slope have come to light. Proponents of this always argue it is about freedom before the law but the practice is anything but once the law is passed. The four stories today are about issues with end-of-life care in England, Canada twice, and Belgium.
Withdrawing Life Support Without Consent (or Court) in the UK
Recently the UK's highest court ruled that if the family and doctors agree, life support could be taken away from an unconscious patient. The UK Evening Standard reports:
End-of-life care can be withdrawn from patients in a permanent vegetative state without consulting a judge, the UK's highest court ruled today.

The Supreme Court upheld a decision that a man with an extensive brain injury, who can be identified only as Mr Y, should be allowed to die without his family going before a judge.

The ruling means that, in cases where families and doctors are in agreement, medical staff will be able to remove feeding tubes without applying to the Court of Protection. […]

Richard Gordon QC, for the Official Solicitor, said: "This case is not about whether it is in the best interests of a patient to have CANH withdrawn. It is about who decides that question."
At first, this may not seem super problematic as Catholic teaching allows for removing life support in many circumstances. However, for those in a persistent vegetative state like Mr Y what is being provided is food and water, so removing it is allowing him to die slowly of starvation and dehydration. Intentionally starving a person to death is not moral.
Canada Passed Assisted Suicide but Practices Euthanasia
Canada passed a bill authorizing assisted suicide in 2016. However, in practice, it has been used for Euthanasia, not assisted suicide. The distinction is that in assisted suicide, the person takes the "medicine" that will cause death while in euthanasia, someone else administers it. Assisted suicide provides at least the check that the patient wants to die, while euthanasia includes no such safeguards. Doctors can far more easily misuse euthanasia to kill patients. against their will.
The Government's own report from last month bears this out. Here are the statistics for 2017.
Elements
January 1 – June 30, 2017
July 1 to December 31, 2017
Total number of medically assisted deaths
875
1086
Number of clinician-administered deaths
874
1086
Number of self-administered deaths
1
0
So, only 1 out of 1961 deaths were actually assisted suicide. That means 99.95% were euthanized.
Possible Removal of Conscience Objections
The report also has some chilling realities about current government policy regarding "mediacal assistance in cying." SO far they allow conscience objections btu these are seen as obstacles.
Media reports have also highlighted various challenges encountered in obtaining medical assistance in dying. Some of these reported challenges include: securing access for those living in communities with insufficient providers and/or with limited access to care coordination services; patients seeking this service in faith-based institutions; and situations where providers exercise their conscience rights by refusing involvement in assisted dying. In some jurisdictions, particularly in Ontario, measures have been taken to facilitate access by requiring practitioners who conscientiously object to providing a health service, including medical assistance in dying, to provide an effective referral for their patients.

The federal legislation clearly states that no individual can be compelled to provide or assist in providing medical assistance in dying. The law does not, however, define where assisted dying should be provided. Provinces and territories as well as health care institutions determine how best to deliver health care services to meet the needs of their residents. They are able to create health-related policies on how and where medical assistance in dying is provided, in so far as those policies are consistent with the federal legislation. It is expected that how this service is organized, delivered, and monitored will evolve as more data becomes available to support the evaluation of existing policies and service delivery models.
I read this as a preliminary for removing conscience protections for doctors and nurses. They'll find some community where all the doctors have a well-formed conscience and refuse then argue this si taking away the "right" to euthanasia.
Staff Pressure Man Towards Assisted Death Despite His Statements Otherwise
CTV reported on this chronically ill man. He recorded conversations with staff to prove he was pressured.
An Ontario man suffering from an incurable neurological disease has provided CTV News with audio recordings that he says are proof that hospital staff offered him medically assisted death, despite his repeated requests to live at home.

Roger Foley, 42, who earlier this year launched a landmark lawsuit against a London hospital, several health agencies, the Ontario government and the federal government, alleges that health officials will not provide him with an assisted home care team of his choosing, instead offering, among other things, medically assisted death. […]

In his lawsuit, Foley claims that a government-selected home care provider had previously left him in ill health with injuries and food poisoning. He claims that he has been denied the right to self-directed care, which allows certain patients to take a central role in planning and receiving personal and medical services from the comfort of their own homes. […]

He is now sharing audio recordings of separate conversations he had with two health care workers at London Health Sciences Centre, where he has been stuck in a hospital bed for more than two years.

In one audio recording from September 2017, Foley is heard speaking to a man about what he has described as attempts at a "forced discharge," with threats of a hefty hospital bill. […]

"You have already violated my preferences…So what is the plan that you know of?" Foley asks the man [Later in the conversation].

"Roger, this is not my show," the man replies. "I told you my piece of this was to talk to you about if you had interest in assisted dying."

In a separate audio recording from January 2018, another man is heard asking Foley how he's doing and whether he feels like he wants to harm himself.

Foley tells the man that he's "always thinking I want to end my life" because of the way he's being treated at the hospital and because his requests for self-directed care have been denied.

The man is then heard telling Foley that he can "just apply to get an assisted, if you want to end your life, like you know what I mean?"
We were told it is free choice but now this guy is being coerced by two different health workers.
A Cheaper Option for the Disabled
If that isn't bad enough, later in the articlea professor explains how this will be used to offload costs.
Tim Stainton, a professor at University of British Columbia's School of Social Work, says the two audio recordings "present a deeply concerning picture."

"It would seem to indicate that the hospital has determined, not Mr. Foley, that MAID (medical assistance in dying) would be a reasonable option," he tells CTV News.

Stainton says the recordings highlight issues that are "of great concern among many in the disability community with regards to MAID," including the fear that assisted death will become
"a cheaper option to providing quality community supports."
This is just horrendous. Nobody should have to suffer like that. Nobody shoudl be worrying their doctors want to eliminat them to save money.
Children Killed by Euthanasia in Belgium
In 2014, Belgium changed its law to allow childhood euthanasia. The Catholic Herald (UK) recently reported on this tragedy.
Doctors in Belgium have killed three children by euthanasia in the last two years, official figures have revealed.

The deaths of the "unemancipated minors" – children living under the cared of their parents – were among a record 2,309 cases reported to the authorities in 2016-2017.
The same report then includes some excellent words from a campaigner against the barbarity of euthanasia and assisted suicide.
Crossbench peer Lord Carlile, co-chairman of Living and Dying Well, a parliamentary group opposed to euthanasia, said he was "profoundly shocked" both by the deaths of the children and by the soaring number of euthanasia cases.

"The euthanasia of those children is plainly contradictory of the European Convention on Human Rights," he said.

"No parent and no public authority has the power to take away the life of anyone who is a child, whoever they are."

He added: "The Belgium government is far too relaxed about this. It is not ensuring that appropriate checks are carried out and standards maintained.

"Belgium is perhaps the state that is causing the greatest concern in Europe about the way it administers euthanasia."
Hope for Ending Such Practices
I actually see hope in the later part of the article on children euthanized in Belgium. It speaks of the controversies in Belgium and the Netherlands over Euthanasia. People are starting to wake up to this danger.
Both countries are commonly embroiled, however, in controversy about the uncontrolled spread of euthanasia.

The Belgian regulatory commission has faced criticism because some of its members are doctors who support and campaign for legal euthanasia.

In February, Dr Ludo Van Opdenbosch, a neurologist, resigned from the commission in protest at the unchecked killings of dementia patients.

In Holland, Berna van Baarsen, a medical ethicist, quit her post a month earlier, saying she could not support "a major shift" in the interpretation of the law to endorse the killings of dementia patients.

She followed Prof Theo Boer who stepped down in 2014 after he advised the House of Lords to vote against Lord Falconer's Assisted Dying Bill, telling peers that he had made a mistake in believing that euthanasia could be controlled.

Dutch prosecutors appear to be attempting to ensure the law is observed with greater rigour because they have launched an investigation into the possible "criminal euthanasia" of four elderly women.

They include a woman who was drugged and pinned to her bed by her family after she fought to rip out the tubes administering a lethal cocktail of drugs.
Conclusion
So often Euthanasia is presented as a way towards freedom of choice. However, the reality is that, once approved, assisted suicide and euthansia are used in ways far different than proposed. They are sued in ways that should be abhorrent even to proponents. People are killed off against their will or where there will is uncertain. People are killed off when disabled. Safeguards like offering help with depression are often ignored. Euthanasia becomes a cover for killing off those we don't want. These are not isolated cases but I've written about this slippery slope before.
The Christian view is the opposite with each person have dignity and each moment of their life being worthy of dignity. We need to provide good palliative care and help people live their last days well so they aren't tempted to kill themselves. We also need to change laws to save lives. Many states in the USA may be free of this now, but I doubt they will be for long.