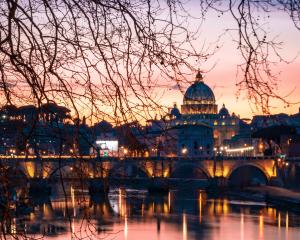 This morning, the Vatican issued new norms which tighten rules on child protection. Three separate documents came out. These documents put stricter norms on clergy and lay people who work for the Vatican in Rome, or in papal nunciatures around the world.
The Documents
New Laws for the Vatican City State
The new laws promulgated for Vatican City State include a definition of vulnerable persons as anyone in "a state of infirmity, of physical or mental deficiency, or of deprivation of personal liberty" which limits their comprehension, or their ability to resist an offence. Vulnerable persons are considered equivalent to minors for purposes of the new laws and guidelines.

The legislation also sets out a statute of limitations of twenty years, which for crimes against a minor begins when they reach the age of 18. […]

An "Accompanying Service" is also established, which will offer a "service of listening" as well as providing medical, psychological, and social services for victims.
Andrea Tornielli notes two additional points:
From now on, all crimes related to child abuse, not only those of a sexual nature, but also, for example, mistreatment, will be persecuted "ex officio", that is, even when the purported victim does not file an official report. The second novelty concerns the introduction of a 20-year prescription period (statute of limitations) that, "in the case of offense to a minor" begins on his or her eighteenth birthday. […]

Another significant innovation concerns the obligation to report;  as well as sanctions for any public official who fails to report abuses he is aware of to Vatican judicial authorities, except in case of the sacramental seal, that is the inviolable secret of Confession. This means that all those who, in the State and by extension in the Roman Curia, but also among the diplomatic staff at the service of the nunciatures,  play the role of public officials (that means  over 90% of those who work in the Vatican or for the Holy See) would be sanctioned in the event of failure to report.
Practical Child Protection Norms
Vatican News also reported on new norms:
Referente, or Contact Person for the Protection of Minors, whose duties include preventing all forms of abuse; training Vatican officials and workers; and welcoming those who make claims of exploitation, sexual abuse, or maltreatment.

The Vicariate also provides definitive guidance for Vatican employees, with norms that require, for instance, that those working with minors should always be visible to others; must report any dangerous behavior; keeping parents informed; and using caution in dealing with minors.

New regulations also flatly forbid any corporal punishment; offending a child or engaging in inappropriate or sexually suggestive conduct; asking children to keep a secret; or filming or photographing a child without written consent from their parents.
They also call for the Vicar General, who has responsibility for pastoral care within Vatican City, to appoint a 
Tornielli again notes a little more detail:
From now on the Vicar of Vatican City has the obligation to report to the Promoter of Justice any news of abuse that "is not manifestly unfounded", and to remove the alleged perpetrator of the abuse from pastoral activities as a precautionary measure. Anyone found guilty of abuse will be "removed from office" in the Vatican. If the person is a priest, all the canonical norms already in force, will be put into practice.
Motu Proprio
Finally, we have a letter from Pope Francis accompanying these new norms. Vatican News again:
The Holy Father's Letter aims at "further strengthening the institutional and normative framework for preventing and combatting abuse against children and vulnerable persons" in the Roman Curia and in Vatican City.
Analysis
As both articles quoted above noted, these new child protection rules are not universal rules for the Church (canon law). Instead, they are rules for the Vatican City State, which also apply to all parts of the Roman Curia and all Papal nunciatures.
Tornielli noted that Pope Francis only needed to sign the Motu Proprio. However, his signature on the new laws and child protection norms shows the value he puts on these documents.
This definitely seems like a good step in the right direction. This might be a first fruit of the February meeting on abuse. Hopefully, it moves other bishops and bishops' conferences to tighten their child protection norms.
Note: please support me on Patreon so I can give back to my community.