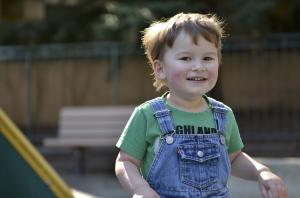 Last Sunday, Dr. Paul Rimmer took his autistic son to Evensong at King's College at Cambridge. They were asked to leave when his son made noise. Let me cover his letter and the apology then talk about autistic inclusion.
Dr. Rimmer's Letter
The main point Dr. Rimmer makes is that Evensong, although a choral – not congregational – action is liturgical. Thus, it should be open to all trying their best to participate. However, he felt it was treated as a secular concert. Here are some excerpts.
Dear Reverend Dr Stephen Cherry,[…]

I chose to attend Evensong on Trinity Sunday, also Father's Day, with my two sons, one of whom is autistic. Tristan is nine years old, and is a clever and joyful child, who loves church buildings, services, and choral music. He is also non-verbal, and expresses his excitement by calling out and laughing. His expressions are often loud and uncontainable. It is part of who he is, so there is no realistic way for him to be quiet. Many autistic people are like Tristan in this way. Right before the Kyrie, one of the ushers informed me that you had instructed him to remove us. Tristan's expressions were apparently interfering with the enjoyment of some of the other visitors, which was very inconsiderate on our part, because tourists come from all over the world to hear the Evensong. The usher seemed embarrassed but insistent as he asked us to leave, though I'm not sure if it was because of my son's vocalisations, or because of the nature of the directive you had given him.

As a Christian, I believe that worship is primarily intended to glorify God, and may have misinterpreted your Evensong as an actual worship service, at which my son's expressions must surely be pleasing to God, the experience of other worshipers being secondary. Our removal makes more sense if Kings College's Evensong were simply a concert held in a building that used to be a chapel. Then my son's expressions would frustrate the purpose of the event, which is primarily performative; lessening the satisfaction of certain tourists around the world who attend, but not those kinds of people you deem to be too distracting. If this is so, I apologize.
You can read the whole letter on Dr. Rimmer's Facebook.
The Apology
Dr. Stephen Cherry quickly issued an apology.
Dear Paul Rimmer,

I was devastated to read the letter that you posted on Facebook this morning. Every week we welcome thousands of people to services in King's Chapel and we do our best to meet all their various needs and expectations. Sometimes we fail and I realise that we especially failed you and Tristan on Sunday afternoon. I apologise for that most sincerely.

Since hearing of your experience I have looked into what happened and now more fully appreciate that that there is more that we can do to support and help the staff who are responsible for the welcome that we give those who come to share our services with us. This is one of the reasons that I have written to you asking if you might be prepared to meet with me. I'm sure that your insights and connections could help us do better in the future. I should perhaps say for the record that I did not, in fact, give any instruction to the effect that your son should be asked to leave the Chapel on Sunday.
You can read the rest on his blog.
Including Autistics in the Liturgy
Liturgy cannot be reduced to a performance. When I celebrate the Mass, I'm usually up on an elevated platform saying preset words and the choir has usually practiced the songs. However, that is the essence of the liturgy. That is only a small portion of what is happening. The essence of the liturgy is the community together is praising God. I wrote about this meaning of liturgy a while back for Homiletic & Pastoral Review (footnotes in the link).
Josef Pieper develops the idea of leisure in his book Leisure: The Basis of Culture. He distinguishes leisure from the everyday, "Leisure is not the attitude of mind of those who actively intervene, but of those who are open to everything; not of those who grab and hold, but those who leave the reigns loose." Leisure is not just a non-activity or relaxation, but something where we can let go, and be caught up in the crowd, the emotion, the sacred, God, etc. Such letting go is not without a goal but, "In leisure… the truly human values are saved from and preserved because leisure is the means whereby the sphere of the 'specifically human' can […] be left behind […] as in an ecstasy." Thus, leisure is the height of human activity where man reaches his highest level, and what is most human comes from what is above the merely human. Leisure does not exist on its own, but: "Culture depends for its very existence of leisure, and leisure, in its turn, is not possible unless it has a durable and consequently living link with cultus, with divine worship." So our worship of the divine is ultimate leisure.

The Church says, "The Eucharistic sacrifice […] is the fount and apex of the whole Christian life." The Catechism quotes this phrase in a way to also apply it to the reserved Eucharist in the tabernacle, which is true because Jesus is sacramentally present there. Nonetheless, the original text says "Eucharistic sacrifice," which is a specifically liturgical act. Plus, the context indicates that the Christian life here is understood as a succession of acts, and the Eucharistic Sacrifice is a specifically pivotal act of the Christian life. Thus, the liturgy of the Eucharist—including the homily—is the high point in Christian life.

Between the Church's description of the liturgy, and Pieper's definition of leisure, a convergence emerges. In fact, Pieper himself alludes to this: "In so far as the cultus is a sacrament, it is celebrated in visible signs." In other words, leisure is the worship we offer God, and sacrament, or liturgy, is the visible sign bringing this worship about, and resulting from this worship. Liturgy and leisure as worship are inseparable. True worship, as the Church teaches, requires liturgy, while liturgy is worship made visible.
This sense of liturgy is essential. When we have Mass or other liturgical actions it is not a private prayer or performance, but communal worship.
Practical Ideas for Including Autistics
Obviously, different autistics are going to have different struggles. Rebecca O'Brien noted on Twitter, "My 44-year-old aspie husband would have been disturbed by the child's outbursts." I totally understand that perspective. I think we need to find a way to include all autistics, and others with disabilities: both who might cause noise or disturbance and those who would be affected particularly strongly by such noises. The goal is always to have the whole community able to worship Jesus as much as possible together.
I know for those who have sensory issues, some parishes have assigned Masses with a cry room dedicated to them. Dioceses also often have Masses lower in sensory experiences like a Mass for the deaf, an Extraordinary Form Low Mass or most Sunday morning Masses starting before 8:30 am.
For people who create extra noise or disturbances at Mass, I think there are two sides. If you are the person or their family, I think we should try to avoid such disturbances to the degree that is possible without avoiding the liturgy. By this, I refer to preparing ourselves beforehand and choosing Masses with fewer issues in this regard, other things being equal. However, that is not always possible and sometimes some liturgical events like Evensong are not offered at multiple times, so the only options are going or not going. On the other hand, the rest of us should never hold anyone back from participating in the liturgy. "Participating" is key here as we can remove those intentionally disrupting the liturgy. We should accept such people as we would accept a baby or toddler at Mass who might make slight outbursts. They are obviously not identical but they are similar in that neither is a willed disturbance to the liturgical flow. There a quite a few things (crawling up to the altar, crying, talking) my toddler nephews and niece get a pass on at Mass that I wouldn't give their parents a pass on.
Hopefully, this event can be a reminder of the value of the liturgy as it pertains to all Christians, neurotypical or neurodivergent.
Note: Please support me on Patreon (monthly) or Acceptiva (one-time) so I can write more articles like this.