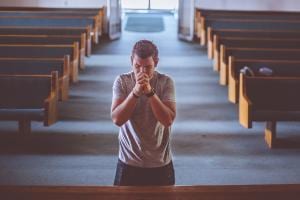 A few months back, Pope Francis issued a letter to youth called Chrstus Vivit (Christ is Alive). I think this is an excellent letter for young people or those working with them to read and reflect on. To that end, I made a study guide that can be used on its own or with small groups. I hope you find this helpful.
Here are a few lines from the study guide introduction to give you a taste.
The letter is structured into nine chapters. The first two chapters provide a kind of Scriptural background, talking about the two testaments, then Jesus and the saints. The third provides an analysis of the situation young people find themselves in. The fourth is probably the most important chapter: it is a presentation of basic Christian truths in a format accessible to young people. The fifth chapter talks about the various experiences young people have today. Chapter six brings back the value of listening to elders and being rooting in culture rather than being unrooted and homogenous. The seventh is the longest chapter, dealing with many practical details about youth ministry. The last two chapters talk about the vocation with chapter eight focusing on different vocations while chapter nine focusing on discerning a vocation.

Each section of this document is good and coherent in itself. The document itself tries to cover a wide swath of all aspects affecting young people, so one part may not relate super-well to another. This is inevitable in such a wide-reaching document.
Most of the rest is a series of questions. Here is an example from chapter 4.
2. How does God's love relate to familial love? Is God's love fatherly, motherly or both? (113–114)

3. What other characteristics of God's love does the Pope focus on? How does God remember us? Does he overwhelm us? Does he accept our struggles? (115–117)

4. How does Jesus accompany us today? Does it affect our day-today lives with our problems, frailties and flaws? (119–120)
I invite you to read the Pope's whole letter and reflect on it with this study guide.
When it first came out, I also posted some key quotes of Christus Vivit here if you are looking more for a summary.
Note: Please consider supporting me on Patreon so I can continue writing like this.