Montserrat Medina Martínez was an up-and-coming woman in Spanish business. Despite being only 36, she has gone from success to success professionally. With a scholarship from Stanford, she created a Silicon Valley startup that she later sold to Pay Pal for several million and despite her youth, she was signed as a Deloitte partner. Fame, money, international recognition… She had everything, except happiness. After a time of discernment, she saw that God was calling her to use her talents in a different manner: she decided to leave everything and enter an Augustinian convent as a contemplative nun.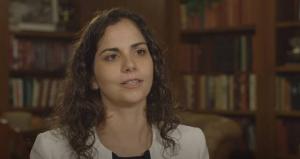 She opened her heart in a letter and explained the process that led her to the convent to her partners at Deloitte. One can only imagine their reaction.
Montserrat graduated in Aeronautical Engineering, with top academic honors. Soon after, Stanford offered her a paid scholarship to do a Ph.D. in Computational Mathematics there. It was in this environment that he co-founded Jetlore, an artificial intelligence company that ended up becoming a benchmark in Silicon Valley and that would end up selling the giant PayPal. After that, she was offered to become a partner at Deloitte in Spain at only 34 years old.
Nonetheless, she has decided to give up all this for God. In the letter sent to her colleagues, she acknowledges that she was Catholic but that for a long time she didn't put God at the center. She noted, "I used all the talents that the infinite goodness of our God had given me, but I used them or my own glory and to accumulate riches in this world. I appropriated the gifts received seeking only my own interest. I was deceiving myself: far from making me happy that attitude only caused me an ever-growing emptiness."
Montserrat explains to the rest of the Deloitte partners, "[I was] sunk in my misery, without knowing what to do with all my sin, I have understood that the Lord forgives everything because He is all goodness and mercy. Now I want to leave everything to follow this God who has conquered my heart. I live a debt of love… although I know that for my part that debt will always be paid."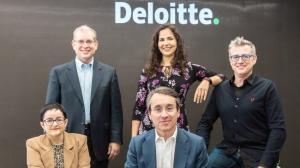 Before apologizing to her colleagues for the faults she may have done against them, this young woman announces that she has made "the most important and at the same time the simplest decision of my life."
"I have decided, without any regrets, to stop investing in my earthly future and start investing in my eternal future. Since I leave the world to serve and do the Will of God, I have the certainty that the merciful Lord will more than supply my lack with those whom I am leaving for Him. I do not leave the world, properly, but worldly things. I want to offer my life in prayer and offering for all those whom God loves," she affirms.
Notes:
This is my original translation from the story in Relgión en Libertad. They gave me permission. Images are from that article. That article also includes Monserrat's full letter to her Deloitte partners in Spanish.
Please support me on Patreon to write more great stories like finding and translating this wonderful vocational testimony of a successful woman entering a convent.