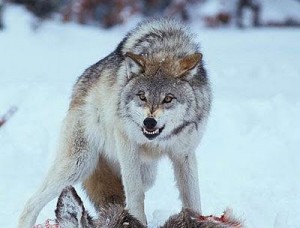 Add wolfpuncher and boxoffice ninja to Liam Neeson's resume. His man vs. wolf movie "The Grey" (our review here) won the box office with a respectable estimated $20 million at the boxoffice. It's not bad for a late January release, when the traditional low quality of movies, post-holiday seriousness, and bad weather take a bite out of box office receipts.
Enough misguided souls turned out for Katherine Heigl's "One for the Money" to make an estimated $11.7 million, despite her reputation for making flops and the horrible reviews coming in after the opening. The vampire vs. werewolf vs. human movie "Underworld Awakening" beat Heigl, making $12.5 million.
So far, "Red Tails" has made $33 million in two weeks, but the real loser of the weekend was the poorly reviewed "Man on a Ledge" which took in a paltry $8.3 million. Ouch.
I guess wolfpunching beats out fear of heights.
Box office estimates from Boxofficemojo.