Brad Pitt, who shares six children with Angelina Jolie, has never been happier, he tells Esquire.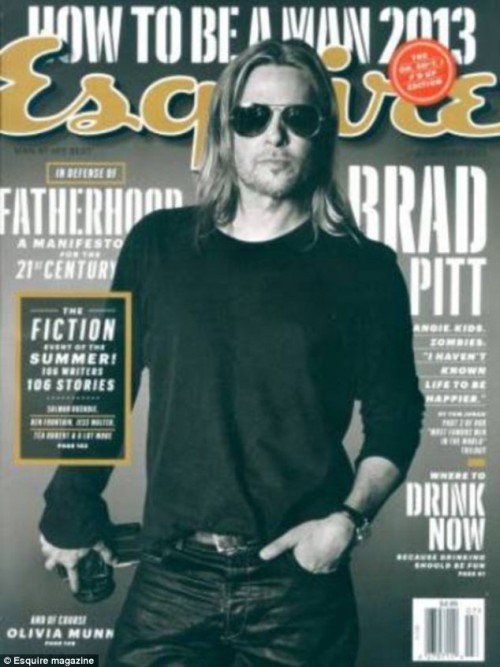 The Daily Mail reports on the story, which will be in the June/July issue of Esquire.
'I always thought that if I wanted to do a family, I wanted to do it big,' he explained. 'I wanted there to be chaos in the house… there's constant chatter in our house, whether it's giggling or screaming or crying or banging.
'I love it. I love it. I love it. I hate it when they're gone. I hate it. Maybe it's nice to be in a hotel room for a day – "Oh, nice, I can finally read  a paper." But then, by the next day, I miss that cacophony, all that life.'
He talks about the point at which his life changed to wanting to do something good:
'For a long time I thought I did too much damage – drug damage,' he said. 'I was a bit of a drifter. A guy who felt he grew up in something of a vacuum and wanted to see things, wanted to be inspired. I followed that other thing. I spent years f***ing off.

'But then I got burnt out and felt that I was wasting my opportunity. It was a conscious change. This was about a decade ago. It was an epiphany – a decision not to squander my opportunities. It was a feeling of get up. Because otherwise, what's the point?'
For more, including his reaction to Jolie's breast cancer surgery, read the full post at Daily Mail and the excerpt at Esquire.