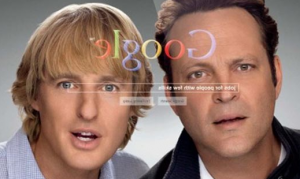 At its core, The Internship is a movie about this era's version of the generation gap.
Stressed, distressed Millennials looking for a future meet Generation X'ers who refuse to believe their time in the sun is over. As the generations meet and compete, they learn that a) the world is not ending and b) they have valuable things to offer each other.
Billy (Vince Vaughn) and Nick (Owen Wilson) are watch salesmen who find themselves at the height of their career, but in a field made obsolete by, you know, cell phones. Born salesmen, they suddenly have nothing to sell and no where to go. But Billy and Vince are dreamers, can-do-ers, never-say-never-ers. They embody the very essence of Old Economy Steve that makes Millennials' heads explode.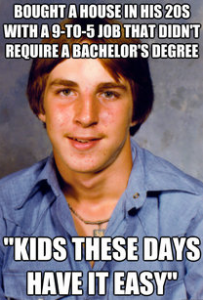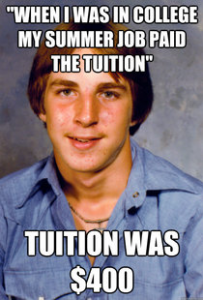 Through creative self-promotion, Bill and Nick land an internship at Google, which is paradise on earth, naturally. The promised land is Google, the wellspring of all good in our lives and the ultimate joy as a workplace. The thickness and specificity of the contract that must have been signed for Google to allow themselves to be the setting of this movie….boggles the mind.
Like a John Hughes movie plot, the oldsters soon surround themselves with lovable losers: The twenty-something Google genius (Josh Brener), the aloof cool dude (Dylan O'Brien), the socially-hopeless homeschooled kid (Tobit Raphael) and the sexy poser (Tiya Sircar).
These kids are smart as Siri, as full of knowledge as Wikipedia, and as eager to please as a thirteen year old on Instagram, but they have given up hope of a future of which they can be proud. The new economy intimidates. The future looks much bleaker than their undeserved soccer trophies had led them to believe. Jaded at 21, they bury themselves in their smartphones.
Bill and Nick may not know web coding, but as salesmen, they sure know people. And people still matter, even on a campus with Google cars driving around. Their job is to give an extended pep talk to the younger folk, reminding them that life is to be enjoyed and setbacks are never the end.
That's what the movie is: An extended pep talk.
Of course, this being a PG-13 rated movie starring Vince Vaughn, a great deal of that pep talk involves taking the young adults to a strip club and getting them roaringly drunk. Because, you know, it's time to live life for realsies. Outside the phone. Not viral but actual. With real people. In a strip club.
It's a tired setting with a tired message and could have been done in a fresh way with more effect. It seems that Hollywood thinks that if it tells us the way to self-actualization is to party like there's no iPhone recording you and hit on the stripper-with-a-heart-of-gold, it will become true.
Those who have tried that can report it doesn't work so well.
Vaughn and Wilson are their charming selves here. They never quite reach heights of hilarity, but they do have a fun and funny chemistry that keeps the viewer engaged. Vaughn especially dials back his gross-out humor to within PG-13 limits. Barely. With profanity, sexual innuendo but not explicit sexual scenes, and plenty of partying, this is not a movie for kids or teens.
It's too bad because there's a sweetness and a timelines to the film that deserves a better vehicle. America could use a pep talk right about now.