I still remember – I say this in the interest of full disclosure – I still remember the wicked glee I felt as I huddled in a pantry cupboard and stifled giggles as I waited for my poor, unsuspecting grandmother to pass. I – to my everlasting shame – jumped out at a key moment and shrilled – unoriginally – "Boo!"
In my memory, my dear saintly Nonny was carrying a large bowl of popcorn, or a basket of dried beans, or perhaps an opened box of uncooked pasta, the contents of which soared as she jumped like a lamb in springtime. The popcorn or beans or pasta clattered around us like hilarious rain as I choked with laughter.
This was not the limit of my delinquency. I once put a tablespoon of salt smack-dab in the center of my father's avocado sandwich. I programmed my grandparents' new-fangled TV to shut off two minutes into The Nightly News with Dan Rather.
I also failed to warn my grandparents when they set off on a rare cinema trip to see The Crying Game because "it has some nice shots of Ireland." To be fair, however, that was more the universe conspiring against them than me.
I admit with shame I was a degenerate. My hands are not clean. I am not innocent.
And yet, I can not believe that any misdeed in my past merits the amount of Caging my children have brought into my life.
It started with the silverware drawer.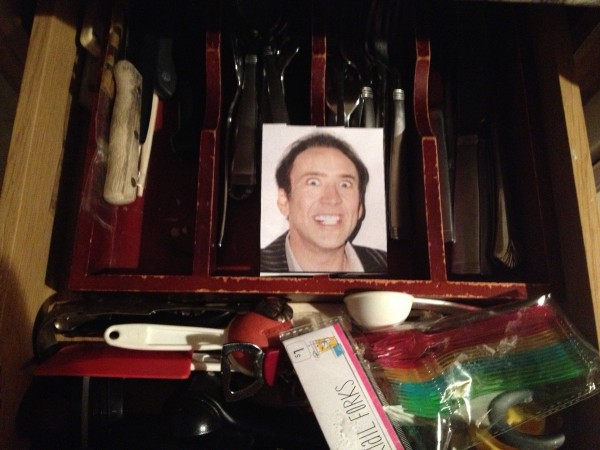 Imagine reaching for a spoon to stir your morning coffee, bleary-eyed, unprepared, and encountering that…that…face
And it didn't stop there.
Embedded in the paper towels: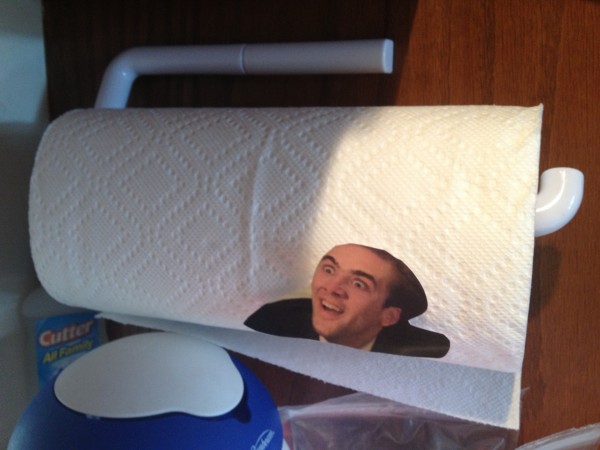 Lurking next to the tea: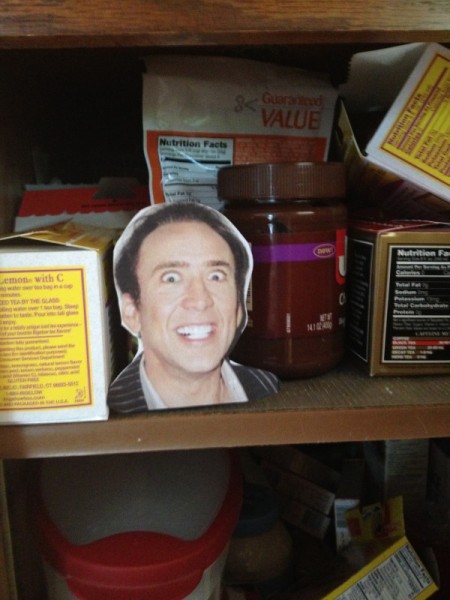 I found Nick Cage on my pillow. In my drawers. When I least expected it, he'd pop up.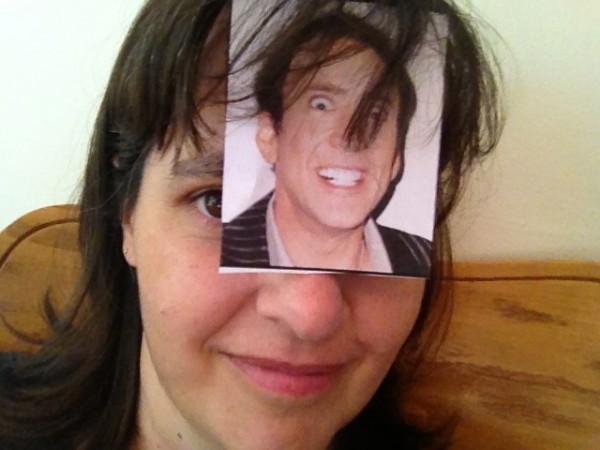 As you can imagine, I was getting pretty jumpy. Gone were the days I could casually open a cabinet or the refrigerator, trusting there were good things inside. I began inspecting a room slowly, as one gingerly tests a stove to see if it's hot. I stopped looking in mirrors, afraid to see him over my shoulder, behind me, in the shadows.
Shouting "boo" is a shameful thing, and I regret it deeply, but a Caged life is a hellish life.
Then they infested my computer.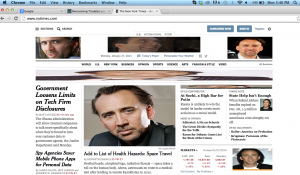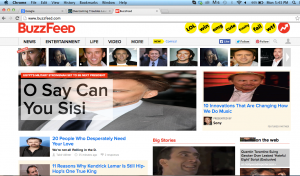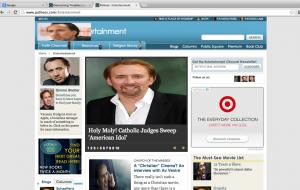 Nonny, wherever you are, I am sorry. I had no idea.
To my children: Revenge will be sweet.
Does anyone have any leads on a device that will project a life-sized Nic Cage hologram? Like, say, inside a closet?