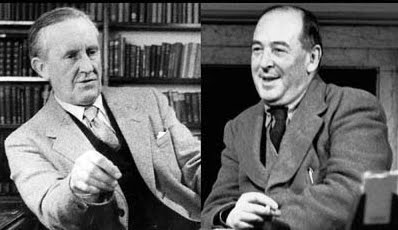 The Hollywood Reporter says not one but two films about Hobbit and Lord of the Rings writer J.R.R. Tolkien are coming to theaters.
One will feature the legendary writer's friendship with Chronicles of Narnia writer – as well as war time theologian – C.S. Lewis.
J.R.R. Tolkien's novels have been dramatic source material for filmmakers, and now the author's own life is getting not one but two screen treatments. Chernin Entertainment is developing Tolkien for Fox Searchlight with a script from Irish writer David Gleeson, and now a smaller independent studio is aiming to beat that project into theaters. London- and Brisbane-based Attractive Films' Tolkien & Lewis, to be directed by Simon West (The Expendables 2)… It's aiming for an Easter release and will court the faith-based audience.
The friendship and faith of the two Oxford dons, and the salon of people they drew around them called the Inklings, is legendary in thinking Christian circles, and their theology and fiction have largely shaped post-war faith.
What do you think? Will this be a success?
Read the full story here.