A feature-length documentary chronicling the history and lives of one of the biggest bands in the world, Hillsong United, will be released by Alcon Entertainment and Warner Brothers on April 3, 2015. Named Hillsong – Let Hope Rise, the movie will feature concert footage and backstage glimpses of a band known around the world for their Christian worship songs.
https://www.youtube.com/watch?v=OwZvAejhfZA
Hillsong United music is inescapable in Evangelical services, with millions of churchgoers crooning their modern hymns in services each week. Titles include "Did You Hear the Mountains Tremble?" "Cornerstone," and "Mighty to Save." The music focuses on the relationship between churchgoer and God, with a heavy emphasis on participatory worship.
The band sees itself not as performers on stage but as ministers facilitating a meeting with the transcendent.
Eleven members play in the current band, which has seen musicians come and go since its inception in Australia in the 1990s. They represent global Hillsong Church, a movement with twelve locations in places like New York, Moscow, South Africa, and Germany. With millions of followers on social media, concerts that fill stadiums, and a worldwide audience, their music reaches 90 countries and sells tens of millions of albums.
They're the biggest band no one has heard of, at least outside of church circles.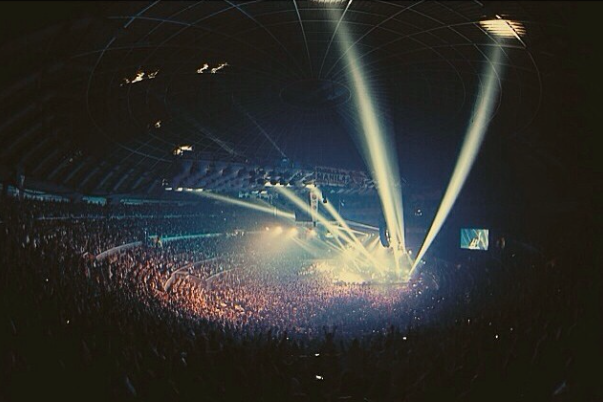 The documentary will be filmed as the band completes its current tour and prepares its new album, as well as telling the story of the band's rise to prominence.
Alcon has hired a professional music documentary maker, a move that might elevate the movie outside of the sometimes insular Christian subculture. Michael John Warren filmed Jay-Z Fade to Black and has covered Nicki Minaj and Drake, as well as adapting musicals like Shrek and Rent for DVD.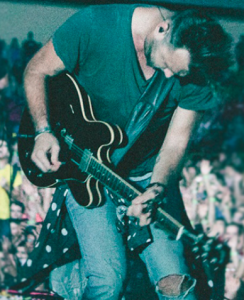 "It's a little weird and a lot humbling to have a movie made about us," Joel Houston, the leader of the band and Hillsong New York City pastor, said in a press release. "But we didn't say 'yes' to this to draw attention to ourselves. It's our hope that by sharing an up-close and unvarnished look inside our music and lives, we can shatter pre-conceived notions of what it means to follow Jesus in today's modern world."
The question will be how unvarnished the documentary actually is. Like all good music documentaries, the film will contain live concert footage with a narrative structure. The nature of that narrative, and the candor and transparency of the men and women being filmed, will determine how the movie is seen in the wider cultural context.
Fans of the band may want to hear their favorite songs and have their religious faith reinforced, but nonbelievers will be looking for a narrative to which they can relate, struggles that are universal, and a faith that translates to a broader audience than those who sit in pews every Sunday.
The film will be produced by Alcon Entertainment, which has a long list of successes, and a few flops, including My Dog Skip, The Book of Eli, Dolphin Tale, and their Oscar winning blockbuster The Blind Side. It will be distributed by Warner Brothers as part of their long-standing distribution deal.
Alcon and Warner Brothers are betting the film, with its existing, passionate fan base, will hit the kind of faith-based sweet spot enjoyed by recent releases such as God's Not Dead and Son of God, both of which saw excellent returns on small production budgets. With the amount of interest in this band on a global scale, the odds look good.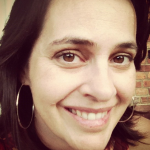 Rebecca Cusey is editor of entertainment and the lead movie critic for Patheos.com. You can follow her on Twitter, Facebook, or Instagram.