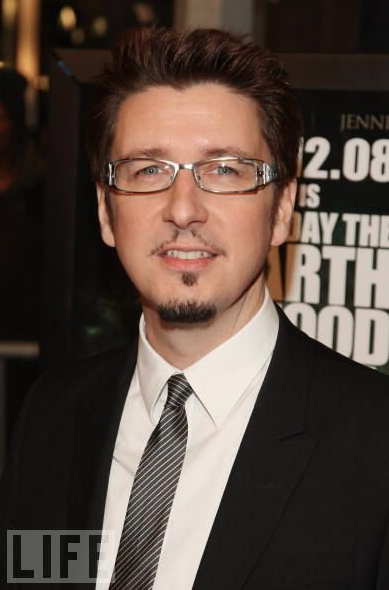 Scott Derrickson is a believer.
The director of the new exorcism movie Deliver Us From Evil is convinced there's something to the story of demon possession it portrays.
"What I do know," he told Patheos when we talked by phone last week, "Is that I've never met anyone who hasn't seen a ghost or know somebody credible who has seen a ghost or has a spirit story of some kind."
This type of supernatural experience, as common as it may be claimed, is discounted by secular materialists and Christian culture alike. One side finds them laughably unlikely, even impossible. The other, distasteful, confusing, and potentially embarrassing, better to be left in the shadows.
But Derrickson uses his horror films to bring them out of the shadows and challenge each group.
"Chesterton said there's a misconception that people who believe in miracles or the supernatural do so because there's a religious disposition to believe. Not true. The opposite is true. People who unilaterally dismiss all of these millions of ghost stories, they dismiss them based on dogma."
"The two monoliths on the American mind are religion and science… both of those giant behemoths are telling us that the same lie. 'We have it all figured out. We know what the universe is like, we have a theory that is probably correct.' They have the same need to broadcast this idea that the world is not so mysterious. I just don't buy it from either perspective. It's important to be intellectually honest enough to admit what we don't know outweighs what we do know."
Then, he says, the world becomes a much more magical place.
Like Derrickson's 2005 hit, The Exorcism of Emily Rose, Deliver Us From Evil is based on the a story recounted by a person who unexpectedly encountered exorcism. It stars Eric Bana as Ralph Sarchie, a New York police officer who has seen it all, or so he thinks. But when he encounters a new kind of evil, he has to bring in help in the form of a priest. It opens Wednesday, July 2.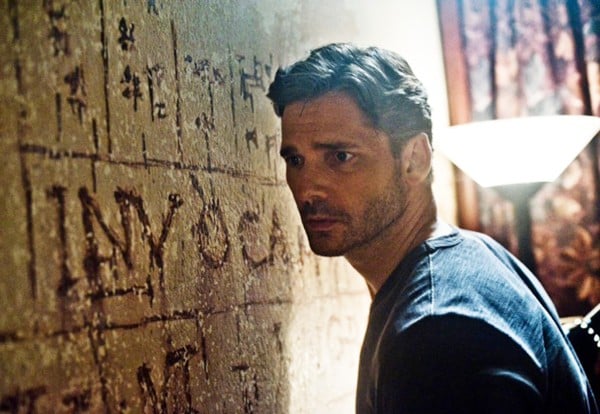 Derrickson has spent a good deal of time thinking through the ramifications of evil and good. He freely quotes the likes of G.K. Chesterton and Flannery O'Connor. His philosophical thinking comes, he says, from his emergence from fundamentalist thinking.
"It comes from my high school roots in Christian fundamentalism. You can't spend your formative years in an environment like that and not break out of that violently. Once I got into my college years, my expansion was a violent one, and it sent my mind shooting out powerfully into the world of ideas. I want to know the truth, to think seriously about good and evil. I don't want to live a lie."
Derrickson earned his undergraduate degree at California Christian college Bioloa University, where he studied humanities and theology as well as communications. He went on to earn a M.A. in film production from the University of Southern California. His most successful films have been horror, although he did direct the 2008 remake of The Day the Earth Stood Still. He will get his second shot at a mainstream non-horror film. Marvel announced last week that they are tapping Derrickson to direct a Dr. Strange, a dark and quirky comic book character.
As is common in the more interesting film directors, Derrickson blends artistic skill with a quest to explore life's questions. He doesn't believe he has all the answers.
"I'm not afraid of the truth wherever it leads me. Not everybody is like that. Ideas matter so much. Everybody lives their philosophy, so we should pay attention to it."