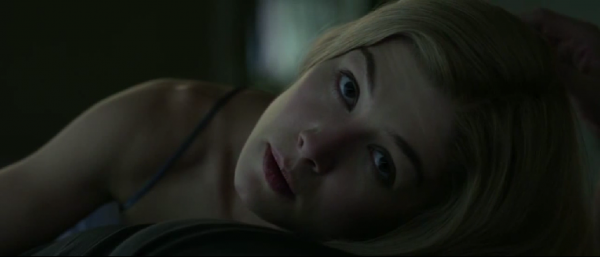 When a movie like Gone Girl comes along, we all breathe a big sigh of relief.
Is it really so hard, Hollywood? So hard to make a movie that is a delight to watch? Not an artistic musing or an explosive mess, but a well-acted, well-directed story that keeps audiences enthralled? Gone Girl is simply a good movie. In a year when everything from massive blockbusters to meandering artsy experiences have failed to live up to the hype, Gone Girl makes it look easy.
This psychological thriller is the kind of stylish, exciting, gripping story that keeps the viewer engaged from the first sequence to the closing credits.
Nick (Ben Affleck) and Amy (Rosamund Pike) start the movie as the ideal couple: Smart, witty, successful, fascinating. That they're beautiful and rich is only icing on the cake. They're something more, something intangible: sophisticated without being snobby, introspective without being precious, fun without being tiresome.
Nick, the nice Midwestern guy made good, meets Amy in Manhattan. She's been in the city her whole life, made famous by her father's children books about her childhood: Amazing Amy.
Everyone would put Nick and Amy at the top of the invitation list for their sparkling cocktail party and then turn around and invite them the next day for a backyard barbeque.
On their fifth anniversary, Nick comes home to their beautiful, tasteful home to find Amy missing. The plot spins out from there, with flashbacks and current moments weaving in and out. A lot of things happen. Things that this review will not mention, things that it is very hard to write a review without mentioning but this reviewer will carry on.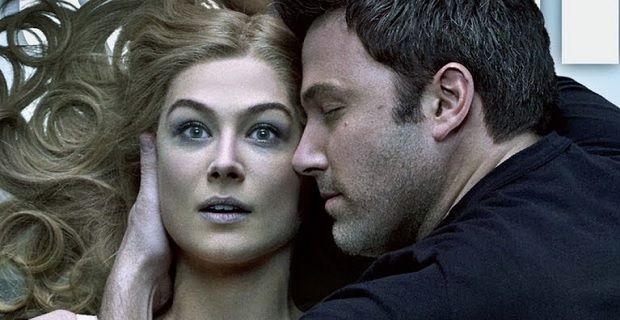 Both Affleck and Pike give fantastic performances. Affleck trudges through the dazed, confused world of police investigations and volunteer search parties, alternately befuddled, emotionally exhausted, and explosive. Pike, similarly, plays a range of emotions that spin the viewer's mind around.
Supporting actors are equally fine: Carrie Coon is loving and overwhelmed as Nick's twin sister and faithful friend. Neil Patrick Harris and Tyler Perry both come into the plot in ways that can't be exposed (except to say Neil Patrick Harris is briefly actually exposed). Perhaps the best supporting actor, however, is Kim Dickens a police detective, a woman who misses nothing and cannot be surprised.
She's the only one. The film surprises the audience a few times, and some of the more put-upon characters repeatedly.
Directed by David Fincher, who brought us Fight Club, Se7en, and The Social Network, the film is adapted from the best selling book by Gillian Flynn. It never misses a beat. It's tight, intense, and shocking. It earns its R rating with multiple sexual situations, some nudity (including, very briefly and separately, both Affleck and Harris), quite a bit of swearing, and some graphic violence. This is not a movie for children or teens.
But for those who don't mind the R-rated, it is a movie for adults. A gripping one.
Some people wonder if the film is misogynistic, anti-marriage or something of the sort. But that's silly. It isn't a meditation on women or men so much as one on psychotic people. It's not about marriage so much as about the importance of not marrying the wrong person. It would be like saying Silence of the Lambs has a lot of commentary on fava bean lovers.
In any case, Gone Girl is one of the few movies so far this year that have lived up to expectations.