When I was kid my family worked with a local refugee resettlement agency and helped some Vietnamese immigrants integrate into American life. During college I interned at that same agency and got to meet and know some precious families who had been granted asylum here in the US, mostly Cubans and Turks.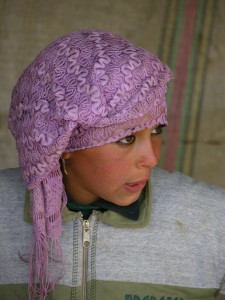 You will not know until you do it how much a little kindness means to refugees who are stranded, or to families who have risked everything to escape their politically troubled or war-torn countries to start fresh in a new place, even if it is something simple like explaining to them how the postal system works here or helping them fill out documents. As one who has some experience teaching ESL, English is not an easy language to learn for the first time, especially in the States, where we have so many colloquialisms. I was always impressed to see the determination many refugees had to master it anyway.
Even if you're feeling overwhelmed by the troubling news coming out of Europe about this current crisis–and I am well aware that these issues are incredibly complex and there are important political considerations about how to facilitate this on a national level–I encourage everyone to help. Whatever your politics, get in touch with a local agency that resettles refugees who have been granted political asylum and actually get to know a family that has recently come here.
More info here at CNN: http://www.cnn.com/2015/08/28/world/iyw-migrant-how-to-help/
_________________________________
Photo Credit: Freeimages.com