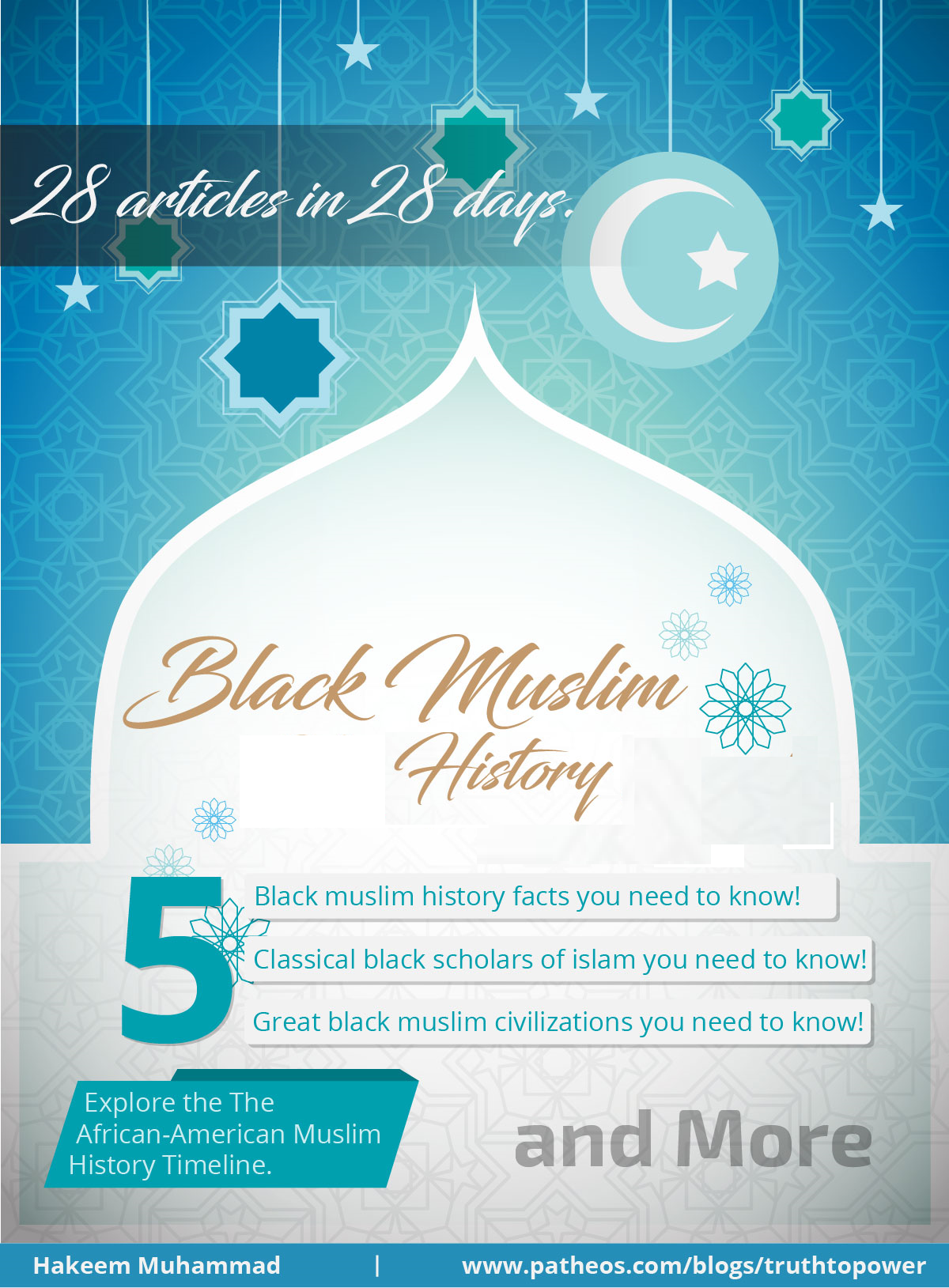 During Black History Month at Truth to Power, we will be hosting a black Muslim history series. This series will expose hidden information about black Muslim history that has been systematically concealed by Eurocentric distortions that has placed African Muslim history to the periphery. During this month, stay tuned for:
The 5 classical black west African scholars of Islam you need to know!
The 5 Great Black Muslim civilizations you need to know!"
The African-American Muslim history timeline!
Press continue to read,"5 Hidden Black Muslim History Facts!."