This guest post was written by Katie Breckenridge.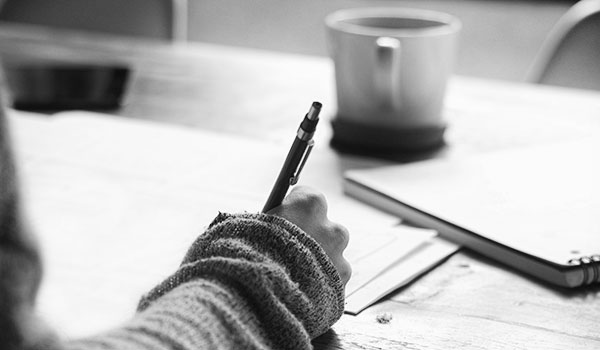 Christians claim to be full of love. Christians claim to not be judgmental. But so many Christians have absolutely no idea how wrong and hurtful they are. They live in blissful ignorance, believing they are so holy that they could never hurt another person and that their way of thinking is absolutely correct.
This letter isn't aiming to change anyone's mind. Most Christians are set in their ways and will never admit that their interpretation of the Bible might be wrong. This letter is simply trying to let Christians know how hurtful and damaging their ignorance can be, even when they think they are being accepting and loving.
Of course, many Christians don't think like this. Many Christians don't believe that homosexuality is a sin and they understand that the Bible was relevant to the context of the time, when homosexuality was not understood like it is today. Homosexuality back then was (generally) a lustful act. Today, however, we know that homosexuality is a real, loving commitment that two people have with each other. Furthermore, Jesus never mentioned homosexuality, not even once. If being homosexual is such a perverted and sinful thing, surely Jesus would have commented on it, like he did about divorce.
1 John 4:8 says "Whoever does not love does not know God, because God is love." Read that again. God is love. The fact that two people of the same sex can experience true and pure love for each other is proof that their love is real and God breathed. If their love was so wrong and so sinful, and God hates sin, how is it that they're experiencing love? I guess some Christians would argue their love isn't real love, that it's just replicating real love, that it's just lust or a perverted love—which truly shows their ignorance.
A line many Christians like to say when they're trying to seem like less of a judgmental asshole is, "Jesus called us to love everybody, including prostitutes, criminals, and tax collectors. We are called to love those who are especially hard to love, people like you." To compare homosexuality to murder, lying, and rape is so hurtful. All the sins in the Bible are sins because they ultimately have negative outcomes either toward the individual or others. But homosexuality does not have negative consequences, because it is love, and there is nothing destructive about love.
1 Corinthians 13:4-8 tells us that "Love is patient and kind; love does not envy or boast; it is not arrogant or rude. It does not insist on its own way; it is not irritable or resentful; it does not rejoice at wrongdoing, but rejoices with the truth. Love bears all things, believes all things, hopes all things, endures all things." If two people experience all these amazing things, then it is a good thing, regardless of their genitals. Comparing same-sex love to other sins—sins entirely devoid of love—is incredibly wrong.
When Christians claim to love everybody, yet still oppose marriage equality, they sound so hypocritical: "I love you, so I advocate laws and policies that systematically discriminate against you!" Thankfully, more and more churches accept gay marriage for what it really is, marriage—two people in love who are committing their lives to each other.
Some Christians still cry, "but marriage is our thing!" If marriage is so exclusive to Christians, why are adamantly anti-religious people allowed to get married, yet two gay Christians cannot? Christians seem worried that marriage equality will somehow invalidate their own marriages, which of course it does not. If you don't believe that same sex people should get married, and don't want your church to perform gay weddings, fine. You are allowed to believe that, you have religious freedom. If marriage equality laws are passed, your church cannot be forced to perform gay weddings. You can carry on preaching hate and ostracizing gay people as much as you want.
But, even if you're against same-sex marriage, you do not have the right to prohibit other people from getting married. Let people live their lives without you infringing on their rights—it does not affect you. Many Christians seem unable to understand the difference between religious freedom and discrimination. Religious freedom is the right to believe what you want: you are allowed to build a church and openly pray and not get arrested. But religious freedom is not the right for you to discriminate by refusing business services to gay people or to stop them living their own lives in peace.
One of the most upsetting things Christians say is that they are against homosexuality, but that they still accept you: "I accept you as you are, so every night I pray that you will reject one of the most fundamental aspects of your identity." Oh wow thanks, I am honored you still supposedly treat me as a human being, you are so Godly.
But of course we know that being gay is not a choice. Though there is more to personal identity than our sexuality, who we love is an essential part of our being. Ask any Christian who has a partner if loving that person is one of the most significant aspects of their life. They'll likely say, "yes absolutely." Then tell them to imagine, really imagine, how it would feel if the church and most of society told them that their love for their husband or wife is wrong and evil, and that they should dump their partner. They would be horrified and hurt. This is what most Christians cannot grasp: that their love for their opposite-sex partner is identical to same-sex love. Love is love, regardless of gender. Too many people lack the empathy to compare their relationships to those of same-sex couples, and then fail to understand the cruel implications of their beliefs.
Christians also say "hate the sin, love the sinner." The reasoning here is that being a homosexual might be ok, but practicing homosexuality is wrong. Ultimately they think that while you are ok simply being gay, you should be alone forever because you are unworthy of love. That hurts! To be considered unworthy of love by a community who spouts love to everyone is heinous. They expect gay people to abstain from connecting with another human, to be alone, and to never follow their heart.
Why would God make a person gay (because, spoiler alert, it's not a choice) if it is so wrong? Why would God make someone fall completely in love with another person and then be like, "oh just kidding!"? Why would God set someone up to have their heart broken? That would be malicious and cruel, which God isn't. God loves love.
Homosexual love is not a sin. Love is Love. "And so we know and rely on the love God has for us. God is love. Whoever lives in love lives in God, and God in them" (1 John 4:16).
God Is Love. Love is God. Love in all its forms.
---
Katie Breckenridge is a gay Christian from Sydney, Australia.
Photo via Unsplash.