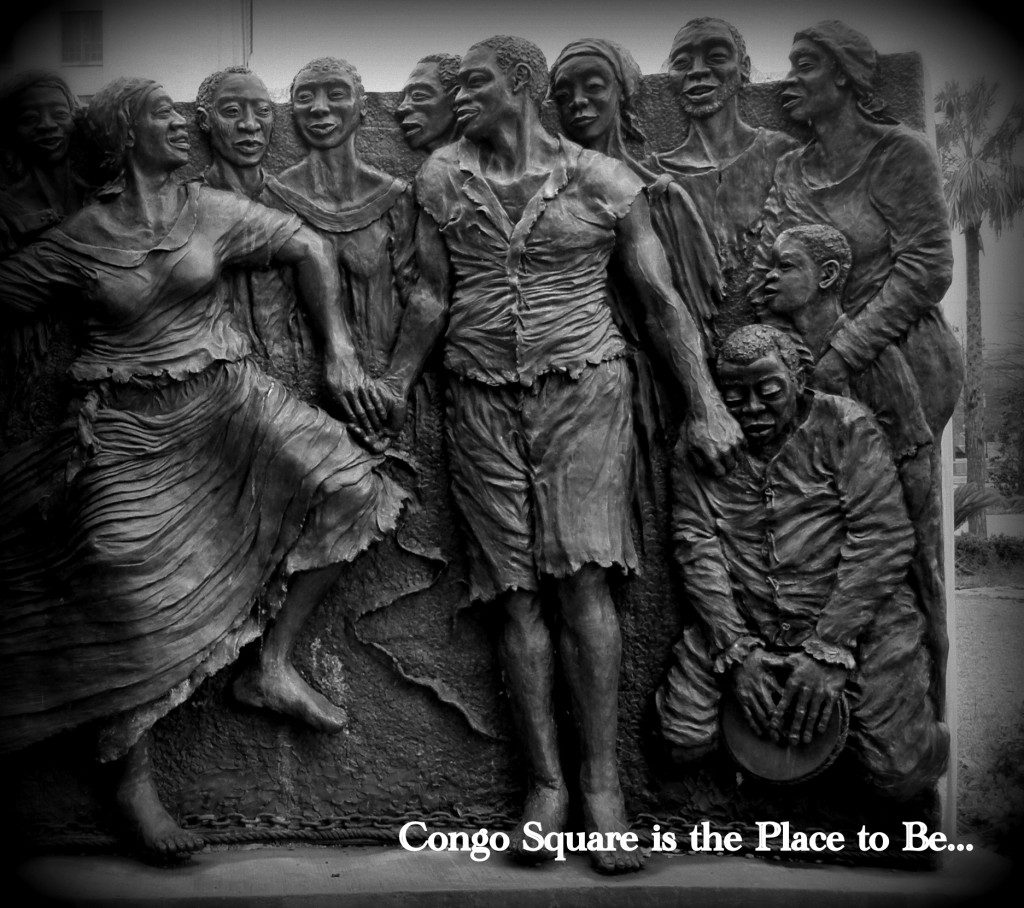 The following is a praise poem for the ancestor spirits residing in Congo Square, New Orleans, Louisiana. For more about this historic site please read Congo Square Redux.
Congo Square is the Place to Be…
Congo Square is the place to be…
if you're a hundred and one
or only three.
There are ghosts of slaves and power galore…
rituals, and drum circles,
and so much more.
It has seen the trials of time and tide,
many a Voodoo priestess
and a few hopeful brides.
The history is in the trees, the stone, and the dirt,
It pulses through our blood,
and some of the memories hurt.
Yet today it's still a site for Indians and Jazz,
the sweet mystery lives on,
like it always has.