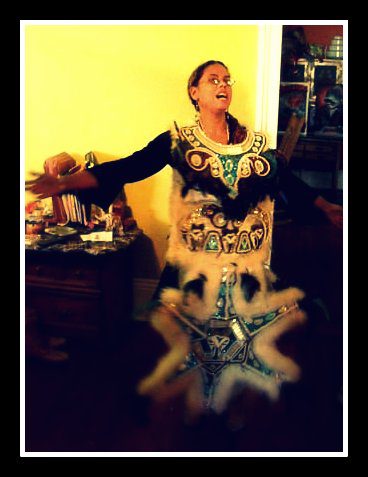 The Feast of St. Joseph is celebrated the world around. Falling on March 19th, it is an especially sacred time in the city of New Orleans. It is a celebration for the Indians, the Mardi Gras Indian tribes who have graced the city for over 200 years. Many feel that this display of finery is even more magickal than Fat Tuesday, as most of the fun takes place at night. John Sinclair writes on ikoiko.com " On St. Joseph's Night the Wild Indians and their followers wield flashlights against the darkness, illuminating their elaborate creations in beadwork, feathers and plumes inspired by the ceremonial suits and headdresses of the Plains Indians of the 19th century." This is the time to unveil a year's worth of work celebrating culture, history and tradition… and the fun doesn't stop there.
Among the Sicilians in the city and elsewhere great feasts are celebrated with pastries, fruits, and more. The roots of the customs hearken back to a Sicilian legend. The story recounts how the people were saved with a gift of rain to prevent a famine. This rescued the precious Fava bean crop and a grand feast was had. Fish is most certainly on the menu, and because March 19th falls inside the 40 days of lent the ceremony is a meatless one. Traditional menus include zeppole, pasta with everything from breadcrumbs to anchovies, Sfingi, and lots more. Last year I shared my favorite recipe for fritatta, this year I would like to present my Sicilian Family recipe for linguine with white clam sauce. If you enjoy my recipes please check out my African-American Ritual Cookbook for more tasty treats.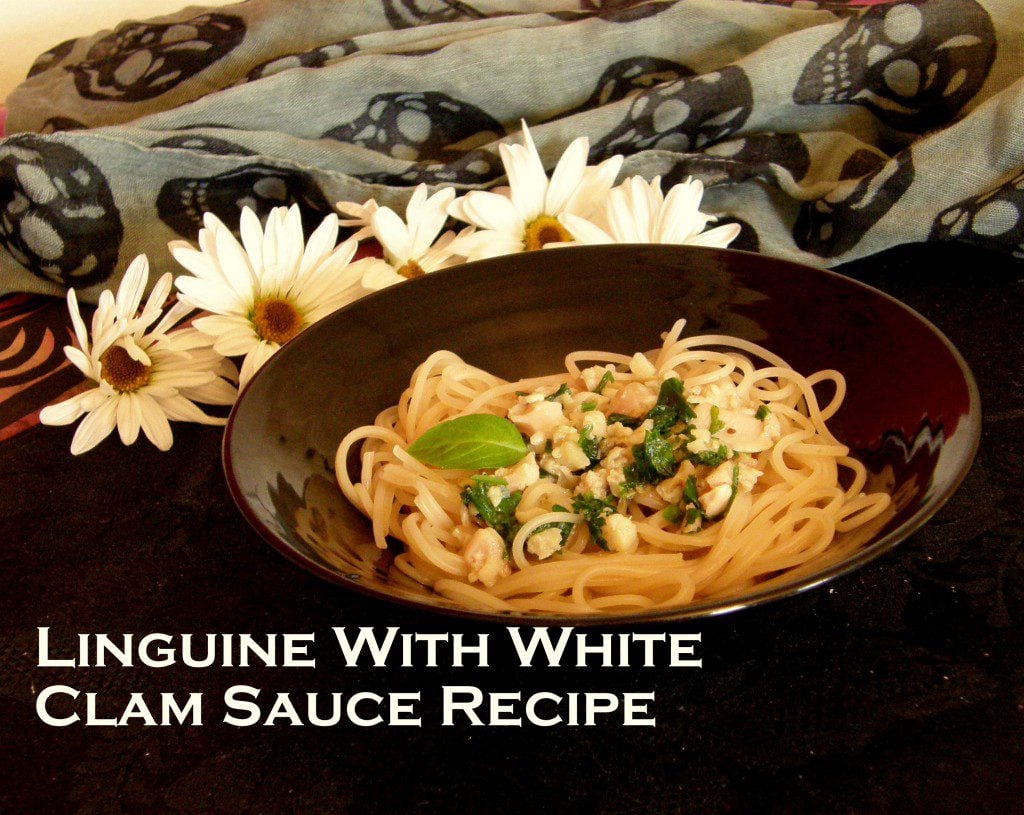 Linguine with White Clam Sauce Recipe
8 oz linguine
2 cloves garlic, minced
1 Tbs. Minced parsley
1 Tbs. Minced basil
1 small can minced clams
1 Tbs. Extra Virgin Olive Oil
Dash of White Wine (optional)
Drain liquid from clams and save for later. Heat olive oil in saucepan over low heat, add garlic. When the garlic begins to slightly turn golden add clams and herbs. Cook for 2 minutes. Add reserved clam juice and wine if desired. Simmer 4-5 minutes, stirring frequently. Remove from heat. Meanwhile, boil 2 quarts water for the pasta. Cook linguine according to directions on package, or until when you throw a piece on the wall it sticks ( an old trick for testing when your pasta is al dente.) Drain pasta and toss with cooked clam sauce. Enjoy.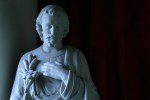 Hoodoo and other folk magick practitioners know St. Joseph as the one to turn to when assistance is needed in selling a house. Traditionally a Catholic prayer is said for nine days, and a statue of St. Joseph is buried upside down within the boundaries of the property. St. Joseph is also prayed to for help with work and family issues. Yellow candles are lit for him, and lilies are also offered to aid in the petition.
St. Joseph Prayer
According to Catholic history the following prayer was uncovered in 50 A.D. and passed along from the Pope in 1501.
O St. Joseph, whose protection is so great, so strong, so prompt before the throne of God, I place in thee all my interests and desires. O St. Joseph, assist me by thy powerful intercession and obtain for me all spiritual blessings through thy foster Son, Jesus Christ Our Lord, so that, having engaged here below thy heavenly power, I may offer thee my thanksgiving and homage.
O St. Joseph, I never weary contemplating thee and Jesus asleep in thine arms. I dare not approach while He reposes near thy heart. Press Him in my name and kiss His fine head for me, and ask Him to return the kiss when I draw my dying breath.
St. Joseph, patron of departing souls, pray for me.
Have a Blessed St. Joseph's Day everyone, and Ostara too,  and remember to like, comment and share !