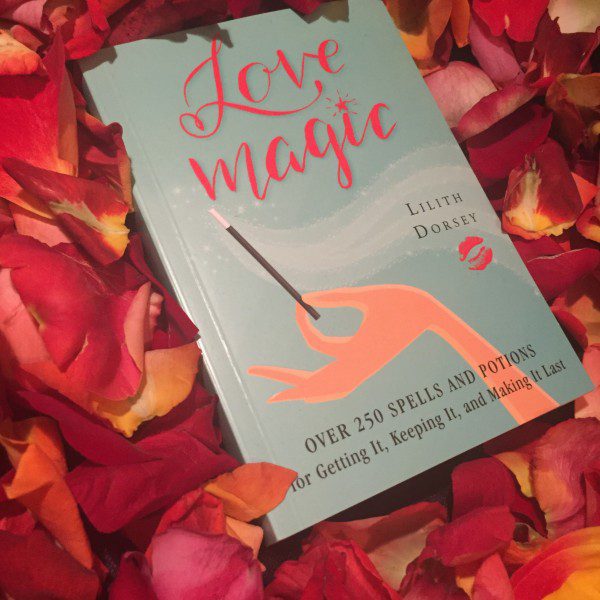 My new book Love Magic is hot off the presses and just in time for Valentine's Day. It has over 250 spells, rituals, potions, and recipes for getting love into your life. This week I had the joyous opportunity to be interviewed about the book on more than one occasion. There were laughs, there was learning, and there was a lot that I would like to share with you. Join us as we share love magic secrets and successes.
Monday was the day I was interviewed by two lovely Goddesses : Goddess Rhonda and Goddess Starr on The Priestess View Love Magic Show. We got to talk about tips, tricks, and pitfalls to love magic. Many of the spells included in my new book were explored, as well as ways to expand and implement these things in your life. We talked about free will and love magic, our favorite aphrodisiac recipes, and even succumbed to extreme laughter when discussing cobwebs down below. Please watch for yourselves and support these lovely Goddesses in whatever way you can.
Next I had the pleasure of being a guest on the Magickal Book Review show with Larry Zaracon Sodders. We spoke about challenges to love and magic and how to creatively deal with them and move forward on your sacred path towards love. This is only a portion of the interview about love magic secrets, stay tuned for more of this exciting discussion.
Stay Tuned For More Love Magic Secrets
Love is definitely in the air, and I am happy to announce there will be much more to come in the next few weeks. Workshops, more interviews, giveaways, and more will come in the future. Stay tuned to this blog and get connected to the Lilith Dorsey Author page on facebook for updates. And please check out Love Magic, and remember to like and share, I'd love it !