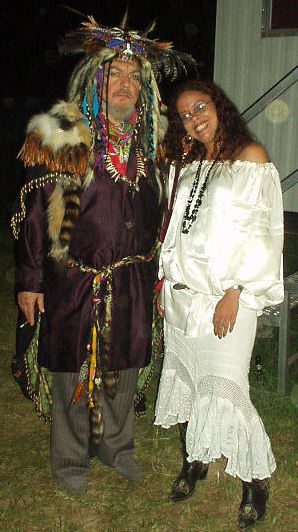 Dr. John was pure magick. It is really hard to write through the tears right now to give a fitting tribute to a man who was more of a Father to me than my own ever was. I worked with him, I danced with him, I laughed with him, and above all I loved him.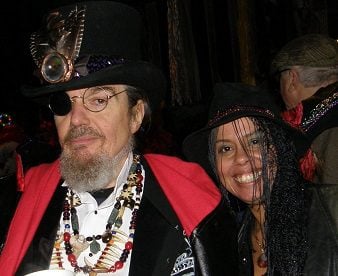 I guess it was silly of me to pretend this day wasn't going to come. I did know that he wasn't doing well. But we don't want to ever say goodbye to those we love. We always think there is going to be one more time, one last chance, one more stolen moment where life hasn't caught up with us yet. I know people probably want to hear about all his secret spells … well those are secret people dammit, or they want to know what magickal mojo that I got from him, trust it was a lot. But in this moment I just want to thank Mac, for he was Mac to all those who loved him, and a couple of thousand people on the streets of New Orleans too, as I realized as I rode on the Krewe du Vieux float with him, went out to the country club, or even walked through the quarter with him on our way to St. John's Eve ritual.
I want to thank Mac for every moment I was blessed enough to spend with him. The first time we met I was so nervous, I was interviewing and auditioning to go on tour with him as a choreographer and dancer for the ritual Voodoo dances he was planning on re-introducing into the show. I told him the dances I knew, the dances I would do, were Voodoo dances of ritual and revolt. He seemed happy enough with that, and told me everything would be fine as long as my clothes came off during the show, lol. I tried to explain I'm all right with that, but I had birthed two kids, and I wasn't sure everyone would be down for that. (The manager told me to keep my clothes on, they had had enough trouble with the Vice squad back in the day.) But I got the gig anyway and traveled on the road with Dr. John and the rest of his band the Lower 911 throughout the south, even with an amazing performance at Bonnaroo in 2006. Mac taught me so many things during that time, and they are some of my best memories. We talked Voodoo and Hoodoo, I gave him a copy of my book Voodoo and Afro-Caribbean Paganism, and we quickly became just like family. I was so proud when he said I fit right in with all the Jazz men ( which I'm still not sure exactly what that means, but I think it has something to do with cursing and partying and the fact that I'm almost impossible to shock.) I remember how he told me it was okay to run across the hotel parking lot in full costume to get burgers (apparently some former band member had gone wearing nothing but an American flag.)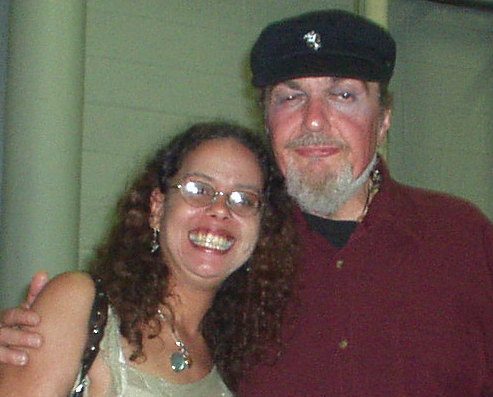 He always showed me dreams can come true, and magick does happen, even if it is on stage in front of thousands. Riding on the float during Mardi Gras with him and Priestess Miriam was one of the most phenomenal moments of my life. But what was even more precious was the ceremony I did with them on Saint John's Eve at the edge of the Mississippi. The day was glorious from start to finish, I had introduced Dr. John to Priestess Miriam that day, and we all processed to the river, where we performed ritual for hours, the three of us singing along with the riverboats and dancing the whole time. He always had a smile, and the utmost kindness for people who were genuinely kind in his direction.
There were so many times, and my tears are making it hard to see straight. There's so much to thank Dr. John for, making Voodoo bold, beautiful, and always in the rite place at the rite time. I'm sorry I couldn't get to give you one more hug, but so glad I got to tell you how much I love you, thank you for letting this little brown karakter walk on gilded splinters, and thank u for being you.
I would love to hear everyone's memories of Mac in the comments below, and please do the rite thing and remember to share and like !