The swastika symbol has some pretty heavy baggage in the western world and that's a real shame. I think many people in the west are not even aware that it is a Hindu symbol and not invented by Hitler, though that is starting to change.
Straddling the two worlds between America and India, I've observed that most people in America are unaware of the swastika's original meaning of good fortune and most people in India are unaware of the powerfully evil connotations it has in the west.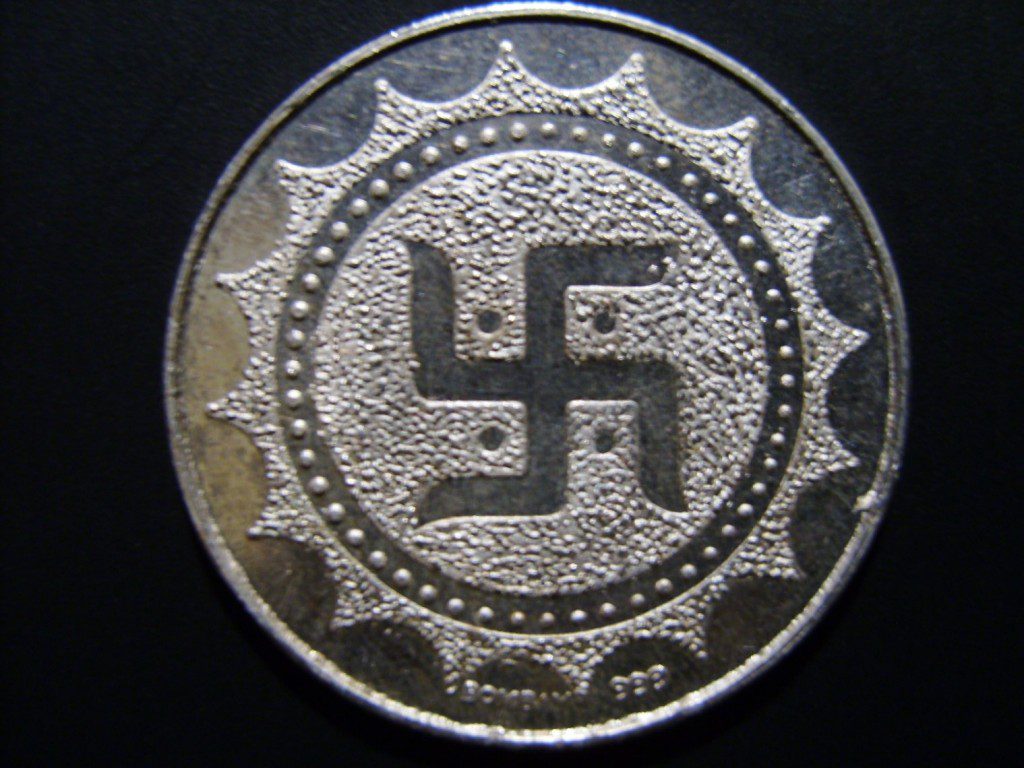 Those worlds are starting to come together now, though. As more and more Hindus practice their religion in America, non-Hindu Americans can't help but notice the swastika symbol present on so many Hindu paintings and images.
I remember a Jewish friend of a friend shocking everyone he knew on Facebook by blithely posting about being at a party with a swastika on the front door. Later he revealed that it was a Diwali party.
I hope that the swastika's meaning of good will, peace, fortune, and balance can come to the forefront again in the west. But there's a lot of negative for it to overcome. Even now if you Google "Swastika" it is overwhelmingly Nazi and neo-Nazi images.
Our friend Tandava at Western Hindu blog has also written about this subject: http://western-hindu.org/2013/10/19/a-picture/#more-1689