So a friend of mine did some digging on the usernames of the people leaving the nasty comments that I wrote about last time. He has come to the conclusion that they are not Hindu and not Indian, but are in fact the famous Russian trolls we've been hearing so much about lately.
I'm rather stunned by this revelation.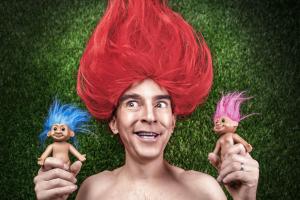 Perhaps I have some notoriety if Russian trolls want to mess with me?
I always take people at their word. It's hard to understand how someone could passionately fight for something they don't actually care about just to sew discent and conflict.
I would love to believe that there is no one who feels the way these commentors claim to feel (and they might also be the same person). But I still think they brought up issues that are worth considering. I will continue to avoid complacency and to examine myself and my behaviors and motives frequently to try to be the best person that I can be.