You deserve to be loved. Yes, you deserve to be completely and blushingly cherished for the magickal, god/dess that you are. Everyone needs more loving relationships to support them in this challenging life, and not just on Valentine's day. ALL. YEAR. LONG.
Witchcraft is here for it. For the self-love of pampering, and spells to attract a new lover, the ritual of marriage witches call Hand-fasting, and the ritual of divorce we call Hand-parting. After the breakup there are magickal techniques for healing your broken heart and moving on. More than just personal relationships, Witchcraft is based in a thealogy of Divine Love, between ourselves and God/dess.
The Wheel of the Year system gives sacred space for all parts of the cycle in due time, and seeks balance between them. I think that after Imbolc tides shift just past 15 degrees Aquarius and begin to wane onward towards Ostara, it is a GREAT time to celebrate romance and love of all flavors.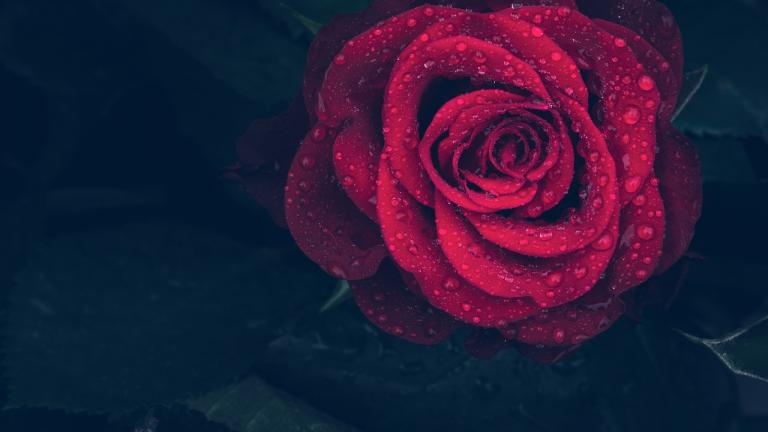 I'm a priestess in service of Aphrodite, so Divine Love is everything to me; Love of myself as an incarnate Goddess; Love of my children, friends and earth; Love of my partner, sensuality and healthy sexual expression. This index of articles pulls together a collection of my love magick articles of all kinds: advice, rituals, spells and stories. Included below are snippets of each article. Then just click the image link to read on!
Happy Valentine's Day!
Advice on Love, Relationships, and Healthy Boundaries
Love Message for Women
The message my Goddess Aphrodite wishes to impart to us all:


"The heart prepared to receive love is the one already opened from the giving of love."
Is your Love Cherished or Abused? Making a Case for Divorce
I've learned the stupid way what NOT to do in a marriage. So, I've come here to report that any ol' love is not enough. In our partnerships, we deserve to be cherished. Rather than waxing poetic about sticking it out, I'm here to make a case for divorce.

To be cherished is the golden opposite side of a spectrum that stands in stark contrast to being abused, and there is a slippery slope between them that I would caution you to avoid.
A Mother's Love is Irrational
Show me any devoted mother, and I'll show you heart break. She grieves over every harm life imposes on her children, and suffers each woe and ailment along with them. She knows that to love her children well, is to raise them to courageously leave her protection behind. So, she painstakingly prepares them to fly directly into the fray – to face the dangers of the outer world, and the struggles of their inner world. Somehow, she is meant to accomplish all this without allowing them to be traumatized by reality.
Love Spells
Witchcrafting your own love spell
A Love spell is relatively easy to design for yourself once you know the correspondences to Love among the Gods and Goddesses, planets, plants, and minerals. Magick is an art form, meaning you have creative control to express yourself however your beautiful soul desires. Try putting the Craft back in Witchcraft, and have some fun with a love-drawing spell. Spells of this kind can be adapted to sweeten familial relationships, to draw a new lover, or to find a life-long partner.
Valentine's Day Spell to Attract your Ideal Paramour
Imbolc and Lammas hang in this balance on opposite sides of the Wheel of the Year. I think it is just as important to honor the squishy, innocent "naive pledge everything for love" side of the polarity during the Imbolc season. Just as it was important to honor the stark, heartbreaking, "maturely sacrifice everything for love" polarity at Lammas. From this tension the genre of Gothic romance was born. No matter how you celebrate, or not, I don't recommend mocking or discounting the Love Goddesses, because they can kick some booty, too. Sometimes they love us with a kiss, other times a spanking. mmmhmmm <winks>
When Witches Wed: A Hand-Fasting Ritual
Rituals are designed to create a change in our lives. A marriage creates a change that interweaves the entire family. So, our families are invited to join the couple so that they can bear witness to the promises they make. This way we can help to support them as they fulfill those promises. Today, they take up their Sovereign right to partnership, and make a solemn bond of responsibility for each other. It is our sacred privilege to bear witness to the marriage vows of <Bride> and <Groom.> May we be woven closer to one another, as a community of family and friends.
Love rarely comes with an "off" switch. You've been heartbroken before, right? It's a difficult place to land. Especially when you know it is completely OVER – you have a list as long as your arm for why breaking up is the only solution – and yet you still ache for their touch. You mourn the loss of shared dreams, and lie awake obsessively second-guessing every detail of the demise. Maybe you are angry with yourself about how they anger you, and that pisses you off…into a downward spiral of self-loathing and blame. Consider this emotional bond-breaking spell your magickal divorce.
https://www.patheos.com/blogs/witchonfire/2018/01/bond-breaking-spell-magickal-divorce/
A Witch's Broken Heart Repair Spell
No matter why a relationship ends, a broken heart feels awful. We can know that it is in our best interest that we "get over it" and move on, but that is still a tough task. Emotional healing takes time and care to accomplish. Hopefully, this spell will speed the process. At the very least, it will keep your hands busy, and force you to indulge in the self-care you need to do anyway. This spell takes significant preparation that should start just after a full moon, with the collection and blending of ingredients as the moon wanes.

This is a two part spell: You kick off the spell at the Dark moon – or within thirteen hours before "New Moon." We begin with a purification and release of old emotional bonds. Then, the next day with the kick-off of a new lunation at the New moon, and throughout the waxing phase, we restore our wholeness and build self-love. There are candles, oils, bath sachets and incense blends to make, and ultimately a charm bag to fill and wear as a talisman of emotional healing.
Under the Love Spell of Ocracoke Island
Old folk magick tells tales of witches who straddle the liminal places where three realms meet. On a sudden impulse, as a Witch I rise in determination, seeking out a sea shell. I stand on the water's edge. Like the heron bird herself, one foot on the shore, one foot in the waters, head and wings in the wind. My Will burns with the fires of the setting sun, and as he slips toward that watery horizon, I whispered my wishes into that shell, seeing my heart's desire fulfilled.

Tears flow; the wind carries my voice in secret pact; sand in my toes and waters lapping my ankle; when the orange sun slips completely beneath the surface, and the opposites of fire and water dissolve in momentary union, I throw that shell as hard as I can into the horizon, and both my fears and my desires are embraced by the waves.
Love in the Balance: Divine Love is Everything
If the Divine is Love, and all is Divine,
the range of opposites entwined; then,
they are all that is light, and all that is shadow,
the incubator, and the gallows;
They are all that is beautiful, and all that is heinous,
your rosebud lips, and puckered anus.
They are All that is tender, and all that is brutal,
It is justice, and the loophole.
May all your Valentine's Days bring the joy and pleasure of union. May all your Imbolc-tides bring reunion with God/dess which heals and satisfies.
Hail Aphrodite!
~Heron