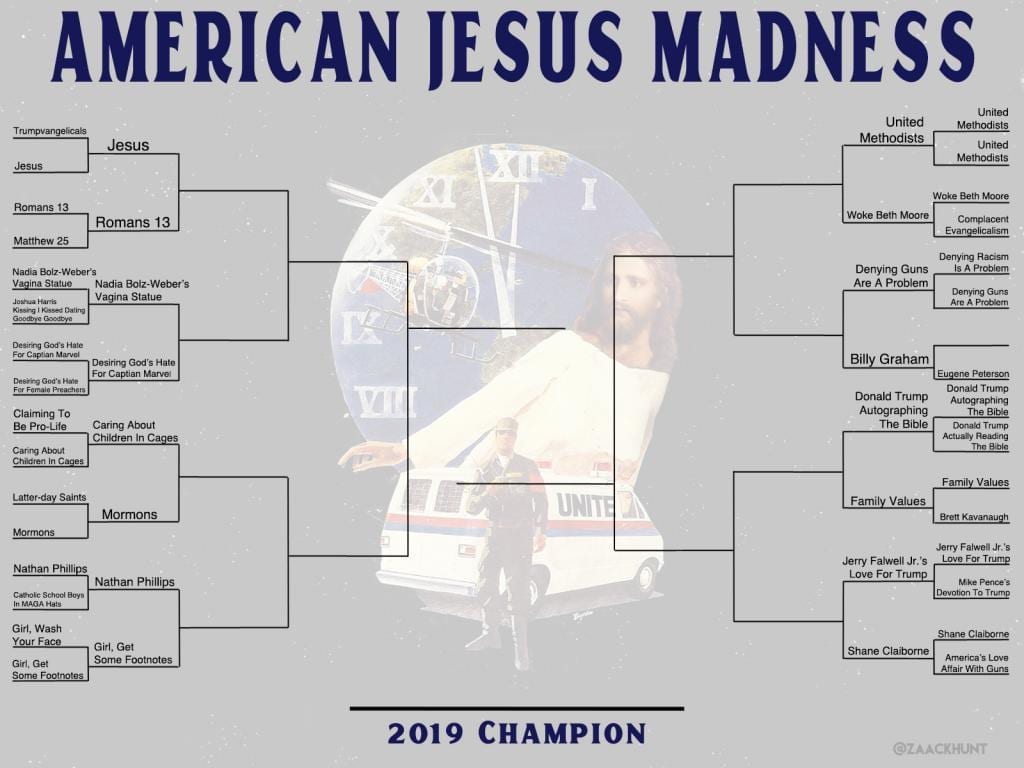 Welcome to the round of 16 where the matchups get…salacious.
Why?
I don't know. Who cares? It's American Jesus MADNESS. Nothing makes sense and nothing has to. This is, after all, American Christianity we're talking about.
What does matter is the polls are now open!
So cast your vote and cast it often.
Polls close at 10pm CST