A multi-billion dollar American industry should be able to do better than this.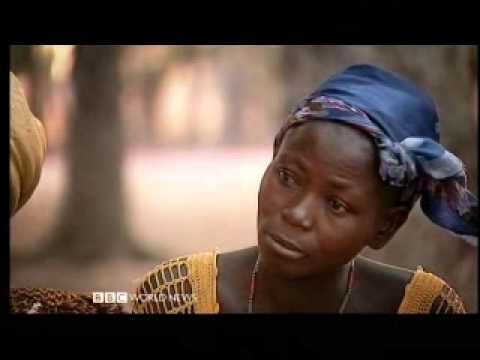 Socialism does not work, but one of the reasons socialist movements succeed is because capitalists and the free market fall prey to that all-too-human failing: yeah, greed.
Those who support capitalism and free markets have a responsibility to demand that manufacturers and suppliers do the right thing. In a case such as this — where a multi-billion dollar industry is based on something human beings want, but do not really need — it should not be nearly enough to simply get the child-workers out of these forests. The U.S. chocolate industry can afford to pay adult workers a living wage and — here's an idea — help subsidize the creation of a water system for the villages that exist to harvest their cocoa beans.
I mean…a little running water?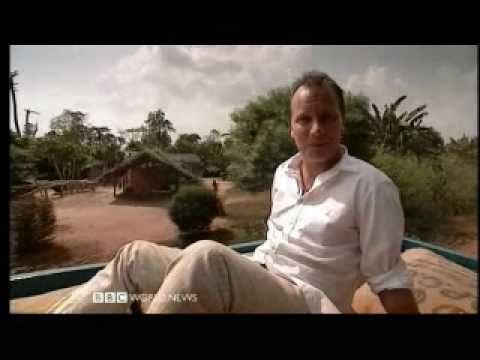 Even better, why don't these businesses — Nestles, Mars, Hersheys, Cadbury-in-the-US and others — together donate a couple of million (pocket change; they could probably do something spectacular with far less) to build proper schools to educate these children of adult workers, so they can dream a little. At the very least, these corporations may find the effort generates an educated local support and supervisory staff, but perhaps something really wonderful will happen, and the people they help educate will end up pursuing other professions that could help improve their communities. I mean, come on! It's the 21st Century! Do children have to grow up without shoes, or toilets because of cocoa barons?
That video kills me; the little boy who harvests cocoa beans, getting his first taste of western chocolate. That's a great smile. I wonder how often he gets to use it!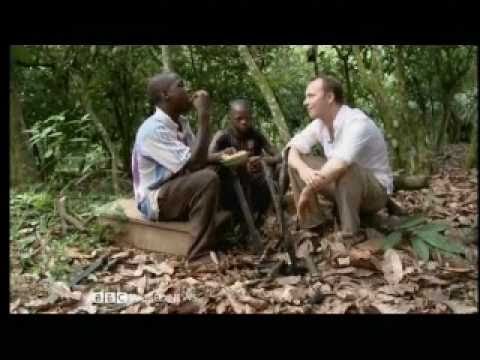 Oh, I know, I know, in order to practice fair trade — in order to employ these people in a manner that acknowledges the dignity of their human personhood, costs will rise. And if your costs rise, then everyone else's costs will rise, too. Chocolate morsels will become more expensive; baked goods, desserts, ice cream, candy — it will all cost more, as the effect of the dent to profits trickles down, finally to the puniest of consumers, the kid with an allowance. And maybe he'll balk at spending a bit more for a treat.
And I hear your warning: if Americans consume less chocolate, these poor people will have even less of a chance to be employed!
Why don't we take that chance? I think it's very likely Americans will continue to eat chocolate, even if — because you can't bear a hit to your profits — it costs a little more.
Do the right thing. Employ adults and let children have a chance to go to school. Seems little enough to expect of any American industry — we're the exceptional nation, remember?
Be smart. Halloween is coming. I can't think of a better ad campaign for U.S. chocolate companies to mount for Halloween and the holidays than this serious, grown-up message: our products do not exploit children for labor.
And I think I can certainly sacrifice chocolate — and do my waistline some good in the process — until such a pronouncement is made, and the chocolate industry can get the kids out of the trees and into some schools.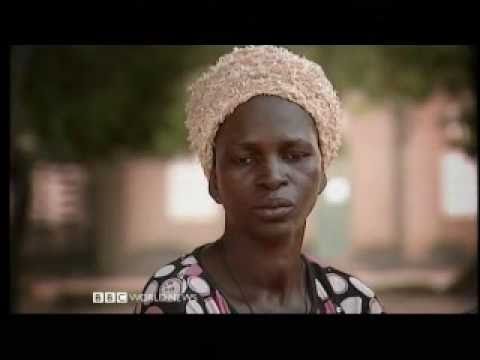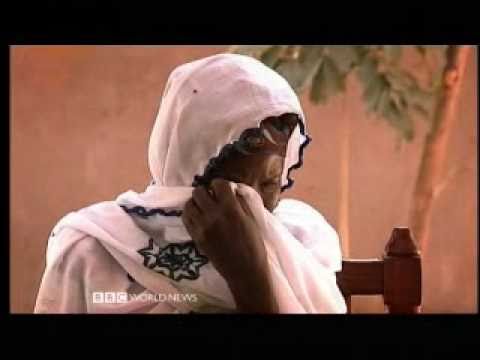 Thanks to Lisa Mladinich, Mary Ellen Barrett for bring this up

UPDATE: In the combox and in a few emails, I'm getting some responses I did anticipate while writing this piece: "Anchoress, don't you know this is just media manipulation?" and "It's that country's problem…"
Well, of course I know there is manipulative "pathos and bias" in the news report — when is there not, in mainstream media, anymore? But we who understand that have eyes and sense enough to see past that, don't we? And to understand that, press manipulation aside, this is an unjust situation we can directly affect with an action as simple as not buying chocolate, until the companies dealing with this country act responsibly? I think throwing up one's hands and saying, "oh, but there is corruption! Can't get around corruption!" is absurd. Business, governments and even human rights and human welfare agencies deal with and get around corruption every day.
And I don't even want to hear, "it's that country's problem." Maybe it is — but then let's be consistent. If we support our service folk losing life and limb for "other countries problems," then why is wanting to positively affect this "other country's problem) (by very simple means) so wrong?
I know that some of the folks making these comments are Christians. We Christians talk a good game helping others. For crying out loud, can you think of an easier way to help others than to hold out for responsible and ethical chocolate harvesting? Jesus didn't say, "hey, if you see a bad situation, but it's part of a manipulative mainstream media report, you don't have to even have to think about it; you just flip that channel, turn that page, you'll still go to heaven!"
He said, "whatsoever you do to the least of my brothers, you do unto me…"
And he said he'd remember it, too.
UPDATE II: Glenn Reynolds — greatest editor on the 'net — links at Instapundit. Thanks, Glenn!
Pray about it.

Related: Some thoughts on Wealth and Giving it Away by Rev. James V. Schall, S.J.
Msgr. Charles Pope: The failure of the world to satisfy