After watching George Stephanopoulos do a less-than-stellar job of reining in his disdain during the recent ABC GOP debate (although at this point, I'm not exactly offended by hearing the contenders referred to as "characters") it doesn't surprise me at all to read that his Sunday morning show, This Morning, couldn't resist taking some "good-natured" potshots at their Evangelical viewers by digging on the Bronco's loss on Saturday. Writes Josh Feldman at Mediaite:
Have we not reached a place free of this yet? For some reason, George Stephanopoulos decided to talk about the notoriously Christian NFL player Tim Tebow on This Week today. He asked George Will how Tebow has become such a polarizing figure in not just sports, but somehow in politics as well. Will called Tebow "an exemplary gentleman" and said he was undeserving of the attacks against him.

Cokie Roberts jumped in, and first joked that God is probably not a big fan of the Denver Broncos, then launched into a strange story about Tebow's team.

"His team is the Saints, and the archbishop said when the Saints were named the Saints, Archbishop Hannan was asked if that was disrespectful, and he said, 'No, just remember that most saints are martyrs.'"
Uh…yeah, Cokie…you're very, very smart, right? Just a tad incoherent. It was downhill from there. You know it was bad when Mediaite judges Paul Krugman's silence on the matter to be the best move of the program. You can watch the video, there
Not being a big football fan (I do know the New York Giants won tonight…) the Tebow story was more interesting to me as a cultural moment than as a matter of sports or a religious thing. We all knew that if the Broncos continued to win, some Christians, particularly conservative Christians, would go into a really extreme place, assigning all sorts of political and divine meaning to Tebow's victories, while the otherwise-inclined — some of whom were beginning to exhibit signs of Tebow Derangement Syndrome — were just waiting for a Denver defeat, so they could sneer.
There is a subtle irony to that, of course — one I'm seeing play out in social media and which I presume to be true elsewhere, including among the pundit-class: the very people who made fun of Evangelicals for finding divine validation in Tebow's wins have no problem assigning divine disapproval to his defeat. All in "good-natured" fun that's really a most childish spite.
Tim Tebow, by the way, addressed his team's loss with candor, grace and maturity. But he's just a big dumb Christian jock, so…you know…
But honestly, the so-brights of the Sunday morning talk-shows (brilliantly dubbed "the Sabbath Gasbags" by Calvin Trillin) are held up to us as the keenest minds in op-edland, and this is all they are? A bunch of perpetual adolescents sitting around sharing their brunch-with-mimosa bon mots with us? Who needs it? When are we going to see some fresh faces and fresh voices on those shows, anyway? These folks seem insulated, isolated and far-too-comfortable pronouncing their pearls to the rest of us, don't they? I can think of any number of internet folk — columnists, bloggers, podcasters from all over the spectrum — who could manage to be livelier and more interesting than this.
What do you think?
UPDATE
Deacon Greg mentions the Focus on the Family's pitch for Jesus during the Bronco's game: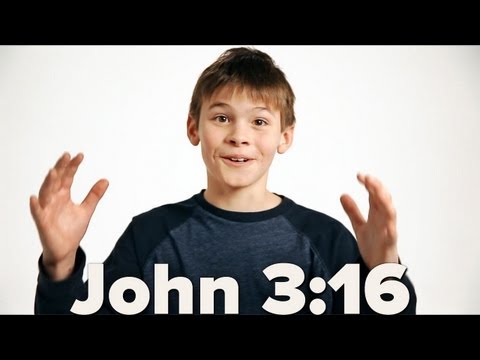 Greg quotes the WaPo's Melinda Henneberger who wrote of it in the (terribly named) "She the People" column (hello, 1972):
. . .some of my friends on social media were appalled, saying that if they wanted "that garbage" they knew where to look, thanks.

My own, initially positive, reaction was followed by queasiness of a different sort. Were we Christians really hawking Jesus alongside Cialis now? (If you have an epiphany lasting more than four hours…) Not, as anyone who's ever visited a holy site can tell you, that the commoditizing of faith is anything new. And in following Jesus's directive that we spread the Word, televised pitches are nowhere near the most extreme measures we have tried.

On Twitter, I asked whether those who were offended by the ad would have minded as much if they hadn't known that the conservative Christian group Focus on the Family had sponsored it.

"If I were Jewish, Muslim, Hindu, Buddhist, agnostic or atheist, yes,'' tweeted back my 'She the People' colleague (and Tim Tebow fan) Sandra Fish. "So I am."

Others said it wasn't the cute kiddies they minded, but the unstated, not-cute Focus on the Family opposition to gay marriage.
When the commercial aired, I looked up from my book and snarled at it, and my husband — who loves kids and saw nothing but adorable children with an upbeat, positive message — wondered what could possibly have unleashed my inner curmudgeon. "It's so cute!" he said.
But my husband knows that I am allergic to the appeals of cute children in most commercials. During one of the GOP debates (was it the Bloomberg one?) every debate break introduced another commercial of children lecturing the nation on civil rights and it annoyed me to no end. As the evening wore on I was raising my voice to the television: "go to bed!" I would sharply commend these hectoring little pills.
I don't want children selling me stuff — not iPhones, not brokerage houses, and certainly not political messages. I hated the "daisy bomb" ad; I hated the "Mithter, can I have another glath of arthenic?" commercial; I hated the "we're gonna have happiness/we're gonna have freedom/Obama's gonna do it" video, as I hate all videos and commercials wherein adults exploit children–using them as protective shields, so to speak–in order to help their in-your-face message go down easier; I don't want them wagging their little fingers at me while discussing the Bill of Rights. And while I concede that there are much worse commercials using children, I am not looking for a kid-cuteness ad campaign to promote my Lord Jesus Christ.
That's grown-up work, anyway. Jesus said "let the little children come to me," he didn't send them out into the streets preaching, which is frankly dangerous work.
Only one child was ever meant to lead us. We just finished celebrating His birth. Let the rest of them be kids and stop using them to sell me goods or ideas. I never buy it.