My husband and I had to attend a late mass today, and we managed to make it to the last available mass at parish in the next town. We haven't gone to this parish in a while, and as we drove the main thoroughfare we were shocked to see how many businesses were gone — restaurants that had been around for 20 years — closed. Small businesses my kids used to patronize — shuttered and disappeared. Even realtor offices were closed — not surprising given the market, but still.
Medical office "parks" had signs advertising available space. The gas prices were the highest we have seen in our lifetimes. My husband remarked that those businesses having managed to stay open with gas at $3.50 a gallon might yet see their doors close as already-struggling customers have to re-budget and re=-prioritize their spending, and everyone needs $4.50 a gallon gas to get to work or — as is often the case, to just go look for work.
Very depressing. And I don't think we're anywhere near out of the woods yet.
But by all means, let's keep pretending that there is a "contraception crisis" looming before us — not the actual "constitutional crisis".
Let's keep making believe that entities besides Democrats, Democrat operatives and the Mainstream Media are talking about banning contraception.
Let's keep promulgating the utter lie — and that's all it is, a big, fat lie — that some mean, out-of-touch bishops are trying to take women's birth control away from them! You know, the birth control that the CDC reports (pdf) 99% of American women call readily available and affordable.
Let's keep talking about a 30-year old student/activist (who attends one of the priciest schools in the country) whining to congress that her birth control should be free, and pretending that this is a real issue.
Let's keep pretending — along with the phonies who act out cases of the vapors when they think it's politically expedient to do so, that a radio talk show host who used vulgarisms about her is somehow more misogynistic and more vulgar than the cable-tv hosts who have called conservative women c***s, or the cable-news guys who call them "sluts" or "bags of meat with lipstick". Etc. Etc.
I mean, let me be clear — I think Limbaugh went down a foolish and unconstructive route with his vulgarisms. But excuse me if I remain unpersuaded by the hysterics and demands for "repudiations" from people who were not the tiniest bit scandalized when other women — the wrong sorts of women, not "real" women, I guess — were called names that were equally as vulgar if not more so. Spare me the theatrics, please. If Limbaugh is to be burned if effigy, let him be joined by Bill Maher, Keith Olbermann and others to be named later.
If you're not willing to do that, then shut up. Stop pretending.
You're not willing to stop? You want to keep pretending that the churches who have served the nation since its founding — who helped build the nation by providing services that the government was in no way prepared to address — are suddenly impediments to liberty, even as they fight for their constitutional rights, and in so doing, fight for ours, too.
The nation is in genuine crisis — take a look around your neighborhood; unless you're living in the Upper West Side, Georgetown, Beacon Hill or Beverly Hills, it's not looking too good, is it? And this is the crap that we are reading about and hearing about, endlessly, endlessly, because the genuine crises are not allowed to be discussed.
The pretending must continue, you see — the theatrics must go on, the misdirection must be prolonged — until all remedies are too late. And these cynical people believe you are stupid enough to be distracted long enough for that to happen.
For the love of God, prove them wrong.
Don't pretend. Don't accept their framing or the narrative that some crappy, make-believe manufactured "crisis" is what you should be thinking about. Keep your eye on what is central to the continued existence of the nation, and keep talking about it: the first amendment and the first amendment and the first amendment.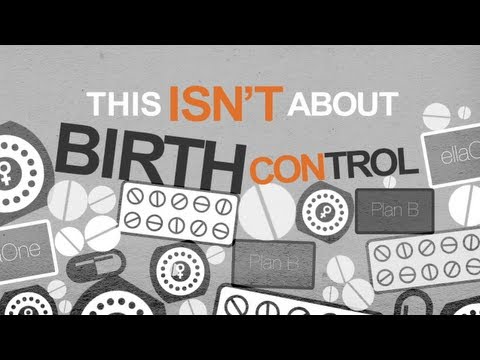 A church that doesn't provoke any crisis, a gospel that doesn't unsettle, a Word of God that doesn't get under anyone's skin, what kind of gospel is that? Preachers who avoid every thorny matter so as not to be harassed do not light up the world!
- Archbishop Oscar Romero
UPDATE I:
Quotes of the Day at Hot Air
The Naked Politics
UPDATE II: Commenter Kevin, below gets an Instalanche for his suggestion on red wine!. First time that's ever happened before! Congrats Kevin. And thanks, Glenn!
Egregious Twaddle was thinking on similar lines

UPDATE III: Total Political War: What is happening goes beyond Obama's call for people to argue with their neighbors and get in their faces. It goes far beyond Bill Clinton's politics of personal destruction directed at accusers, and beyond name-calling by right wing pundits.
This total war, in which no one is allowed to be non-political and neighbors and clients become mere pressure points, is a dangerous development.

Jen Hartline pipes in!