Okay, how many of us, by about ten in the morning, have already had to apologize to Jesus for our constant mouthiness — even if it's just interior griping, sniping and sneering at others? Show of hands? I'm raising mine high.
Well, here are two little things you can participate in while offering up an Act of Contrition, and you'll actually be helping out some folks, George and Harper, who could use a little support.
First up, here is George — a young man who is determined to drive again after having been shot: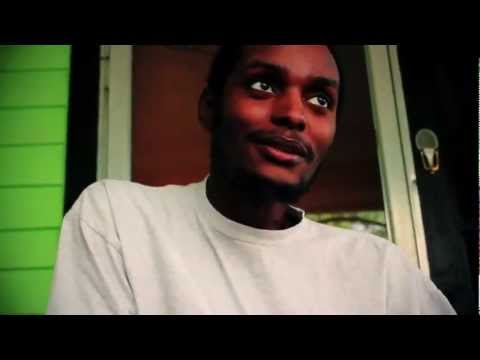 Helping George is easy as pie — here's all you need to do:
1) Click here to Vote for George. (Use the promo code "963″ to multiply your initial vote times five.)

2) Share this. Email it. Tweet it. Post it to Facebook. Holler at everyone in your office and ask them to help.

3) Vote Early, Vote Often. They're getting a late start, but you can vote once every 24 hours until May 13th.
You may have seen Harper's story elsewhere on the web — lots of blogs are picking up on it — The Ironic Catholic has launched a giveaway to raise $15,000 in order to assist in the adoption of this cute and medically-challenged little girl:

Vera and her husband Joey were trying to adopt another little boy, same age…but towards the end of their paper trail, found out the child was suddenly not be available for international adoption after all. After a few months of trying to find clarity on what was a complicated family court situation in his country, they were advised to give up hope on adopting this particular child they had loved and prayed for. Not knowing what else to do, they grieved, and just tread water for a few weeks.

But that desire to adopt, that sense someone was out there and meant to be in their family, caused them to look again. And they saw 4 ½ yr old pig-tailed Harper (not her real name)…and knew. She's the one. They made quick inquiries—truly? She's available when she's 5? Actually, they were told, she's available NOW. Because she has HIV and HepC, two diagnoses that are manageable on their own, but together, require very savvy medical care to keep in check. Because of the co-infection, they've been told Harper is a sick little girl and needs better medical care asap. Vera and family are almost entirely ready to go paper-wise–the dossier is being sent this week–and they have paid thousands out of pocket for nearly all costs to this point. But they had expected to have a few months to fundraise and gather resources for travel and facilitation fees. To get Harper the medical care she needs as quickly as possible, they need to raise about $15,500 in two months.
Yes, I voted, yes I gave. My miserable mouth had a need for reparation, so I look at these stories as an opportunity to do something right in a day where I do too many things wrong! If I have a little mercy on others, maybe God will have mercy on me!