My Patheos colleague Tim Dalrymple has a story and video that really should make everyone stop in their tracks and think about what we all mean when we say (or sneer) at each other: "success", "capitalism", "share", "evil corporations", "collectivism" and "church."
We get caught up in words like those — particularly in an election year where, suddenly, words like "hard work", "build", "success", "welfare", "human dignity", "profit", "business", "hand-outs", "hand-ups" and "community" are being stood on their heads; particularly in a world where words no longer seem to mean anything unless they can be first hewn into a weapon and used to bludgeon someone else.
When the president said, recently, "you didn't build that" he was ostensibly talking about community, and about the fact that yeah, everyone succeeds (and, sometimes, fails) because of the people around them — people who helped to make them, or to break them. Because he is a "community activist" at heart, he foolishly wrapped that talk around resentment, infrastructure and taxes, and with a sneering sort of "feel guilty for using the roads and bridges (that your taxes and your employees taxes paid for) in order to build your success." And because he chose to frame his point so poorly, he met understandable resistance from people who said, "don't guilt me for working hard; the same taxes that built the infrastructure are also paying for social programs people need; should they feel guilty because my success comes to their aid?"
And so, yeah, his words have been badly received. The president could have made his point in a better, more enlightening and inspiring way, if he'd taken the time to expand on what "giving back" really means. Hint: it doesn't mean "guilt" or "class warfare."
Here are a couple of great words that help define "giving back": "Avalon Consulting"; "committed Catholics"; "The Working Boys Center"; "Family"; "Help-up"; "Dreams"; "Community"; "Now we are all learning to read and write"; "Loyalty"; "Personal Formation"; "Religion"; "Education"; "Economy"; "Work"; "Recreation"; "Health"; "Housing".
You can see those words lived out (in such clarity!) in this remarkable, inspiring video that had me nearly leaping up in applause: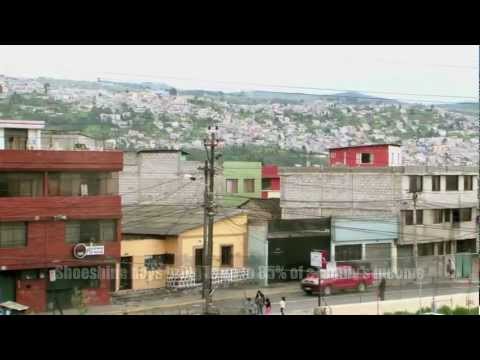 What I especially love here is the way in which Avalon as a company has gotten involved. Avalon has won national recognition and earned good money building enterprise-scale websites, and they steer some of their revenue and a lot of their expertise pro bono toward world-changing projects like the Working Boys Center.
I like the clearly visible love, loyalty and respect that all of these folks in the video have for each other; I like that mass is offered daily "for those who want to come" — there is nothing compelled; I like that the people helped by this program do not simply find their success and forget about who helped them, but come back and help others.
This is a beautiful program. And it's a beautiful thing when a successful business entity says, "let us help", and then does.
Made my day, this video did. It makes me want to reach out and get involved.
I have to think that all the words in this video were what President Obama actually meant to say.