Team Rubicon will win — they're determined veterans, doctors and nurses and first responders and they still have that can-do American spirit. They're doing good for a lot of different people — in a lot of different ways — as this Vet explains in this moving video.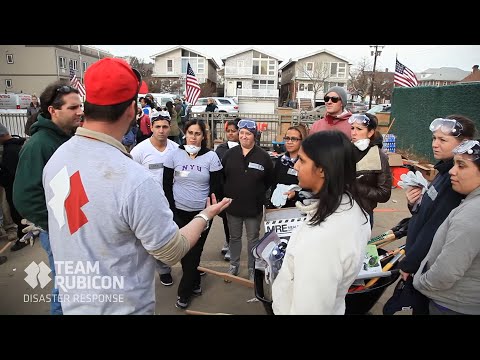 Happy Veteran's Day, and thank you, all mil personnel, all vets, for your service.

Meanwhile, the victims of Sandy are feeling utterly abandoned by government agencies unequal to the task of helping them and by utilities so corrupted and crony-ized that no one in charge seems to know what to do. Welcome to the new normal, America, 2012. As this writer vents:
The only organizations in this whole farce that showed up like they meant it have been churches. Not seeing much of that covered in the MSM are we?

We'll see how long that is allowed to continue.
On Staten Island FEMA has managed to place a whopping two dozen people into housing. Let's say it together: "Heckuva job…" Once upon a time, the press would be screaming about this. The Jersey Shore has rightly gotten a lot of attention but tens of thousands are suffering in Brooklyn, Queens, Long Island and some of them are pretty scared, too.
I know money is tight all over, but on this Veteran's Day, if you can spare even $5 you can you can help Team Rubicon (or these Vet-connected operations) do what they do best. Maybe make a donation in honor of a vet you know!
Related:
Sandy Relief Campaigns