… yesterday evening I went by the faith formation school of my church to pick up The Boy's material and books (paid for by your donations, by the way) so I can teach him at home in preparation for his First Holy Communion.
Don't know if you remember but I went back and forth on this for some time; blogged about it here. The compromise became home schooling.
So there I was walking through the building making my way past the class rooms to the office. I decided to take a peek and see what my son was "missing"; my parents still swear he is missing out on integral social events of his formation.
No matter how hard I try to convince them otherwise, what they remember …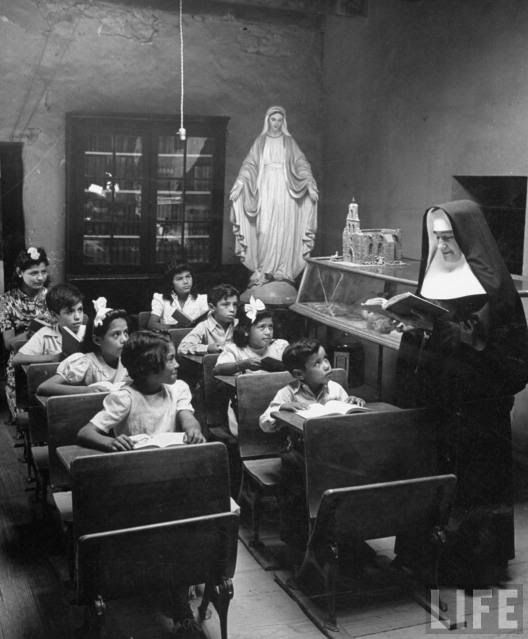 is not a reality any more…