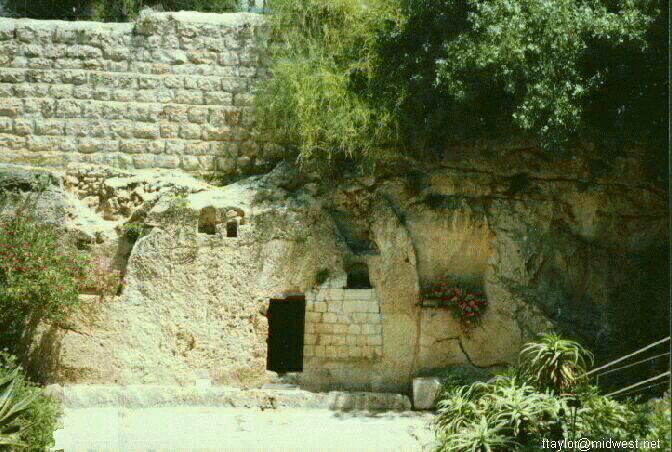 Sometimes we get so caught up in our doctrine of the cross that we forget the ULTIMATE PURPOSE FOR WHICH CHRIST DIED AND WAS RISEN. It was, in fact, not first and foremost for us, rather it was for Him. It was—like everything God does—for the sake of His own name and His own glory. He died and rose again so that one day everyone would acknowledge His supremacy and His right to rule over the entire universe. The following Scriptures will help us to lift our gaze from the mundane and be filled with the vision of this glorious victorious resurrected Jesus.
" . . . he humbled himself by becoming obedient to the point of death, even death on a cross. Therefore God has highly exalted him and bestowed on him the name that is above every name, so that at the name of Jesus every knee should bow, in heaven and on earth and under the earth, and every tongue confess that Jesus Christ is Lord, to the glory of God the Father." (Philippians 2:8-11)
" . . . according to his purpose, which he set forth in Christ as a plan for the fullness of time, to unite all things in him, things in heaven and things on earth." (Ephesians 1:9-10)
"God has put all things in subjection under his feet." But when it says, "all things are put in subjection," it is plain that he is excepted who put all things in subjection under him. When all things are subjected to him, then the Son himself will also be subjected to him who put all things in subjection under him, that God may be all in all." (1 Corinthians 15:27-28)
The GOAL OF THE CROSS AND THE RESURRECTION FOR US was that we would be changed, and that we would come to know Him—a knowledge we will know fully on that day, but which is given to us in part now through the Holy Spirit.
"He himself bore our sins in his body on the tree, that we might die to sin and live to righteousness." (1 Peter 2:24).
"Christ redeemed us from the curse of the law by becoming a curse for us—for it is written, "Cursed is everyone who is hanged on a tree"—so that in Christ Jesus the blessing of Abraham might come to the Gentiles, so that we might receive the promised Spirit through faith." (Galatians 3:13-14)
" . . . that I may know him" (Philippians 3:10)