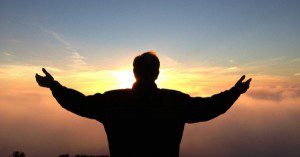 I hope you realise that you have never met a perfect Christian. I know that it is all too easy to look at some brothers and sisters that we see only on Sundays and assume they have everything together. Guess what, struggling Christian, perhaps some of those you envy are looking right back at you and assuming that you are 'more mature' than them too. The Christian smile is plastered on many faces, and when asked how things are going 'I'm praising the LORD!' might be the automatic reply no matter what is really happening. Its not that we are all trying to lie to each other, its that quite rightly, nobody wants to share their troubles with everyone they meet. But if the side effect is that some Christians feel paralysed, not good enough, and unable to express their true emotions to anyone, not even God, that is a real problem.
The truth is that there is a world of pain experienced by every Christian at some point in their lives. Whether it be sickness, the guilt of sin that has not been repented of, the pain of rejection, or bereavement (see Christians do grieve just in a different way to everybody else), or mental illness, we live in a broken world. In fact, if you have never truly experienced pain and suffering, beware, because Jesus has promised us that in this World we will have troubles.
Of course it is right that Church is a largely positive place. We don't want to gather on Sundays as some kind of pity party. But talking to our Christian friends individually and perhaps in small groups, it is vital that we learn to let our guard down a bit. More important yet is that we learn how to bear our souls when we are alone with God. He wants us to be totally open and hoest with him and has no place for us being fake before him. There is no better way to learn how to be real with God than to read the Psalms. Literally every possible emotion is expressed. There is no 'stiff upper lip' in sight. It is sad that for many of us today we would think we could never say things like this to God:
"Answer me when I call to you….give me relief from my distress" (Psalm 4:1)
"Why do you hide yourself in times of trouble?" (Psalm 10:1)
"Be merciful to me for I am faint…my soul is in anguish. How long, O LORD, how long?" (Psalm 6:2-3)
"Will you forget me for ever?" (Psalm 13:1)
"How long will my enemy triumph over me?" (Psalm 13:2)
"The cords of death entangled me….in my distress I cried to my God for help." (Psalm 18:4-6)
My God, my God, why have you forsaken me? Why are you so far from saving me, so far from the words of my groaning?" (Psalm 22:1)
"I am a worm and not a man, scorned by men and despised by the people." (Psalm 22:6)
"My life is consumed by anguish, and my years by groaning" (Psalm 31:10)
"My guilt has overwhelmed me like a burden too heavy to bear" (Psalm 38:4)
And we could go on, and on.
Yet in the psalms we don't see David and the other authors simply wallowing in their distress, and we don't see them giving in to self-pity. There is a reason why all those verses I quoted come near the beginning of the Psalm from which they are from. The Psalms tell a journey of how the writer gets from how he feels to somehow still trusting in God, even when he has yet to answer prayer. For it is easy to think you are a worshipper of God when everything is going well for you. Raising your hands in the great congregation on a Sunday is not so hard. But getting from the point of pain to the point of praise in the private place is much harder. Thank God for the Psalms which help us so much. When you don't know how to pray, reach for a Psalm.
Earlier this year I was hospitalised with pneumonia and most of the time I felt too unwell to pray except those 'help me!' prayers. But as I began to improve there were a couple of psalms that helped me find the words to pray. Perhaps you have felt the same at times. What psalms have helped you at the toughest points of your life? And, as we begin to improve as I have done over the last months (I am told it can take up to a year to feel completely normal after pneumonia), it is so easy to lose sight of the struggle you felt at that time, and the help that you received. Reading Psalms like these when things area going well will take remind you of those emotions, and help you to reach out to God with authenticity. The Psalms are the antidote for 'Perfect' Christianity
Read more from Adrian on this subject