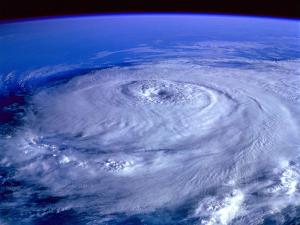 As a Brit it is hard to understand what it is like to live in a region of the world where Nature is conspiring to kill you. This devastating series of hurricanes are impossible for us to imagine. As we speak the UK is preparing to endure a storm which will have winds of around 70mph, which seems piddly in comparison.
The ferocious hurricanes remind us that each of us is more vulnerable than we like to think. Storms of life come and buffet us all. Whether it is the pain of sudden bereavement, sickness, or a loss of a job, Jesus has clearly promised us that we WILL experience troubles in this world. But he also told us to take heart for he has overcome the World. (John 16:33)
In the midst of suffering, it is of great comfort to know that HE will never leave us, never forsake us, never let us down. We are not immune from difficulties. Prayer does not act as a panacea to prevent bad things happening to us. He just promises to be with us in the storm, and that makes all the difference.
There are sometimes also storms which are manmade. And of course I write this on the 11th of September, a day that will be forever seared in our memories. A storm was unleashed that day that rocked the whole World. But God was still there. He never went away. And his desire remained to comfort all who mourn, and to provide a shelter of refuge for the suffering.
Be merciful to me, O God, be merciful to me,
for in you my soul takes refuge;
in the shadow of your wings I will take refuge,
till the storms of destruction pass by.
I cry out to God Most High,
to God who fulfills his purpose for me.
He will send from heaven and save me;
he will put to shame rhim who tramples on me. Selah
God will send out this steadfast love and his faithfulness! (Psalm 57:1-3)
More Posts from Adrian on how to suffer as a Christian