I have had a tendency to get overly committed to work. I know I'm not alone. Occasional overtime becomes the new regular hours. Commitment and passion becomes obsession and fervor. Being responsible becomes feeling like you are indispensable.
I have news for us all today: we are replaceable. It stuck me as I start my new job that someone already sits in my seat at the old one. And someone else before me sat in the chair I now do. One day I will leave this role even if it is to retire or if I die in service. And then someone else will take my place.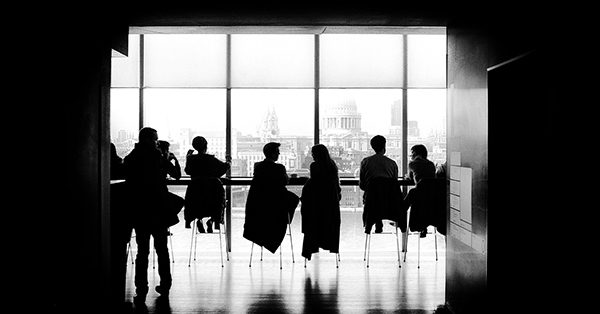 Who are you working to please? My colleagues and bosses that I have left behind no longer care so much about what I do. One day my new colleagues will also care less. But there is an audience of One who is always watching.
I'm not advocating laziness at work. Just determined to keep my new role in perspective. And perhaps the most crucial aspect of that is to remember I am working for a superior Master who is better than the best human boss.
Whatever you do, work heartily, as for the Lord and not for men, knowing that from the Lord you will receive the inheritance as your reward. You are serving the Lord Christ.
Colossians 3:23-24
That passage speaks of the fact that there is a final performance appraisal coming. But we are also told the result ahead of time. Our Lord has gone before us and prepared for everyone who follows him a seat that will forever be ours, and that we will never have to give to another.
Far from being a harsh, fault finding boss, He has ensured our success and covered our failures and sins! Why do I so often act as if I have forgotten this and become complacent about it?
But God, being rich in mercy, because of the great love with which he loved us, even when we were dead in our trespasses, made us alive together with Christ-by grace you have been saved- and raised us up with him and seated us with him in the heavenly places in Christ Jesus, so that in the coming ages he might show the immeasurable riches of his grace in kindness toward us in Christ Jesus.

Ephesians 2:4-7