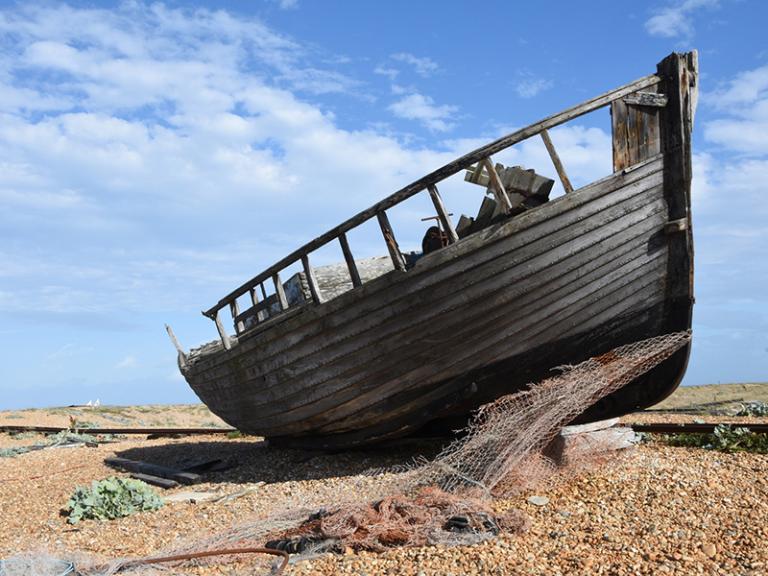 Has a recent season of suffering, or indeed your whole life to date left you feeling damaged? Do you feel broken, inadequate, 'washed up' and somehow past your sell by date? Welcome to the club. It's certainly how I have sometimes felt since I was struck down by pneumonia.
God delights in taking people like you and I and 'restoring' us, or in other words, preparing, mending, making adequate to the task, and equipping us for what he has in mind.
In my last post I began examining the following verse, and today we will focus on just one word.
After you have suffered a little while, the God of all grace, who has called you to his eternal glory in Christ, will himself restore, confirm, strengthen, and establish you (1 Peter 5:9-10)
The same Greek word is used in Matthew 4:21 of fishermen mending their nets. You can imagine the care and attention to detail the fishermen must use as they examine large areas of nets for holes that have been torn by the demands of their regular use. Even one hole could allow a fish to escape, and so a net is not 'mended' until all the damage is fixed.
Today there are still some enthusiasts who will buy a broken, rusty old car and lovingly restore it to its former glory. God is one such enthusiast. But he loves to restore broken people like you and I. He meticulously reverses the damage caused by a world of pain and sin (some of which is admittedly self-inflicted).
So Christian, cling on to the promise that if you are feeling broken, after a little while of suffering, God will mend you.  He will turn your mourning into dancing. He will comfort your heart, restore your mind, and help you to feel confident again, so that you can face life.
The truth is, even the most self-confident and arrogant person is actually broken. They just don't know it yet. Perhaps your recent suffering has just revealed your frailty and vulnerability for what it always was. We are truly like grass: here today and gone tomorrow.  When we really feel that vulnerability we are sensitive to the pain of others, and we also are humble enough to allow God and others to minister to us.
Rick Warren refuses to hire people to work in his church unless they have been through significant challenges in their lives:
"I only hire staff who've been hurt deeply. People who've never suffered tend to be shallow and smug about other's pain." Rick Warren on Facebook.
When God restores a broken person, they are still marked in some way by that suffering. Those who have truly wrestled with God through pain, walk like Jacob with a limp. He comforts us so we can comfort others.  Don't be afraid to let those you are trying to help see a glimpse of the pain that you have been through.
J.R. Briggs says, "The entrance exam to the Christian life is admitting we are failures…yet so many pastors are scaraed to death to talk about their failures"
In a funny way, we should be glad that we are not the 'perfect' people some people imagine themselves to be.  Paul makes clear that such so-called perfect people are actually not welcome in the Kingdom of God, which is instead looking for those who know they need God:
For consider your calling, brothers: not many of you were wise according to worldly standards,not many were powerful, not many were of noble birth. 27 But God chose what is foolish in the world to shame the wise; God chose what is weak in the world to shame the strong; 28 God chose what is low and despised in the world, even things that are not, to bring to nothing things that are, 29 so that no human being might boast in the presence of God. (1 Cor 1:26-29)
More Posts from Adrian on how to suffer as a Christian