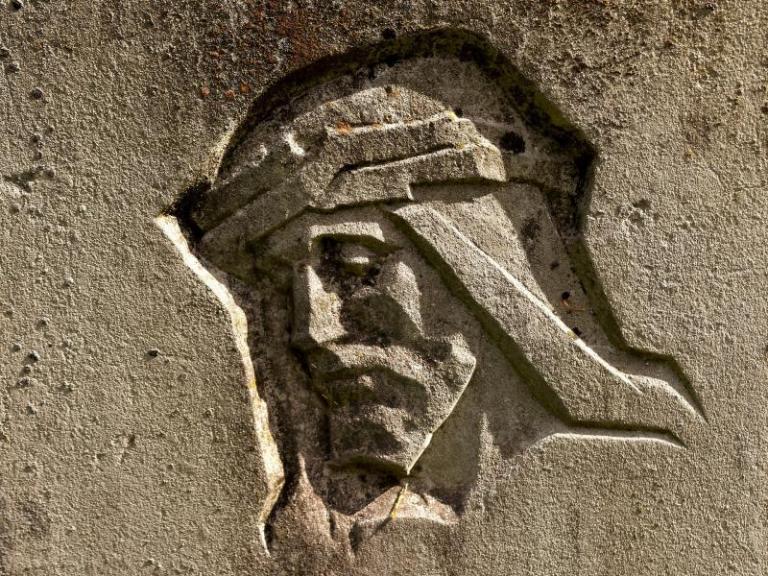 Life is a marathon not a sprint. In fact we should probably characterise it as walking rather than running. Many people start of following Jesus in a hurry. Everything seems to change over night. There is great enthusiasm. But perhaps the roots have not gone deep enough.  What Jesus is really looking for is a slow continuous walk with him.  Step by step. Day by day. Decision by decision. Time of prayer followed by time of prayer.
What is better? Spending 45 minutes in a glorious prayer and bible reading session one day, then not doing either for a month, or spending 1 minute praying every day and then growing that period of time? It would seem the latter, though we can probably manage a bit more than a minute a day with the Saviour of our souls.
In this instant world we want instant results.  I tell my kids about the days of catalogues that you would order something from and wait 21 days for delivery.  They get disappointed when an online store doesn't offer next-day delivery and wish we lived in an area where same-day delivery was an option.
There are many Bible verses that we read all wrong because we tend to think they point back to a one off moment of crisis conversion, rather than an ongoing present continuous.  It turns out if you look at the Greek of many of our popular verses Jesus is actually calling for a continue walk with him rather than a simple decision one day.  Feel the impact of this verse which has had the tenses corrected and slightly paraphrased:
"My sheep are listening to my voice, and I am getting to know them, and they are following me and walking with me. I am giving them eternal life, and they will never perish and no one will snatch them out of my hand."

(John 10:27-28 adapted from The American Bible – The books of the Bible in Modern English  )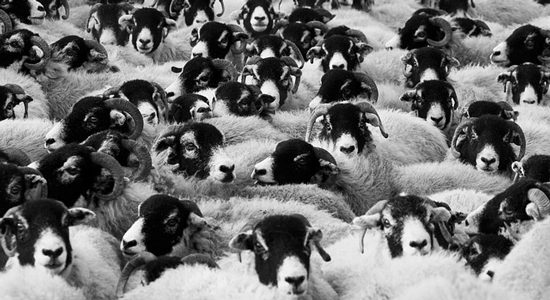 The verbs are all *continuous* which makes this well known verse much more challenging but also glorious. Jesus is offering us a journey of following him, or to put it another way walking with him. He is promising that he will speak if we will only daily listen, that he will spend time getting to know us and us him.  And he is continually giving us eternal life which not only goes on forever but has a better richer quality.  So if we feel that our life is lacking a little at the moment, we can seek him for more of the eternal life today. Surely this journey Jesus is speaking of is the journey of prayer.
If prayer is a journey it involves some steps we have already been talking about in this series of Jesus' commands.  We must listen to Jesus voice, we must also be getting to know him, which should lead to us following him. These are all experiential words but Jesus underlines this by explaining that he is at the same time giving us eternal life this is a life that is both a deep and vibrant real life, and one that lasts for ever. It is a life that comes to us by means of us receiving the Holy Spirit whom Jesus gives to us, precisely in order that we might have life to the full (John 10:10).
These active verbs make it plain that we are not simply pointing back to one moment of glorious decision and rebirth when we listened to Jesus and became a Christian. No, this is a lifestyle of prayer, and a journey of faith. As we walk on this journey we will struggle at times, and we will face suffering along the way. But Jesus is walking alongside us getting to know us too.  What a beautiful thing this is.  We can walk with him and talk with him as we journey along what can sometimes be a weary road.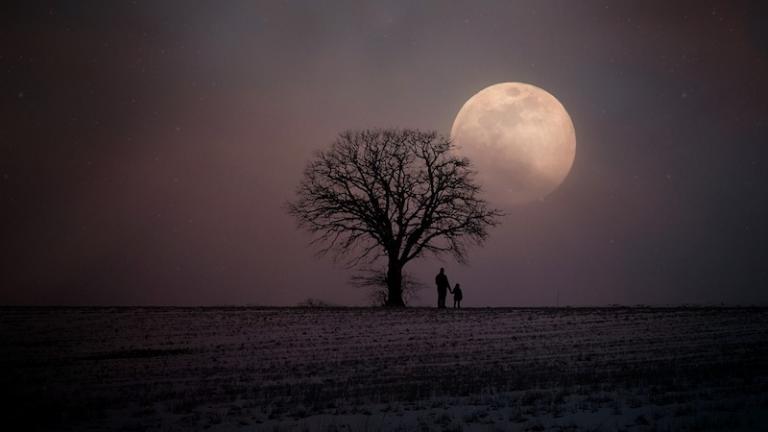 How do we do this?  One way is surely to slow down in order to meet Jesus. And we must have times when we learn to be still and know that he is God. But the intimacy being spoken about in this passage is the intimacy of knowing Jesus is always with us and so we pray always.  In a sense we never stop praying.  Every moment we declare again our dependency on him. We tell him again and again we need him.  That we are not the strong capable people some others might think we are.  No we are needy. We long for him.  We want to know him. We desire his power. We long for his presence.  We want to know what he wants us to do, and we want him to empower us and enable us to do what it is he wants us to do!
Keller talks about simply walking as being a crucial tool to deal with suffering, and it is the chapter that begins his list of practical ways to cope with suffering we have been speaking about in recent posts
The path of the righteous is like the [earliest] morning sun, shining ever brighter till the full light of day" (Prov 4:18)
Keller explains what he means by walking with Jesus:
Source: Frank Licorice – https://www.flickr.com/photos/118175464@N04/13893171622/

"Walking is something nondramatic, rhythmic—it consists of steady, repeated actions you can keep up in a sustained way for a long time. God did not tell Abraham in Genesis 17:1 to "somersault before me" or even "run before me" because no one can keep such behavior up day in and day out . . . A walk is day in and day out praying; day in and day out Bible and Psalms reading; day in and day out obeying, talking to Christian friends, and going to corporate worship, committing yourself to and fully participating in the life of a church. It is rhythmic, on and on and on. To walk with God is a metaphor that symbolizes slow and steady progress . . . in general, you will not experience some kind of instant deliverance from your questions, your sorrow, your fears . . . it will be slow and steady progress that comes only if you stick to the regular, daily activities of the walking itself."  Tim Keller – Walking with God through Pain and Suffering 
Jesus will sometimes walk with us in a dramatic way and deliver us. Whether he does that or whether he walks with in the middle of our fire, we must learn to walk with him and trust him.
Keller cites the story of Shadrach, Meshach, and Abednego who were very bold before the King saying that they firmly believed that God would rescue them out of his hand. And yet they stated  even if God didn't save them they still would not worship the King. Keller elaborates:
"If they are confident in God, why would they even admit the possibility of not being delivered? The answer is that their confidence was actually in God, not in their limited understanding of what they thought he would do. They had inner assurance that God would rescue them. However, they were not so arrogant as to be sure they were "reading God right." They knew that God was under no obligation to operate according to their limited wisdom. In other words, their confidence was in God himself, not in some agenda that they wanted God to promote. They trusted in God, and that included trust that he knew better than they what should happen . . .  So they were not nervous at all. They were already spiritually fireproofed. They were ready for deliverance or death—either way, they knew God would be glorified and they would be with him. They knew God would deliver them from death or through death. Their greatest joy was to honor God, not to use God to get what they wanted in life. And as a result, they were fearless. Nothing could overthrow them." Tim Keller – Walking with God through Pain and Suffering 
These men of God experienced Jesus himself literally walking in the fire with them, and literally resucing them.  We can be confident that Jesus is also with us in our fire.
"When you walk through the fire, you will not be burned; the flames shall not set you ablaze. … Do not be afraid for I will be with you." (Isaiah 43:3, 5)
And this just prefigured what Jesus would do for you and me to save us:
Do you see the infinite lengths to which he went to be with us? When we remember that Jesus had been living in unimaginable glory and bliss for all eternity, we realize that his entire life was, for him, like walking in a furnace. At the birth of Jesus Christ, he came to be with us in our finite, weak humanity. All of his life he was under stress, often attacked by people seeking to kill him (Luke 4:29), constantly misunderstood, rejected. But it was supremely at the end of his life, on the cross, when he truly entered our furnace . . . When the fire of God's wrath burned him to the core and blazed unchecked over him, he was entirely alone." Tim Keller – Walking with God through Pain and Suffering 
If Jesus was willing to go through such agony FOR us, then why should we doubt that he is walking with us even if we can't see him or feel him? With that knowledge we can endure affliction, whilst at the same time seeking him, and longing for some sense of his presence and love with us. And when he does graciously give us those gentle touches of his presence they are just foretastes of the glory of being with him forever that is to come.
Most books and resources for sufferers today no longer talk about enduring affliction but instead use a vocabulary drawn from business and psychology to enable people to manage, reduce, and cope with stress, strain, or trauma. Sufferers are counseled to avoid negative thoughts; to buffer themselves with time off, exercise, and supportive relationships; to problem solve; and to "learn to accept things we can't change." But all the focus is on controlling your immediate emotional responses and environment. For centuries, however, Christianity has gone both higher and deeper in order to furnish believers with the resources to face tribulation. . . . We are to meet and move through suffering without shock and surprise, without denial of our sorrow and weakness, without resentment or paralyzing fear, yet also without acquiescence or capitulation, without surrender or despair . . . Like fire working on gold, suffering can destroy some things within us and can purify and strengthen other things. Or not. It depends on our response . . . the fiery furnace does not automatically make us better. We must recognize, depend on, speak with, and believe in God while in the fire. God himself says in Isaiah 43 that he will be with us, walking beside us in the fire. Knowing him personally while in our affliction is the key to becoming stronger rather than weaker in it. Tim Keller – Walking with God through Pain and Suffering 
Will you walk with Christ through your pain and suffering? Will you walk with him in the every day? Will you seek HIM for his own worth or only for what you can get from him? Will you step by step journey closer to him, and by small choices each day co-operate with his work in saving and transforming you from one degree of glory to another?
And we all, with unveiled face, beholding the glory of the Lord,

 

are being transformed into the same image from one degree of glory to another.

 

For this comes from the Lord who is the Spirit. (

2 Corinthians 3:18,

ESV)
And if yesterday we messed up (who has never done that?) then this walking metaphor gives us a lot of hope. A walker who stumbles and trips, simply gets up, and starts walking again. You can be walking away from God or walking towards him.  Suffering often brings that decision into sharp focus. But it is a daily decision we make whether we are suffering or not.
Tomorrow morning, perhaps we could wake up with the following prayer:
"God  I ask that you help me today so that I may be one degree closer to the glorious person you want me to be than I was yesterday. May I better reflect you in every little thing I do today."
https://www.patheos.com/blogs/adrianwarnock/2020/03/five-truths-about-suffering/ https://www.patheos.com/blogs/adrianwarnock/2020/03/our-culture-cant-cope-with-suffering/
---
Listen to Adrian's Podcast
Interviews, personal reflections, meditation, debates, sermons, training
---
---
Coming soon (God willing) : the rest of the series "Jesus Commands"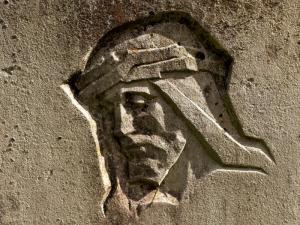 Jesus said that if you obey him your life will be established on a firm foundation when the storms come.

Follow the link to read all the articles, or subscribe to our newsletter to be notified as they are published.

Complete the form in the top of the right hand column, or below if you are visiting on a mobile device.