Weeping is actually a command of Jesus, at least in some situations.
Not only does Jesus allow us to weep, he encourages us to do so. He actually ordered one group to weep:
And there followed him a great multitude of the people and of women who were mourning and lamenting for him. But turning to them Jesus said, "Daughters of Jerusalem, do not weep for me, but weep for yourselves and for your children. For behold, the days are coming when they will say, 'Blessed are the barren and the wombs that never bore and the breasts that never nursed!' (Luke 23:27-28)
In addition, Jesus was not immune to sorrow himself.  I am convinced that as Jesus stood in Bethany near to the tomb of Lazarus he somehow looked down through history and was moved for your pain and mine along with billions of others:
Jesus wept (John 11:35)
HE wept for you.
We all have good days and bad days. He understands. He cares. He suffered so that all our sorrow might be wiped away!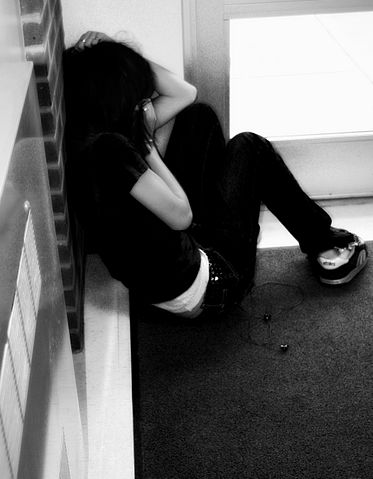 Last week I was feeling good, happy that I was able to sustain a pace of writing and podcasting that I have not been able to do for years. But this week, not so much.
On Monday I pushed myself physically to do too much. As a result yesterday and today I did not feel so good. Yesterday I needed loads of sleep. And this morning in particular was not my finest hour.
I don't mind admitting that earlier today I shed quite a few tears. And I even penned a sad piece in my journal which I wont publish here about how much my health problems have stollen from me. I was properly mourning.
I know some of you might possibly have been under the illusion from one or two of my previous posts that I have it all together, and know how to handle this suffering lark.
Well I haven't.
And most people who walk this road of chronic illness or pain don't either. The best we can hope for at times like this, is that we will have good days and that on the bad days we go through them with Jesus.
Jesus has been very gracious to me, however, as I was wallowing in my sadness.
Firstly, my Bible App is set up to alert me and show me a verse of the day at about 10am. This is set up this way just in case I have forgotten to read any Bible by that time. I will at least be served up a healthy snack to meditate on.
Since I was feeling particularly weak, the verse which is highlighted below appearing at just the right moment was especially encouraging and uplifting and led me to read the whole chapter:
"Why do you say, O Jacob, and speak, O Israel, "My way is hidden from the Lord, and my right is disregarded by my God"? Have you not known? Have you not heard? The Lord is the everlasting God, the Creator of the ends of the earth. He does not faint or grow weary; his understanding is unsearchable. He gives power to the faint, and to him who has no might he increases strength. Even youths shall faint and be weary, and young men shall fall exhausted; but they who wait for the Lord shall renew their strength; they shall mount up with wings like eagles; they shall run and not be weary; they shall walk and not faint." (Isaiah‬ ‭40:27-31‬)
Secondly, I received a notification that someone had commented publicly in Facebook on the post I had written recently, Trust Him and Pray
I read every word of this. This is probably the most lifesaving advice someone can give to someone who is suffering — especially physically suffering . . .  NO ONE ELSE has been able or willing to help me with this struggle in trusting God as I suffer and live in terror each day. No one. I'm really glad you posted this, and I am going to share, because I know so many who are suffering and this may be lifesaving to them.
Right at the moment I was feeling useless, God showed me that I had acted like a postman and delivered to someone else the same encouragement that Tim Keller's book gave me. Knowing just how hard this struggle can get, I was thrilled to learn the post had at least helped one other person!  Finally, as if all that was not enough, a dear friend called and asked if we could meet up later on today!
So God really is kind to us, even though of course his remedy for bad days don't always come as speedily as mine seems to have today.
As Jesus himself put it, sometimes suffering make it seem so bad that we feel it would have been better if we had not been born. At moments like that, or indeed of lesser suffering,  by his command and by his example we are to WEEP.
We are to weep in prayer.
When we read that Jesus wept, he immediately prayed and a miracle happened.  When we pray we can pray confident that even if we have to wait till we too die and rise again, he WILL answer our prayers and our miracle will come.
In the garden of Gethseme it doesn't tell us Jesus actually wept, but he was clearly in severe emotional turmoil:
And being in agony he prayed more earnestly; and his sweat became like great drops of blood falling down to the ground. (Luke 22:44)
There was no immediate miracle for Jesus on that occasion. What did he do? He prayed for strength to help him go through the worst suffering any human would ever endure.  Remember that game some of us play, who has had the worst suffering? Well Jesus trumps us all, with not only the physical agony of the crucifixion but the emotional agony of the eternal weight of every single sin, rejection, sickness and suffering.  He carried my pain and yours in his body that day.
So what do we do while we wait for our miracle?
We pray and we weep.
Remember at the moment I am working backwards through the last few chapters of Tim Keller's book, though I will also be blogging about how Jesus commands us to pray. Again todays post is an intersection of these two series, as the previous chapter in Keller's book is simply titled "Weeping"
Keller makes the point that dealing with suffering is a journey.  There is no instant push button solution for pain and sorrow. Yes, for the Christian we do want to learn to find the route to rejoicing even in the midst of suffering (more on that in other posts…) but for many we simply will not be able to find that place at first. Keller explains:
Source: Frank Licorice – https://www.flickr.com/photos/118175464@N04/13893171622/

"It is not right, therefore, for us to simply say to a person in grief and sorrow that they need to pull themselves together. We should be more gentle and patient with them. And that means we should also be gentle and patient with ourselves. We should not assume that if we are trusting in God we won't weep, or feel anger, or feel hopeless . . . Jesus Christ the servant is attracted to hopeless cases. He cares for the fragile. He loves people who are beaten and battered and bruised. They may not show it on the outside, but inside they are dying. Jesus sees all the way into the heart and he knows what to do. The Lord binds up the brokenhearted and heals our wounds (Ps 147:3; Isa 61:1) . . . Suffering people need to be able to weep and pour out their hearts, and not to immediately be shut down by being told what to do. Nor should we do that to ourselves, if we are grieving." Tim Keller – Walking with God through Pain and Suffering
Keller notes that whilst so many psalms start in a bleak place and end up with a note of hope and joy, that is not true of all of them. He cites Psalms 39 and 88 as examples that simply remain bleak all the way through. Although the writers of those psalms did not sense God at the time, he was with them nonetheless and their prayers were retained for all to read and benefit from.
As I say, I will probably write more at another time about the notion of how we can be sorrowful yet always rejoicing but Keller touches on it too:
"Peter does not say, "You used to rejoice in Christ, but now you are in a time of pain and suffering. But don't worry, you will rejoice again." Nor does he say, "It's good to see that during these trials and tribulations, you are not sad or filled with grief, but you are rejoicing in Jesus." Peter does not pit these things against each other. He does not say that we can either rejoice in Christ or wail and cry out in pain, but that we can't do both. No, not only can we do both, we must do both if we are to grow through our suffering rather than be wrecked by it . . .he joy of the Lord happens inside the sorrow. It doesn't come after the sorrow. It doesn't come after the uncontrollable weeping. The weeping drives you into the joy, it enhances the joy, and then the joy enables you to actually feel your grief without its sinking you. In other words, you are finally emotionally healthy."  Tim Keller – Walking with God through Pain and Suffering
So we don't simply wallow in our sorrow, but we must allow ourselves to be sorrowful, even though we will use the tool of gratitude to fan at least a spark of joy into flame.  Keller cites some crucial words form Lloyd-Jones which I will close with:
What we are really saying … is that the Christian is not one who has become immune to what is happening around him. We need to emphasize this truth because there are certain people whose whole notion and conception of the Christian life makes the Christian quite unnatural. Grief and sorrow are something to which the Christian is subject . . and the absence of a feeling of grief . . . is unnatural, goes beyond the New Testament, it savors more of the stoic or psychological states produced by a cult than of Christianity . . . [The Christian] has something that enables him to rise above these things, but the glory of the Christian life is that you rise above them though you feel them. It is not an absence of feeling. This is an important dividing line."  Spiritual Depression, pp. 220–21.
https://www.patheos.com/blogs/adrianwarnock/2020/03/five-truths-about-suffering/ https://www.patheos.com/blogs/adrianwarnock/2020/03/our-culture-cant-cope-with-suffering/
Find out More
John MacArthur and John Piper on their very different experiences of depression
We grieve, but not in the same way as those who have no hope
---
Listen to Adrian's Podcast
Interviews, personal reflections, meditation, debates, sermons, training
---
---
Coming soon (God willing) : the rest of the series "Jesus Commands"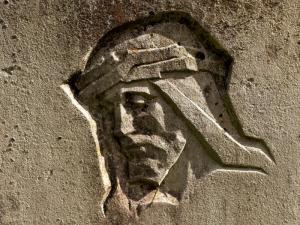 Jesus said that if you obey him your life will be established on a firm foundation when the storms come.

Follow the link to read all the articles, or subscribe to our newsletter to be notified as they are published.

Complete the form in the top of the right hand column, or below if you are visiting on a mobile device.