Jesus didn't say "just ask", he said "keep on asking".
Today I want to draw our attention to a passage which you could argue is mistranslated in almost every Bible version.  Check it in your favourite and it will probably sound like an instant slot machine promise.  Just ask the once and God is almost obligated to instantly answer your prayer the way you want him to.  And certain wings of the modern church teach it exactly that way.  If you just have enough faith you will be healed.
Matt Chandler spoke about just how cruel that view is in the interview we recently recorded.  Prayer often doesn't work out simply with an instant answer no matter how much faith you have. Is it any wonder that many who are seeking for healing of a chronic illness can get disillusioned?  Just like we were looking at recently with the "keep on walking with Jesus" post, this famous passage is actually all set with verbs in the present continuous so should ideally be translated the way the Amplified Bible does:
"Keep on asking and it will be given you;  keep on seeking and you will find;  keep on knocking [reverently] and [the door] will be opened to you. For everyone who keeps on asking receives; and he who keeps on seeking finds; and to him who keeps on knocking, [the door] will be opened.  Or what man is there of you, if his son asks him for a loaf of bread, will hand him a stone? Or if he asks for a fish, will hand him a serpent?

If you then, evil as you are, know how to give good and  advantageous gifts to your children, how much more will your Father Who is in heaven [perfect as He is] give good and  advantageous things to those who keep on asking Him!"  (Matthew 7:7-12, Amplified)
Persistance in Prayer is called for
Which of us have not asked God for something and been frustrated when it feels as if he simply has not heard us? Sometimes heaven seems silent, and the problem, far from disappearing, seems to get worse.  If we read this passage in the present continuous tense we immediately understand what we are meant to do when this happens: keep asking!
Jesus tells a parable in  Lk 18 which talks about the need to consistently keep praying, and I have touched on this in my previous post "Pray Always".
One challenge for us is when it feels like things are never changing, to keep genuinely expecting that God will act.  Part of this problem is a timing as we expect God to act immediately, and let's just say he often doesn't.  As one modern worship song  says "you could have saved us in an instant but instead you sent a child."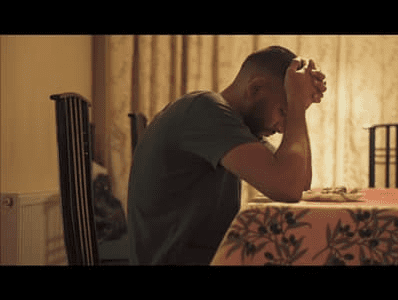 God is never late. Not by his timetable, anyway.
As an eternal being God has a very different perspective on time than we do:
But do not forget this one thing, dear friends: With the Lord a day is like a thousand years, and a thousand years are like a day.The Lord is not slow in keeping his promise, as some understand slowness. Instead he is patient with you, not wanting anyone to perish, but everyone to come to repentance. 2 Peter 3:8-9, NIV)
God's timing is not our timing. Even though this passage is about him delaying his second coming, we can see that it has something to us when like with Lazarus, he loves us and SO he waits to heal us.
But why would his love for us drive him to delay acting on our behalf to heal or save us from a situation we are praying about.  If we view repentance as a lifetime action on our part, drawing closer to him, and becoming more like him, perhaps we have a bit of a clue.
God looks at our motives
When we come to God asking for him to do something for us, he will of course pay attention to why we are asking.  Too often we want God to bless our plans, rather than submit ourselves to his.  What if he had some work for you to do that you could only do because you were in the situation you are currently in? Joseph's example is something we have looked at recently but it is well worth remembering here.  Joseph may well have prayed for God to deliver him from Egypt for his own comfort, but God had a plan for Joseph's life that required him to be right where he was.  But sometimes we even pray for purely selfish reasons.  We want money so we can live a wealthy lifestyle. We want God to give us stuff.  No wonder he doesn't answer in that situation:
You do not have because you do not ask Good.  When you ask, you do not receive, because you ask with wrong motives, that you may spend what you get on your pleasures. (James 4:2-3, NIV)
We must ask as his representatives
Jesus is not envisaging a world where we as separate entities ask him to do stuff for us without any thought to his kingdom.  We are to ask in the name of Jesus. This means we are to ask as his representatives.  Wouldn't a representative of Jesus be more likely to ask Jesus to bless someone else and not just themselves?
And wouldn't a representative of Jesus desire more than anything else that his kingdom be advanced.  What if your situation is a way for his kingdom to be advanced in your area of the world?
But if we submit ourselves to him as his servants, honouring his wisdom, then we can expect him to provide for us what we need, even if not always what we want.
Therefore do not be anxious, saying, 'What shall we eat?' or 'What shall we drink?' or 'What shall we wear?' 32 For the Gentiles seek after all these things, and your heavenly Father knows that you need them all. 33 But seek first the kingdom of God and his righteousness, and all these things will be added to you.  Matthew 6:31-33
Asking in his name is entwined with seeking first his kingdom. And so this limits a little what we should expect him to answer.  We must ask as his servant.
Whatever you ask in my name, this I will do, that the Father may be glorified in the Son.—John 14:13

Ask, and you will receive, that your joy may be full.—John 16:24
God's wisdom is not our wisdom
He knows what is best for us better than we do.
HE knows what is truly best for us and will answer accordingly
He is a GOOD father who will not give his child something that would be ultimately bad for them, no matter how much that child asks!  What if your child constantly asked you not to force them to go to school?  Would you be acting in their best interests if you complied?  Keller takes up this idea:
Source: Frank Licorice – https://www.flickr.com/photos/118175464@N04/13893171622/

God was saying, "Son, when a child of mine makes a request, I always give that person what he or she would have asked for if they knew everything I know." Do you believe that? To the degree you believe that, you are going to have peace. And if you don't believe it, you won't have the peace you could otherwise have. Make your requests known with thanksgiving." Tim Keller – Walking with God through Pain and Suffering
What a beautiful idea that can give us comfort.  God knows everything.  And he therefore knows what is actually for our good far better than we do.  And so he answers us in the way he knows best.
If we keep asking ultimately he will withold no good thing from us
The idea that God will answer us in the way that ultimately is for our best.  When we are suffering long term sickness or pain, how can it be in our best interests for that to continue indefinitely.  Well, we know that it won't continue indefinitely.  When we ask for healing we are asking for something that he has promised to do.   But as we hinted at earlier, we just dont know when he is going to do it!
There is a day coming when we will see him face to face.  For the Christian death is actually the ultimate healing.  Then we will have no more pain, no more suffering, no more sickness.
We must look to our eternal hope.  We must realise that we already have everything we need in him.  We already have heavenly blessings that are ours.  We have already been raised with Christ.  We are not under the circumstances but seated over them.  Our spiritual blessings are already ours even if we can't yet experience them.
So when we pray we are simply asking that what is already ours, but is in a sense held in a trust fund for us, will be given us earlier.  We are asking for the powers of the age to come to breaking into the present
We are asking for a foretaste of the glorious future we have been promised.
And this way, we can look to an eternal hope of healing throughout decades of sickness, all the time expecting we will one day be healed.  And it is in order for us to say to God, "how about healing me now, please" whilst knowing that he has perfect timing, and even it we have to suffer the rest of our lives it will seem like nothing compared to eternity.
For our light and momentary troubles are achieving for us an eternal glory that far outweighs them all. (2 Corinthians 4:17, NIV)
I am very aware that for many of you who are suffering right now some of what is said in this article may be hard to hear. You may feel that you are a million miles away from being able to consider your current suffering light and momentary compared to heaven.  I can't claim that I have always felt this way during my sickness of  the last couple of years.  But remember it is a journey and  just take the first simple step to God, and slowly slowly perhaps over time your perspective will become an eternal one. Then, perhaps just at the time you had begun to accept your sickness was life-long, perhaps God will indeed suddenly heal you after all!
I will close with some words from Piper's excellent book on the commands of Jesus which prompted me all those months ago to start looking afresh at what it is that Jesus wants form me.  The answer today of course is that he wants me to keep asking and also expecting him to act.
This implies that Jesus does indeed want us to pray with faith. "Whatever you ask in prayer, you will receive, if you have faith" (Matt. 21:22; cf. Mark 11:24). Some have taken verses like this and turned them into the power of positive thinking. They believe that if we can be confident that something will happen, it will indeed happen. But that would be faith in our faith. When Jesus teaches us how to "move mountains" by faith, he says explicitly, "Have faith in God" (Mark 11:22). There seem to be times when God makes clear to us that his will is to do a particular thing. In that case we may be perfectly confident that very thing will be done. In that sense Jesus says to us, "Whatever you ask in prayer, believe that you have received it, and it will be yours" (Mark 11:24). It is God who does it, and our belief rests on him and his revealed will. Otherwise, we would be God, and he would run the universe according to our will, not his.

Jesus makes it clear that there is a kind of filter that our prayers must pass through in order to be sure that they are according to God's will. "If you abide in me, and my words abide in you, ask whatever you wish, and it will be done for you" (John 15:7). Here Jesus' promise is more clearly qualified than in Mark 11:24. Are we trusting in him as our all-supplying vine? And are his words shaping our minds and hearts so that we discern how to pray according to his wisdom?

Praying in faith does not always mean being sure that the very thing we ask will happen. But it does always mean that because of Jesus we trust God to hear us and help us in the way that seems best to him. It may mean that he gives us just what we ask, or that he gives us something better. Will a father give a son a stone if he asks him for bread? No. But neither will he give him bread if it is moldy. He may give him cake. Sometimes God's answers will overwhelm us with their excess. Other times they taste more like medicine than food and will test our faith that this medicine is really what we need.

Piper, J. (2006). What Jesus demands from the world (pp. 108–110). Wheaton, IL: Crossway Books.
Learn More
Life is a marathon not a sprint. In fact we should probably characterise it as walking…
---
https://www.patheos.com/blogs/adrianwarnock/2020/03/five-truths-about-suffering/ https://www.patheos.com/blogs/adrianwarnock/2020/03/our-culture-cant-cope-with-suffering/
https://www.patheos.com/blogs/adrianwarnock/2019/09/hope-in-suffering/
Coming soon (God willing) : the rest of the series "Jesus Commands"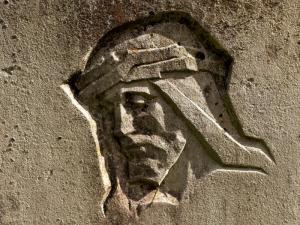 Jesus said that if you obey him your life will be established on a firm foundation when the storms come.

Follow the link to read all the articles, or subscribe to our newsletter to be notified as they are published.

Complete the form in the top of the right hand column, or below if you are visiting on a mobile device.