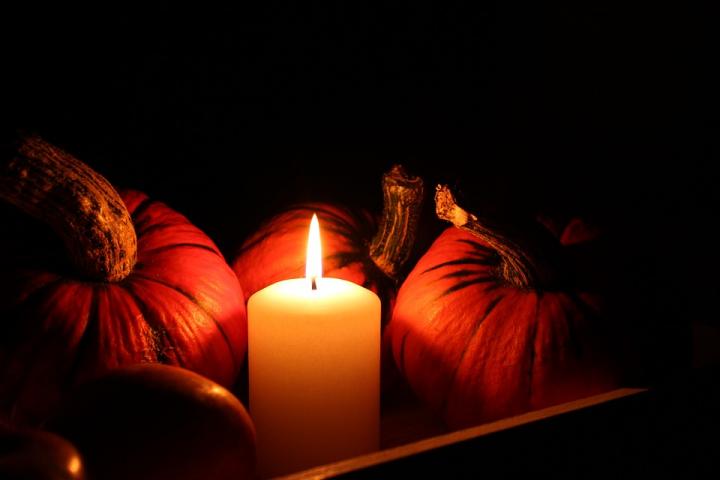 This week, hundreds of millions of Americans [1] will celebrate Thanksgiving. I'll be one of these (in Nashville with my brother and sister in-law—hooray!). But I'll also be lamenting because, as my friend and fellow Patheos blogger Chuck McKnight points out in his piece "A Day of Thanksgiving?," millions of my fellow Americans still face oppression, xenophobia, racism, sexism, and all other sorts of -isms. And it's time for that bullshit to stop.
That said, I am still thankful for so very many things; my wife, daughter, and friends and family most notably. Without them I would be nothing. But as much as I love these folks, I don't want this piece to be about my personal life. Rather, I want it to be about the many brave men, women, and those who aren't categorized binarily who fight to tear down the aforementioned demons our nation is possessed by.
So, without further ado, here's what I'm specifically thankful for.
I'm thankful for those who fight to end systemic racism in our country. I'm thankful that many of them have helped me see how racism isn't so much about individual bigotry, but about how groups structure their societies; and I'm thankful for their patience as I grow in understanding.
I'm thankful for those who have worked so hard for marriage equality; and I'm thankful that they had the guts to push past the homophobia that has plagued this nation for so long.
I'm thankful for those who have shined a light on the issue of police brutality against people of color, even when it hasn't been very popular.
I'm thankful for those who are speaking out against the coercive sexual practices that are happening against our women; and I'm thankful that there is the possibility for a shift away from the patriarchy that leads to this being commonplace.
I'm thankful for those who fight for a clean planet, for those who demand that we treat our home much better than we have been.
I'm thankful for those who oppose war, the military industrial complex, and the use of violence and force as a means to achieve a political end.
I'm thankful for those who denounce the racist drug war, and for those who speak out against the prison industrial complex.
I'm thankful for those who fight against capital punishment, for those who put their necks on the line to end the perpetual cycle of retributive violence.
I'm thankful for those who fight for justice without becoming the monster they seek to slay, for those who speak out against violent injustices without engaging in violence themselves.
I'm thankful for those who care for the hungry, the thirsty, the immigrant, the poor, the sick, the widowed, the marginalized, the scapegoated, and all others who reside on the fringes of society.
To these folks, I tip my hat to you and join you in the fight to bring about true peace, justice, and freedom. May we have strength and courage during these dark times. May we be thankful for what we have, but may we also lament for the damage we've done.
[1] I'll note that Canada, a few of the Caribbean island nations, and Liberia also celebrate Thanksgiving.