In case you missed it, this week Burma hosted a truly historic election in which Aung San Suu Kyi's National League for Democracy party won enough seats to choose the next President. Aung San Suu Kyi is herself currently banned from becoming the President by the constitution recently redrafted by the ruling military government, but she has vowed to take up a position, "above the President." Suu Kyi has been criticized for her failure to speak up for the oppressed Muslim minority (Rohingya).
Early results from the night (the NLP wound up winning 247 seats in the Lower House and 131 in the Upper):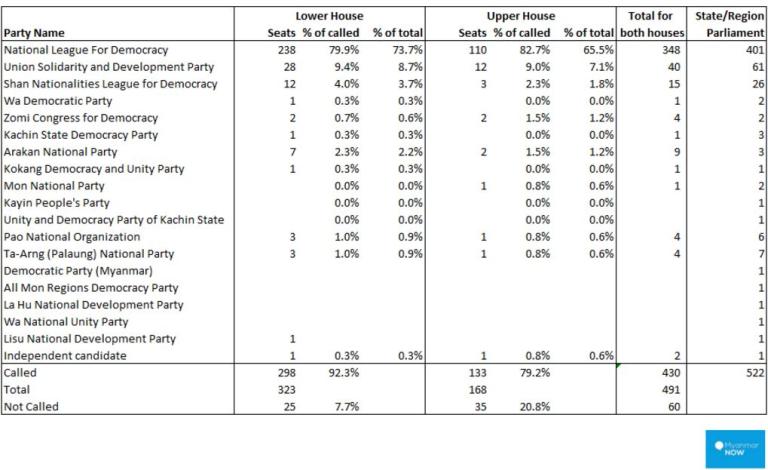 Suu Kyi's NLD officially wins super-majority. Let's suspend cynicism for a moment. The Burmese have spoken–and their voices were heard.

— Hannah Beech (@hkbeech) November 13, 2015
Trevor Noah, for his part, reminds us that:
Myanmar, like most college sophomore dorms, is 90% Buddhist. In fact, they've got so many Buddhists, that they've even got Buddhist extremists.

Yea. And I know what you guys are thinking: "Uh, Trevor, isn't that a contradiction. What do extremist Buddhists do? What do they clap with one hand loudly?"

No, silly, they want all Muslims to die.
After some backstory on U Wirathu, closely associated with the Burmese 969 movement, who is quoted as saying essentially that Muslims are defecating all over Burma, Noah notes that, "That has got to be the world's least chill Buddhist monk I've ever come across."
Fortunately, the party most closely associated with anti-Muslim sentiments in Burma, the newly formed National Development Party, won exactly zero seats in the election. Meanwhile, the military does still control 25% of of the seats in both Houses through appointment.
Watch the full segment here:
Related previous writings on Burma here:
Aung San Suu Kyi: Burma, Buddhism, and the Future (August 28, 2012)

Burma Redux: Global Justice and the Quest for Political Reform in Myanmar (November 23, 2012)

Burma, Imperialism, and the Buddhist-Muslim violence (July 26, 2013)

Ethnicity, Ideologies, and the unraveling of modern Burma (August 4, 2013)

The globalization of Buddhist anti-Muslim hate? From Burma's 969 to Australia and the US (August 6, 2013)

U.S. Campaign for Burma calls on Obama to help the Rohingya (May 19, 2015)

Understanding Buddhist-Muslim relations in Burma (Myanmar) (June 16, 2015)