As the mid-twentieth century American evangelical renaissance bloomed, a whole host of evangelical ministries intent on engaging the world for Christ emerged. Youth for Christ adopted trendy new methods to evangelize teenagers beginning in 1944, Mission Aviation Fellowship began serving missions in remote locations the year the World War II ended, and Fuller Seminary opened its doors to young ministers-to-be in 1947. Committed both to seeking the conversion of others and engaging the culture, the neoevangelical impulse that birthed these ventures spawned many other cooperative, trans-denominational efforts.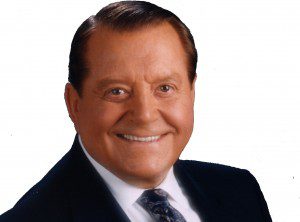 Unsurprisingly, these "new evangelicals" naturally found their gaze drawn towards college campuses. Although less well-known than Bill Bright, his gregarious media-loving college campus counterpart, C. Stacy Woods helped launch the American chapter of InterVarsity Christian Fellowship in 1941, a full decade before Bright birthed Campus Crusade for Christ (now Cru). Born out of an existing international organization, InterVarsity Christian Fellowship-USA was an international organization from start. Likewise, Woods was an international man: raised in Australia, he ministered in Canada before moving to the United States. As a result, IVCF-USA possessed a global vision from its inception, something Campus Crusade would have to grow into.
Although Woods' contributions to the evangelicalism are immeasurable, his behind-the-scenes work remained hidden to most observers of American evangelicalism until Donald MacLeod, Research Professor of Church History at Tyndale Seminary in Toronto, produced a much-needed biography several years ago (2007). Not a thesis-driven biography, MacLeod takes the more traditional approach of chronicling Woods' life from his early years in the Australian outback through his college years in the United States, his time with IVCF–in Canada and in the United States—and finally his 26 years at the helm of the International Fellowship of Evangelical Students (IFES). Throughout, the story reminds readers that evangelicalism has never been an exclusively American movement.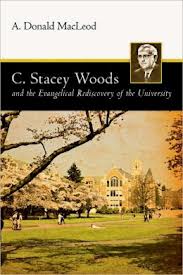 Published by InterVarsity Press, C. Stacy Woods and the Evangelical Rediscovery of the University is an insider's history. MacLeod formerly served as the director of IVCF of Canada and counted Woods as a friend, purposefully lapsing into first-person (154-5) although never hagiography. For example, he forthrightly recounts the conflict between Woods and Charles Troutman, assessing that Woods' "perfectionism made him a control freak" while Troutman was "hopeless operationally (143)." Further, he is not afraid to recount Woods' foibles. Gossip was a "besetting sin (145)" and later in life he wrestled with alcohol (222-23). Overall, MacLeod strikes the difficult balance between glossing over faults and sensationalizing them, reaffirming the apparent truth that God often works both through the gifts of leaders and in spite of their faults.
The greatest strengths of this volume arise from MacLeod's yeoman-like research. First, he effectively weaves a wide variety of sources together. Second, he accurately situates Woods within the resurgent evangelicalism of the postwar period. Neither Woods nor the ministries he led were ever in the public eye as much as others, but Woods was everywhere behind the scenes. This second strength also contributes to one of the book's weaknesses. At times, interloping mini-biographies cause the reader to lose sight of Woods for whole paragraphs. By contrast, in chapter 15—the best chapter, nearly every paragraph focuses on Woods' manic efforts in acquiring Austrian castle Schloss Mitersill for IFES. A second weakness is that the fiery Woods comes across as flat, particularly in the early chapters.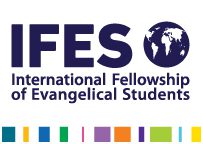 Nevertheless, these weaknesses pale in comparison to the great service done in providing a complement to the standard narratives of postwar evangelicalism. Revisiting the life of C. Stacey Woods is especially apropos with emerging historiographical emphasis on the internationalization of evangelicalism in the post-war period. As an example, the indefatigable efforts of Woods on behalf of the IFES were the behind-the-scenes work that catalyzed the "Global Reflex" David Swartz describes in Moral Minority. Other stories of Woods persistently working around-but-out-of the spotlight to broaden evangelical work abound in MacLeod's biography. The enduring consistency of most of the ministries for which he labored suggests that perhaps such efforts provide more longevity than the personality-driven leadership that characterizes much of American evangelicalism. At the least, it is something carefully consider.