Beginning this week my Baylor colleague Dr. Beth Allison Barr will be joining the roster of the Anxious Bench bloggers. Dr. Barr is Associate Professor of History at Baylor and a Resident Scholar at Baylor's Institute for Studies of Religion.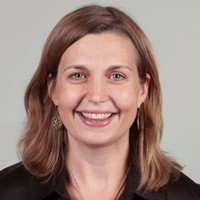 Her research focuses on women and gender identity in medieval and early modern English sermons, as well as how the Reformation era affected women in Christianity. She is the author of The Pastoral Care of Women in Late Medieval England (Boydell, 2008) and editor of The Acts of the Apostles: Four Centuries of Baptist Interpretation with articles and chapters in numerous other publications and journals including The Journal of Religious History, and Church History and Religious Culture. Her current book projects include Women in English Sermons 1381-1625; Because of Her Sex: A History of Women in the PreModern English Church, and a Christian history textbook.
She earned her Ph.D. at the University of North Carolina at Chapel Hill in 2004, and has been happily married to her husband, a youth pastor, since 1997. You can follow her on Twitter @bethallisonbarr.
Beth has guest blogged at the Anxious Bench before, including "Handling Rejection in Academic Writing."