Joy Davidman Gresham is best known for the very end of her life. As depicted in the film Shadowlands, she and the renowned Christian author Clive Stapleton Lewis married after Joy was diagnosed with terminal cancer.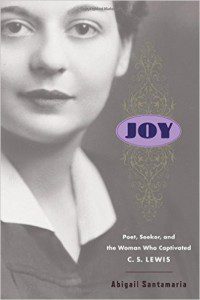 Recent years have brought an avalanche of books about C.S. Lewis, who a half-century after his death continues to inspire Christian of many different churches and denominations. Evangelicals, Catholics, and even Mormons admire Lewis and devour his writings. I enjoyed Alistair McGrath's biography of Lewis, but, for the most part, I have sidestepped this wave of Lewis literature. I treasure my memories of Narnia, of Mere Christianity, and especially Screwtape, but I've never found Lewis the man all that interesting, certainly not as fascinating as his books. He would surely have agreed with that assessment.
By contrast, I now know that the life of Joy Davidman is a remarkable story, thanks to Abigail Santamaria's recently published Joy: Poet, Seeker, and the Woman Who Captivated C.S. Lewis. The rough outlines of the narrative are not new. Davidman was born in New York City to parents of Eastern European extraction who were no longer observant Jews. In the 1930s, Davidman joined the Communist Party and wrote for Communist and other left-leaning periodicals. In 1942, she married fellow author Bill Gresham, with whom she had two children. They grew disenchanted with Communism and became interested in Christianity. Especially as Bill descended into alcoholism, both he and Joy pursued other loves. Joy's was C.S. Lewis, who became a source of spiritual and romantic salvation.
Lewis aficionados have long known that the Lewis-Gresham romance was a rather messy affair. While still married — albeit unhappily — to Gresham, Joy left her children behind and went to England to meet the man with whom she had corresponded from afar. As her son Douglas commented in 1998, she went to England "to seduce C.S. Lewis." McGrath included a quotation in his biography that labeled Lewis "an American divorcee's sugar daddy."
Santamaria's Joy, however, adds a full measure of humanity and tenderness to this rough outline. In what she terms "biographer's bliss," Santamaria gained access to a treasure trove of family papers, including a slew of "passionate sonnets, fraught with infatuation and unrequited love." "You have my heart, he has my bed," Joy wrote in one poem. Joy fell in love with Lewis during her first marriage and, as Douglas Gresham and McGrath claimed, went to England to pursue him.
Joy is full of many other surprises. In 1950, Joy and Bill encountered L. Ron Hubbard's system of Dianetics in the pages of Astounding Science Fiction, a promise that the auditing of the "reactive mind" could cure all ills. Physical and mental ailments were the result of past traumas. Joy and Bill had many ailments, so they gave Dianetics a try and for many years believed that there was at least something to it. In fact, Joy and Bill not only audited each other (they didn't have the money to pay for others to perform the service for them) but also earned money by auditing others.
During her initial trip to England to win Lewis's heart, she even audited "Jack." "I returned Jack to a pleasure moment in childhood,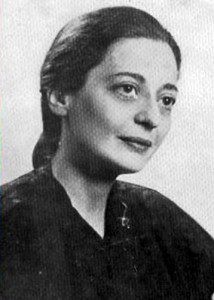 just for demonstration." She raved to Bill that it was "lovely to hit a really healthy mind." I had never imagined that C.S. Lewis had been audited!
The long climax of Santamaria's biography is Joy's slowly success courtship of Lewis. From the start, he was attracted to her blunt personality and literary gifts. She played a significant role in several of his 1950s books. But her love went unrequited for many years. Indeed, during one early phase of their friendship, Lewis tired of her company. Joy Gresham, however, was nothing if not stubborn and determined.
Many of Lewis's friends justifiably had reservations about the woman who inveigled her way into the center of his life. As Lewis himself wrote of Joy in A Grief Observed, she was a "sinful woman married to a sinful man; two of God's patients, not yet cured." Santamaria, with an eye both critical and sympathetic, plumbs the "authentic human struggles behind the popular romanticization." Out of the growing heap of books about Lewis's life and writings, Joy is an essential contribution.