Yesterday morning, a friend of mine from college was in a car accident with her two young daughters. The girls were life-flighted to a hospital in Salt Lake, where they died yesterday afternoon in the arms of their parents.
Olivia and Emma were only 6 and 3 years old. Their parents and their sister Vivian will be taking them back to Maryland for the funeral. If you are able, please consider donating to their GiveForward campaign, which will help defray the costs of the funeral and the medical fees associated with the accident. I've also embedded the campaign on the right sidebar, where it will remain until their goal is met.
Most importantly, please join me in praying for the repose of the souls of Olivia and Emma Lewis, and for the grieving families they leave behind, particularly Sean, Becca, and Vivian.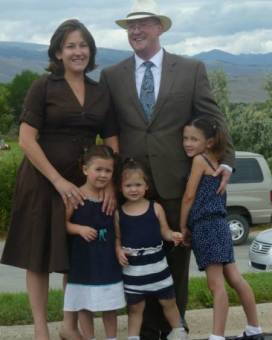 Réquiem ætérnam dona eis Dómine;
et lux perpétua lúceat eis.
Requiéscant in pace. Amen.
*
Eternal rest grant unto them, oh Lord;
and let perpetual light shine upon them.
May they rest in peace. Amen.
More:
The Anchoress, "One of those awful stories that clutches at the heart…"