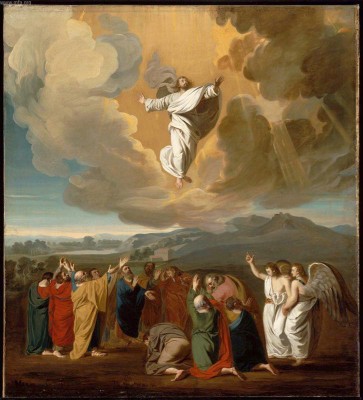 There's really no other way to do this: to rise into eternal life, to transcend the limits of mortality, to move forward into time beyond time: than to let go.
For half the weeks in the season of Easter Jesus has been preparing to let go – with hard-to-fathom words about abiding in one another and being fruitful in a lasting way – with talk about 'after', meaning after he is gone.
It comes to this, then: saying goodbye.
If we take away the pious awe and the startling cloud, the Ascension is really another death. There will be no more Jesus stories, no more Jesus sightings. It is done.
So Easter begins and ends with death and rising. The first death, Good Friday, is swift and terrible, and rising is resistance. Rising is also, for the disciples, ascension from grief and fear. This second parting, another death, is slow. It lingers, Jesus lingers, there is sadness, even sorrow, but no horror here. They know now, his friends, that ending is inevitable. And they know that, when an ending comes, along will come a new beginning. Nothing is final. Yet, nothing will ever be the same again, either.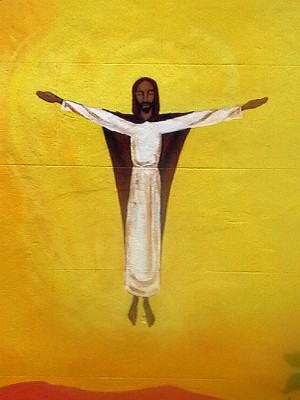 For weeks now, there have been lingering, ongoing farewells to Dave Letterman, who will retire from his decades' long reign on late night TV next week. Each night, stars and celebrities have come to wish him well, with roasts and toasts, reflecting on things that will never be the same without him. Video clips have brought back the decades in memory romps. Letterman is never to be forgotten. But he is also to be absent, now. The times, they are a'changin'.
Late night comics strive to be about truth-telling. Letterman tried to poke holes in the pretensions of the days, with jokes, top-ten lists, silly skits, guests, featured musicians. Jesus had no staff of writers, no Hollywood celebrity list, and no Broadway theater, but without all this he was very much about poking holes in the pretensions of the day, and Easter has been an unmasking of the iron fist of Rome, as well as a raising of the spirits of those who loved him. At the end of Easter, though, the second death is about love and the sorrow of parting.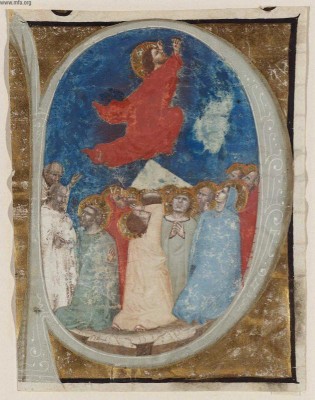 At the bedsides of so very many dying souls, I've heard these words, how leaving the body is not so fearful a thing, but leaving the presence of those you have loved, that is a heartbreaker. For those he loved, Jesus prayed: They do not belong to the world, just as I do not belong to the world. Sanctify them in the truth; your word is truth.
For the rest of their lives the disciples will be rooted in their memories of Jesus. I do not expect to have such a profound memory of Letterman – and yet, I remember my mother, then in her nineties, sorrowing for anchorman Peter Jennings, who had just died at 68, and calling him 'that young man who always read the news.' So we, too, belong in part to those in whose lives our own have been immersed, especially those to whom we turned for truth, on one level or another.
We know this about family, but so many more shape us, fashion the world to which we do belong and also the worlds to which we do not belong. How we laugh, what makes us cry, what limits we defy, what limits we insist are beyond defiance, all of this is part of our spiritual world, part of the way we know God and part of the way we bow down or are bent down.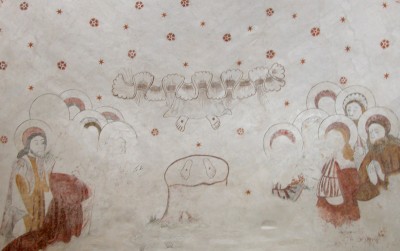 Doubtless some will think such comparisons are unholy: the uniqueness of Jesus, the importance of his ascension; and my invoking of Letterman. But isn't this what Jesus invites us to understand? That the Spirit of Pentecost, the spirit of holiness already at work in this world, is all we need in ourselves and in one another, and will open before us the truth to which we belong.
So the religion of Jesus does not require the adherence of the mind to the religion about Jesus. The letting go of 'all' – as he spoke about in the kingdom parables, the selling of everything you have, everything, to buy one pearl, will be as hard to do, and as enlightening, whether or not you believe the Ascension as a literal tale of truth.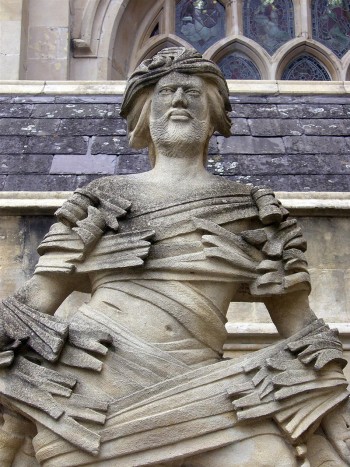 Your rising, from the deep grief of terrible loss, and from the lingering grief of slow and loving separation, will still require of you the same hard reality: that you walk on alone, in a world now colder, now harsher, than it was; and that you become a search light for truth and a beacon of care. One day each of us will need to leave for the other side of the veil that separates the known from the unknown.
On that day, our parting prayer will have to be for letting go, so that we may rise into the ether into which Jesus has preceded us. It will always seem to be too soon, and we will always want a little more time, a little more time to be of, and not of, this world, which, for all its horrors, is in the end so profoundly beautiful, because here, we had one another, for a while.
___________________________________________________________
Illustrations
1. The Ascension, John Singleton Copley, 18th c. MFA. Boston. Vanderbilt Divinity School Library, Art in the Christian Tradition
2. Mural of Christ Ascending to Heaven, graffiti wall, Bristol, England. 2003. Vanderbilt Divinity School Library, Art in the Christian Tradition
3. Ascension. Bologna, Niccolo di Giacoma da, 1350-1400. Manuscript illumination. Museum of Fine Arts, Boston. Vanderbilt Divinity School Library, Art in the Christian Tradition
4. Mural of Ascension, Bregninge, Denmark. Vanderbilt Divinity School Library, Art in the Christian Tradition
5. Ascension of the Lord Sculpture. Freestanding. Bath Abbey, England. Vanderbilt Divinity School Library, Art in the Christian Tradition