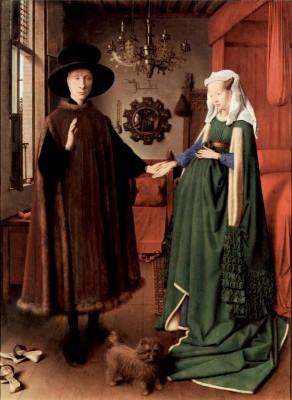 For centuries upon centuries, a bride was something a man bought, or his father bought for him. A 'brideprice' was agreed upon with the woman's father. A formal negotiation was held. And other things were often included along with the woman who was to become the bride: a few coins would accompany the bride if the father were poor. If the family was prosperous, cattle were often included. And if wealthy, land and gold would be agreed upon. Cattle and gold would also be part of the bride price paid to her father, in a wealthy arrangement.
The things that came with the bride were her doweror her dowry: in modern parlance, her endowment. The things that stayed with her father were his wealth, unless she were returned – infertility and adultery were among the reasons for that.
There still are cultures in which brideprices and dowries are part of marriage. And in western Christian cultures, much has been made of St. Nicholas, or Santa Claus, whose tradition as a saint began in Asia Minor in the Byzantine empire, and one of his legendary miracles was the dowries he provided for three daughters of a poor man, small bags of gold he threw through the window of their house on the eve of each girl's 18th birthday. Without that money, each girl, on turning 18, would have had to become a prostitute – for she was not marriageable, in Christian cultures then, without a dowry, and so she had to earn her bread by selling herself daily rather than for life.
In the ancient Roman empire, only the upper classes got married. Licenses for marriage could not be obtained by the poor, and prostitution was common. Marriage was a financial arrangement, intended to preserve wealth through the joining of families in a lineage. In the ruins of Pompey, at least two bordellos have been identified.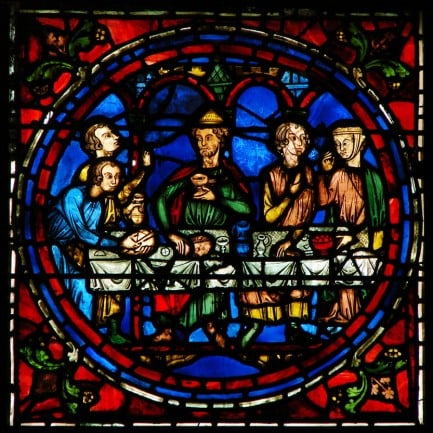 One of early Christianity's challenging practices was marriage for all, regardless of class. Another was allowing brides to choose their husbands, rather than marrying men their fathers chose. Quite a few early Christian martyrs were women who would not submit to their father's choices, and went to their deaths instead. But for Christian families. freedom existed side by side with the old practices. Dowries and brideprices were paid by fathers through the Dark Ages, Middle Ages, and in colonial New England as well as in the British empire.
King Solomon's thousand wives, each marriage an act of diplomacy, stand alongside the biblical tale of poor Jacob's two wives, Leah and Rachel, as testimony to the low regard for love and choice as values in marriages, and the high regard for what was brought to the marriage by wives and by would-be husbands.
King Henry VIII's six wives were, as watchers of Wolf Hall know, the straw that broke Papal domination over Christendom, and also broke the tradition of royal mistresses in favor of second marriage. Henry VIII was succeeded by Elizabeth I, who knew that, as a wife, she would have to obey her husband and who therefore never did marry, establishing herself in a long reign as a single woman with a number of lovers. In the United States, there are still five states whose laws require wives to be obedient to their husbands. These five states are now appealing to the Supreme Court to preserve their right to define legal marriage exclusive of gay couples, and are appealing to 'the traditional definition of marriage.'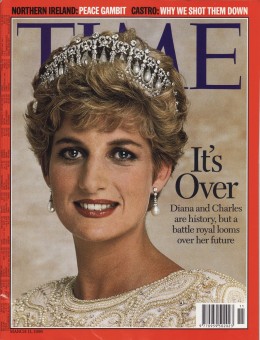 Royal mistresses never have disappeared from the Christian scene, as Prince Charles' current wife and former mistress Camilla shows. Their marriage re-established the kingly right of divorce and dis-established the kingly requirement of marriage to a virgin, though since their marriage is childless this value is moot. More important, his divorce established that royal wives, and by extension all wives, were no longer going to consent to be humiliated by their husband's consorts, for the sake of being married.
The traditions of marriage (there is no single tradition) have changed many times over the centuries, and they are evolving still. Womens' access to civil rights, the vote, divorce, the right to manage finances, access to higher education and careers, have changed marriage expectations greatly, as can be seen in our times in the contrast between the lives of married women in cultures that do not allow them these freedoms, and those that do. Primary values for marriage in western cultures are now mutual regard and respect and the sharing of responsibility for children.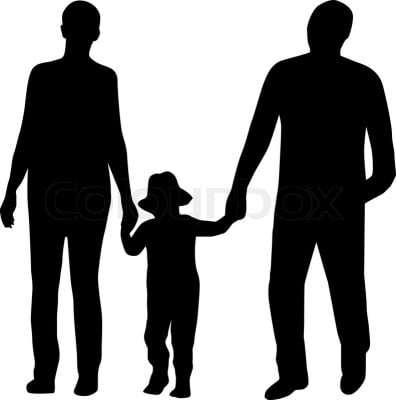 In the past, bearing the children was the primary role for a wife; those children could be raised by a variety of other adults, from nannies to ladies in waiting, from private tutors to boarding or parochial schools. In today's world, with egg and sperm banks, surrogate parents and international adoptions, the birth of children is of secondary importance to their raising, which is seen as the primary parental role.
Gay and lesbian couples who wish to marry are able to fulfill these modern definitions of marriage, and they are able to beget children through sperm and egg donation in a number of arrangements similar to those of heterosexual couples, or to adopt them.
As the God has loved me, so I have loved you; abide in my love. If you keep my commandments, you will abide in my love, just as I have kept God's commandments and abide in God's love. (John 15: 9-10)
This week, on Mother's Day, most churches will read these words, spoken by Jesus to his disciples, and apt for the relationship of marriage as well as the relationship between parents and children. Jesus gave no definition of marriage. The tradition of love he established went farther than any of the changing purposes that different ages and cultures have assigned to marriage. It applies to all, regardless of gender, gender preference, race or income.
Mother's Day is now time for Christians to honor the deep abiding love that is mothering, and the changing circumstances in which that love is shown, as well as the truth that mothering can be given by males as well as females, to children who nestle into their arms and hearts for a lifetime.
___________________________________________________________
Illustrations:
1. The Wedding. Jan van Eyck. 1434. National Gallery, London. Vanderbilt Divinity School Library, Art in the Christian Tradition.
2. Wedding at Cana. c.1150. Oak woodcarving, Cathedral of Amiens, Chartres Cathedrale. Vanderbilt Divinity School Library, Art in the Christian Tradition.
3. It's Over. Time Magazine cover of Princess Diana after divorce. Google Images.
5. Parents and Child. Free Vector Graphic. Google Images.