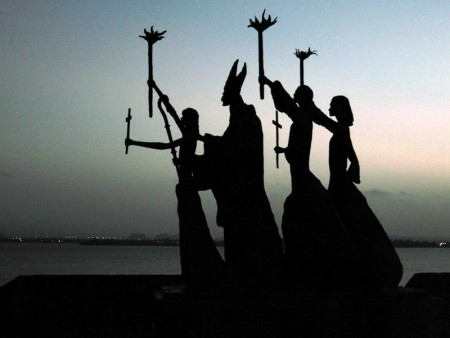 Another morning and I wake with thirst for the goodness I do not have. I walk out to the pond and all the way God has
given me such beautiful lessons. Oh Lord,
I was never a quick scholar but sulked
and hunched over my books past the hour
and the bell; grant me, in your mercy,
a little more time. Love for the earth
and love for you are having such a long
conversation in my heart. Who knows what
will finally happen or where I will be sent,
yet already I have given a great many things
away, expecting to be told to pack nothing,
except the prayers which, with this thirst,
I am slowly learning.
— Mary Oliver, Thirst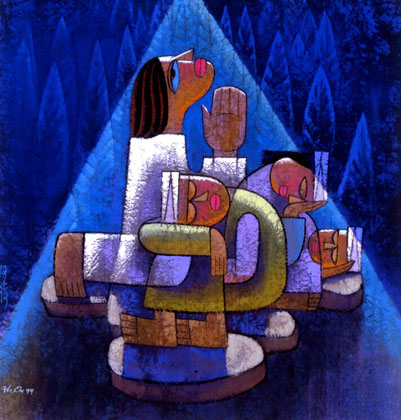 Prayer is mysterious. What is it? Who hears it? Why do we do it? Why do we not do it? Why are we are drawn to it, interested in the Dalai Lama or the Pope? Why are we so uncomfortable with our own prayer?
The story Jesus told, of the Pharisee and the tax collector praying in the temple, deepens the fog around prayer.
Oh, we like the part about the Pharisee being shown up in his gold star prayer performance, in his permanent pew, in his elegant recitations. His smug sense of superiority is a balloon waiting to be burst. And we cheer for the tax collector, ill at ease and unable to find his way around a hymnal, let alone a prayerbook. He has only the ache in his heart to offer God.
And Jesus, who spent some time, but not too much, in synagogue, chucks the whole service book out the window in this story. Open your heart, he says, and God will hear you.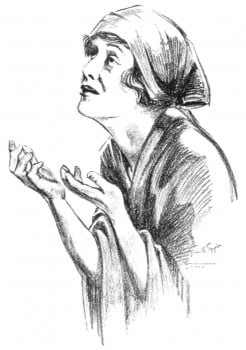 Most of our churches offer an open time for just that, prayers from the heart. But that time becomes a laundry list of favors asked (Aunt Susie's gall bladder, Uncle Hank's heart). Many dislike the idea of handing God a To Do List on Sunday mornings. From your mouth to God's ear, the old saying goes, but for many, God as a giant Ear doesn't begin to assuage our hunger for holiness, nor do shouted-out requests begin to answer our thirst for prayer.
Colum McCann, in Let the Great World Spin, writes of a young Irish Catholic, Corrigan, whose hunger and thirst for God have led him to a live among prostitutes and nursing home inmates, in his constant life of prayer. When he gets ill Corrigan tells his brother "It would be easier if He wasn't there. I could pretend I was searching for Him. But no, He's there, the son of a gun. He's telling me all the logical things about being sick and getting over it and dealing with it and looking at the world in a new way, the way He does, the way He should talk to you, the Body, the Soul, the sacrament of being alone. . . . But, see, this logical God, I don't like Him all that much. Even His voice, He's got this voice that I just can't, I don't know, I can't like. . . . . You know, when you're young, God sweeps you up, He holds you there. The real snag is to stay there and to know how to fall. All those days when you can't hold on any longer. When you tumble. The test is being able to climb up again. . . ."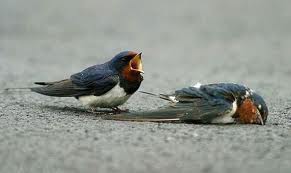 McCann's character is entirely focused on a human image of God, and a ruler at that. In her books Thirst and Evidence, Mary Oliver writes of her struggles to find God and of the evidence she finds all over the natural world. It is outdoors that she often prays, and she learns from the prayer of other creatures, how to be a praying being. She learns of the God whose image is All Living. Yet, in church, she also works on coming to God in bread, wine, and her own wandering attention.
Perhaps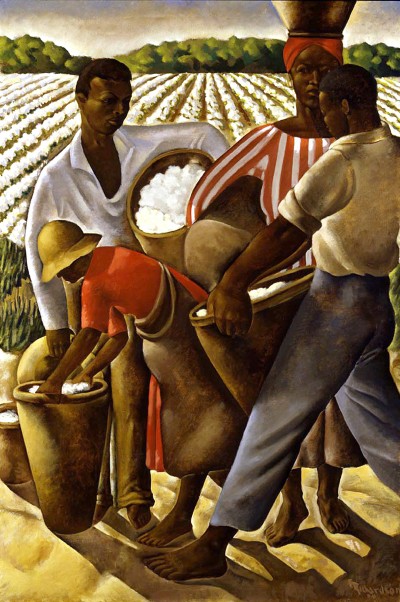 we can begin to understand that prayer is what we do with our whole lives when we pay attention beyond ourselves. Reaping the fields is prayer, and running through leaves; reading a book is prayer, and removing a tumor; giving birth is prayer, any kind of birth – an idea, a song, a book, a child. The heartful work of giving our goodwill, to a child, a stranger, or a broken soul, is prayer. If we recognize that all of life is prayer – all of life is eucharist – we may see our hunger and thirst for God as part of our being – in God we live and move and have our being, St. Paul wrote. Prayer is continual, varied, without beginning or end.
Sometimes, when Jesus prayed, he went away alone to do it, to a stone, or a tree or a garden. And sometimes, he wrestled with demons in his prayers. Once, he sweated blood while praying, Luke wrote. And then again, he prayed with touch, with listening, on the sea and on land, among strangers and with life-long friends.. If we can begin to grasp this, we may begin to understand what Jesus meant about prayer.
____________________________________________________
Illustrations:
1. La Rogativa, 1971. Daen, Lindsay. On the night of April 30. 1797, when British troops were besieging San Juan, Puerto Rico, the townswomen formed a Rogativa, or Prayer Procession, to march through the streets with their Bishop praying
for the deliverance of the City. Outside the walls, the invaders mistook the
torchlit movement for the arrival of Spanish reinforcements; when morning came,
they were gone from the island." Vanderbilt Divinity School Library, Art in the Christian Tradition.
2. Praying at Gethsemane, by He Qi, China. Vanderbilt Divinity School Library, Art in the Christian Tradition.
3. Prayer of Millions, 1917. U.S. Food Administration Poster. National Archives, D.C. Vanderbilt Divinity School Library, Art in the Christian Tradition.
4. When a Sparrow Falls. Image on many blogs, no photographer listed, and not on any sale sites.
5. Employment of Negroes in Agriculture, 1934. Richardson, Earle. Smithsonian American Art Museum, DC. Vanderbilt Divinity School Library, Art in the Christian Tradition.