As a follow up to my recent post about my Monastic Vacation at a 13th-century monastery in Italy with the Servants of the Lord, my friend, the Professor of Political Science and host of the Research on Religion podcast series, Tony Gill, interviewed me about that vacation. Please visit their page to hear the podcast and learn more about the numbers of religious vocations in the U.S. and worldwide, as well as details about everyday life inside of a monastery.
How much does it cost to take a monastic vacation?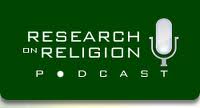 Tony asked. Nothing. Most religious orders live off of donations, so donations will be accepted but they are not required. How can this be? "The love of God is free," one person told me. So it won't empty your pockets to take a monastic vacation, but I'd be surprised if you didn't come away from it inspired to give more freely your own time and love to help other people.
In addition to the podcast, I suggest you watch this video interview with Father Miguel Buela, the founder of the religious family the Instiutue of the Incarnate Word, to which the Servants of the Lord belong.
Short Update on my Happiness Project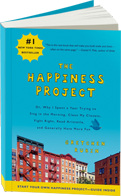 I'm continuing the Happiness Project I wrote about last week. This week, I decided to work on one of Gretchen Rubin's resolutions of her happiness project: Order. So each night I started journaling about order in my life: when I do it well, when I don't do it well, and how I feel when I do it well. The first problem with this part of my happiness project was that I couldn't find the journal where I was keeping my notes about order. In fact, I had 3 journals floating around 3 places–my bedside, my desk and my purse. So, to have more order, I wrote a big title on each journal and only used each one for one task: bedside (order journal), desk (work tasks), purse (personal tasks).
Putting order into my order journal certainly helped. So what did I fill that order journal with? Well, I realized that having order in my day allowed me to be productive and on-task so that if I had to stop what I was doing to help someone, I could. I realized that if my classroom time is ordered, then my students know what to expect and can be more creative, so we all have more fun. I realized that order is not about obsessing over every little detail in our homes, cars, or purses, but about structuring our lives and our days so that we can cooperate with others. No order, no cooperation.
Another one of my my big insights from my happiness project was that we can find happiness in our own kitchen. Now that I appreciate my kitchen, I finally hired some folks to tear down a wall between my kitchen and living room, tear off the ugly wallpaper, paint the cabinets and walls, and put in new countertops. I never realized that a week of not having a kitchen could make me so miserable. No kitchen means no coffee in the morning, no warm meal waiting at night, no regular consolations from food and drink. No kitchen, no happiness.
What will my happiness project bring next? I'm both excited but nervous to find out…so stay tuned!