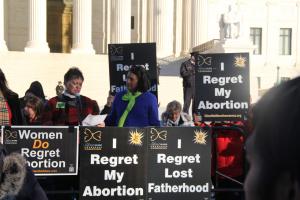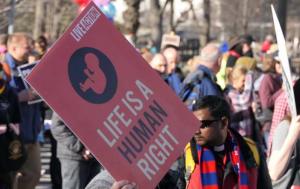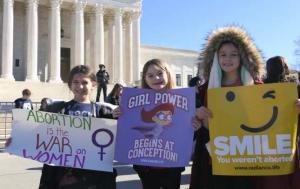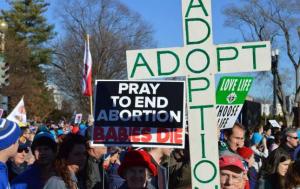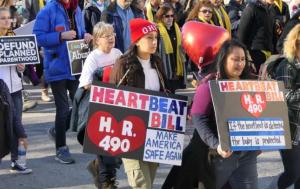 The 45th March for Life last week showcased the many aspects of the tragedy of abortion.
Poignant  hand made signs called out  the hypocrisy, deception, and profit of the abortion industry.
Every child who is adopted was spared the 'choice' of abortion.  Heroic moms in unplanned pregnancies reject the easy way out, giving life to their child and placing him or her for adoption so they can have a life the mom was unable to provide herself….a beautiful decision for all involved.
Courageous, heartbroken women spoke about their past abortions and the years of pain and regret that followed.  A relatively new organization to the pro life movement represents these post-aborttiive women, and men too: Silent No More Awareness.org.  They reject the abortion industry's lie that when you have an abortion, everything is exactly the way as it was before you became pregnant.  Rampant emotional, psychological, spiritual and even physical complications are more often the consequence.  Yet women who reject abortion and choose adoption for their unborn child move on to life free of such burdens.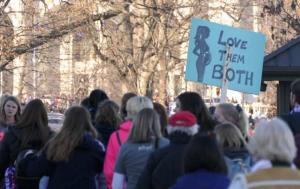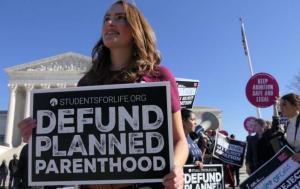 Millions of Americans object morally to being forced to pay for other's abortions with their tax money.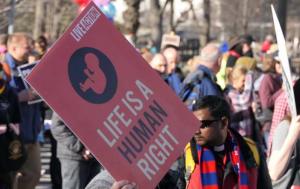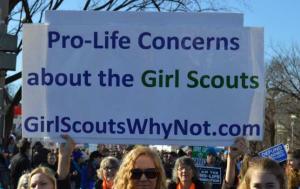 Organizations and companies that contribute to Planned Parenthood are morally culpable in the slaughter of the innocents.
Here's my great friend Donna with her adorable kids adopted from China, no sign needed!  Birth moms and adoptive moms are obviously pro life!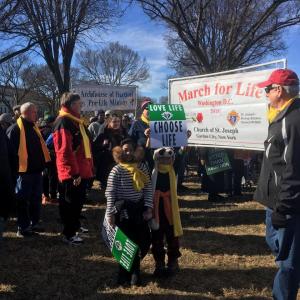 photos 4-14 LifeSiteNews
all other photos, Art O'Brien, Donna McMaster